Kwesta walks away disappointed after a fan calls him Cassper – VIDEO
Kwesta walks away disappointed after a fan calls him Cassper – VIDEO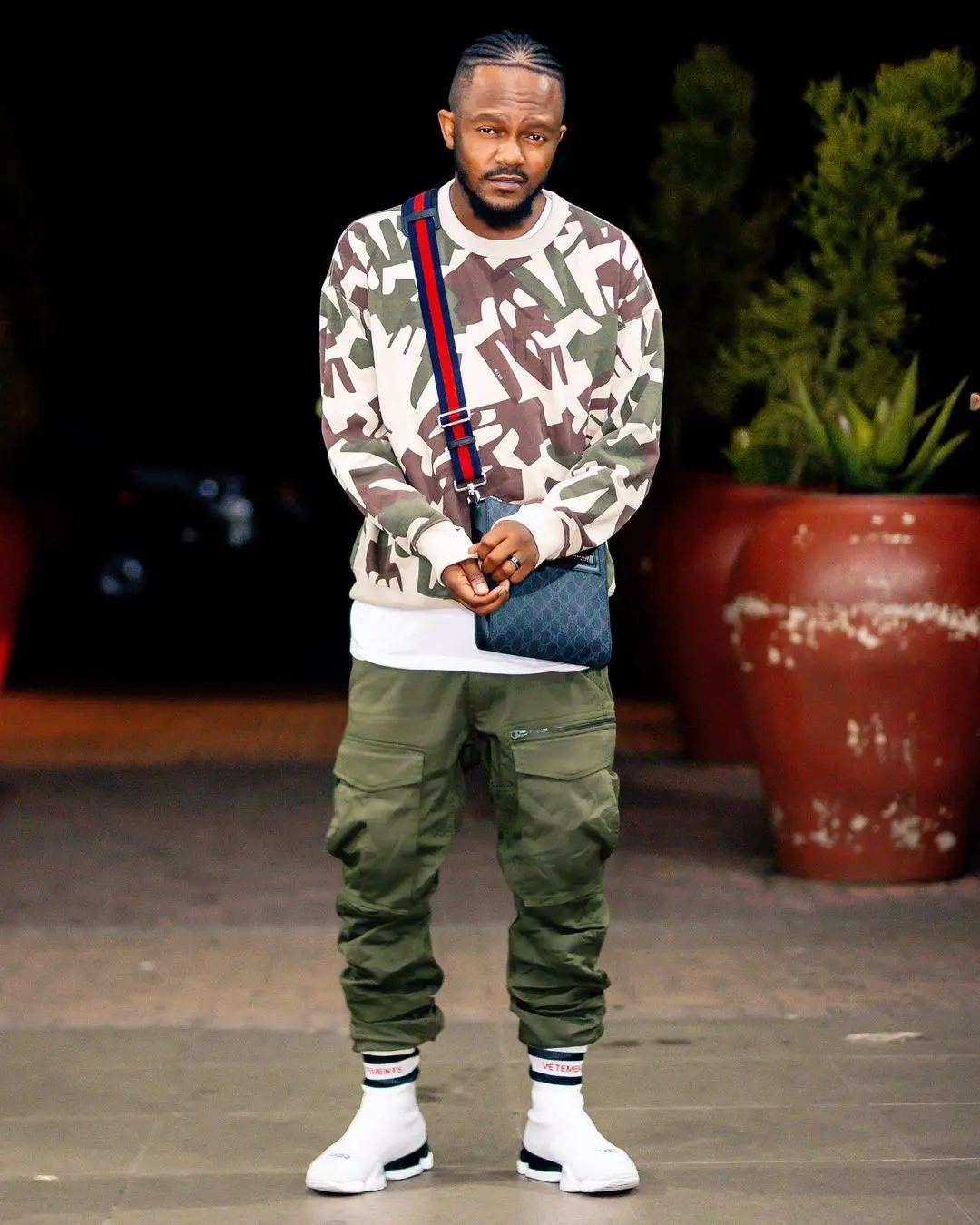 Kwesta was recently caught in a hilarious situation when he was out and about. A fan who was extremely excited to see him asked to take a video with him, and the encounter did not end well. He walked away after being called by Cassper's name.
In the video, Kwesta is seen greeting some fans, and this other lady who was already recording a video on her phone called him.
Kwesta responded, and they took the video. The girl then asked him how he was; that's when she called the wrong name.
The Spirit hitmaker looked surprised and disappointed, and then he corrected the girl while he was walking away.
It didn't stop there, though when she realized what she had done, she tried to call him back, she had difficulty remembering the correct name, and when she finally did, the moment had passed.
Kwesta shared the video on his Twitter page and mentioned how this damaged him emotionally. Kwesta asked Cassper to arrange a fight with her brother or her boyfriend.
The video has since gone viral and social media found the whole thing both offensive and hilarious simultaneously.
Kwesta was advised to get the woman's brother in the ring with Cassper after his fight with Naak MusiQ in two weeks.
Cassper and Kwesta have collaborated on many songs and are also brothers in the industry.
Some social media users noted this fact and tried to rationalize why it is not far-fetched that this woman would confuse them. Others acknowledged that she must not be Kwestas die-hard fan.
Fans found a way of calling Kwesta out on this, saying this is a sign that he needs to release some music and do another collaboration with Cassper.
The last song these two collaborated on was a Kwesta's song called Ngud', back in 2016.
The song was an instant hit, and Cassper also called on Kwesta to join him while doing his fill up concerts. These two are a great combination if even their fans can't tell their names apart.