Kuli Roberts death: More details about the night she died emerge
Kuli Roberts death: More details about the night she died emerge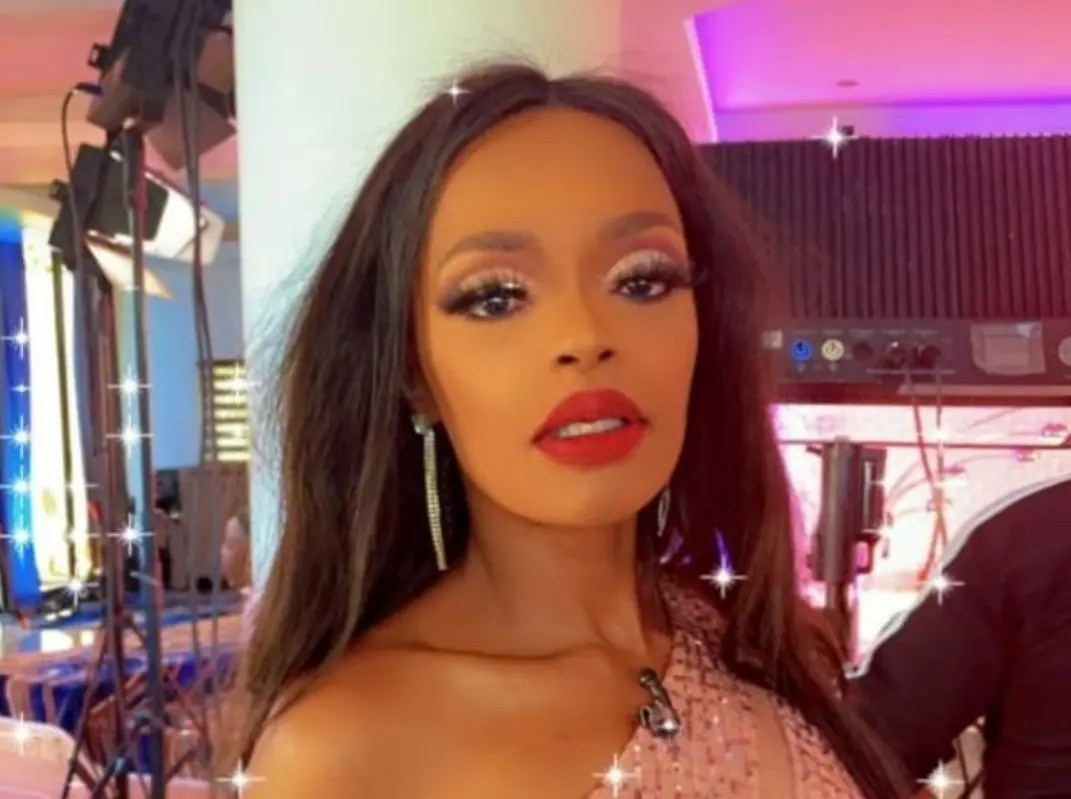 Tributes are still pouring for the passing of 49-year-old media personality and actress Nomakula "Kuli" Roberts who passed away on Wednesday 9 February at 22:00.
A friend of the lifestyle journalist has shared more details about the night of her death.
Got so shook when I saw this @kuliroberts #kuliroberts #rip pic.twitter.com/CvYAm0MeJ2

— IG:Angelo_Marumo (@angelo_marumo) February 10, 2022
Kuli Roberts' friend who prefers to stay anonymous says he was with her on Tuesday evening and Wednesday morning.
"We were laughing about her wig and her going bald for a shoot she was doing. She was okay, she was not sick."
The friend also told a local publication that she accompanied the lifestyle journalist to the CCMA for her case against her previous employer.
"At 9 am we were there together. She was fine, the outcome was positive."
"She was happy about it. She was dancing at the opening of a show she was doing, and she just collapsed."
"I am devastated and I don't know what to say. The family spokesperson will handle everything and give details of what happened."
Roberts was known for columns as a Lifestyle journalist in a local publication newspaper, Fair Lady, a local publication, and You Magazine where she was a fashion and beauty editor.
Another friend to Kuli Roberts added that she spoke to Roberts on Wednesday morning about a story she was working on.
They also attended a launch for Dr Paul Nassif's products but Roberts was rushing to leave.
"I am in disbelief."
Isidingo actress and Kuli Roberts' sister – Hlubi Mboya confirmed her passing yesterday in a statement.
"It is with profound regret and sadness that we confirm the untimely passing of our dear daughter, mother, grandmother, sister and aunt Nomakula 'Kuli' Roberts (49)."
Her forthright and fiery demeanour was a flame that was a guiding light. Never seeking to burn down everything, but to provide warmth. An entertainment icon who was on the periphery of what the industry deemed too safe.#ripkuliroberts #kuliroberts pic.twitter.com/1uJAyqkvTq

— David Tshabalala (@SlayingGoliath) February 10, 2022
"She sadly passed away late last night (10th February) in Johannesburg."
"Affectionately known and loved by her friends, family, and the South African entertainment industry at large, Kuli was an all-around media personality who was always the life of any gathering."
"Her love for family, friends, work, and very importantly her community is well known."
RIP Kuli Roberts. You were the funniest, craziest and the most caring person. Condolences to your family. pic.twitter.com/t2eLoJo0Cj

— Dumi Gwebu Edits (@dumigwebu) February 11, 2022
Roberts grew a thick skin over the years and was unbothered by social media trolls over her dramatic weight loss.
The late actress and TV presenter said she grew up being teased about her dark skin tone and explained that this was one of the reasons why she remained unconcerned by trolls in an interview with a local publication.
She also told the publication that the pandemic affected her appetite and mental state which contributed to her dramatic weight loss.
I swear Kuli Roberts and the Trending SA team were our Podcast and chill at that time, We are not ready to say RIP no 😭🙏

— Insizwa yomzulu. (@badboyylucent) February 10, 2022