Knives out for barbaric gospel star Ayanda Ntanzi
Knives out for barbaric gospel star Ayanda Ntanzi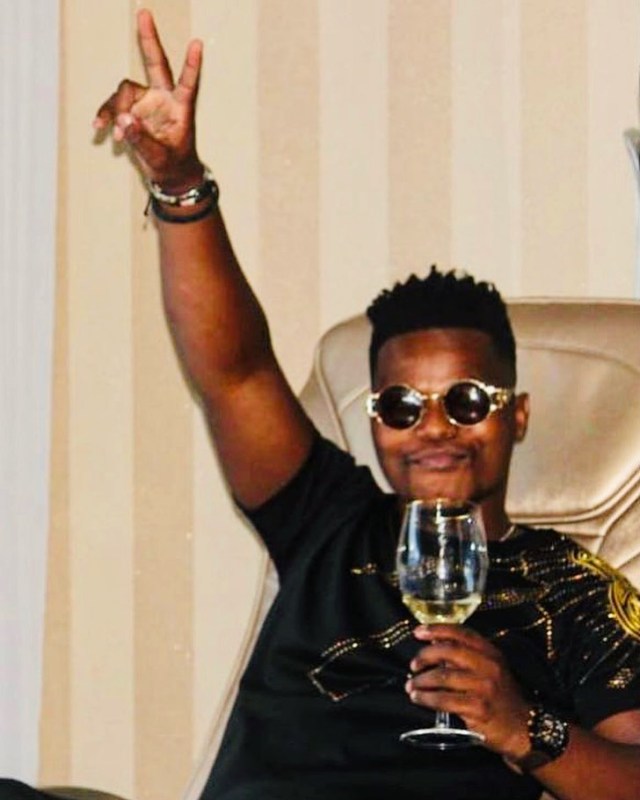 Gospel singer Ayanda Ntanzi has received backlash from fans. This after he screen-grabbed a request from a fan that was asking the star to send him two of his songs.
The fan wrote: "Hi, cela ungiphe le ngoma ethi Wangithanda Mina Moni Wazifela, nalethi Basuka bayezweni."
Instead of sending the songs or guiding the fan on how to buy music, he posted the screengrab on his Facebook page with the caption: "The audacity".
His fans were not impressed with Ayanda's response as they felt he should have guided the fan on how to buy music online.
Nokuthula Mununu Ngcobo wrote: "I wonder how he feels after seeing this post. So immature of you. I'm against piracy, but if I were you I'd have explained or ignored instead of coming to a public platform and making fun of them."
Another user, Nelly Ndlovu, said: "Your caption doesn't sit well with me. That's not how you address a fan, who probably doesn't understand the technicalities. I mean, it's evident that they love your music."
Zitho Motha said: "Ayanda, you're so unprofessional and barbaric. There's no need to post this arrogance. This is too low and I'm glad I'm not your fan."
Zondwa Anoxolo Kula said: "I hope you explained how these things worked. Some people don't understand the music industry. They just like the music.
"So, it's your responsibility to explain how to get your music in the right way, give a link, etc."
Ayanda responded that he did explain to the fan.
To which Zondwa said: "If you did, this post is unnecessary then. Unless you were using it to educate us, not to criticise."
Bontle Moswatsi said: "If indeed he provided the link, there was absolutely no need for this screenshot."
But Ayanda hit back: "Oh well, that's what you could've done. This is what I chose to do. We're different and that's OK."
His post drew more than 3 000 replies, with some gospel artists defending him.
Among his defenders was Betusile Mcinga, who wrote:
"If only you knew how much it costs to record a live DVD. You wouldn't ask songs to be sent on WhatsApp or download them on Tubidy and Fakaza apps.
"I recorded my first live DVD in 2019 and that cost me R350k (paid).
"To date, I still don't have more money for overdubs production and I haven't released the project. I need about R100k more for it to be ready for the market. You also need money for printing of copies, distribution and marketing."