King Tee Dee And Nomvula Celebrate Their Eldest Daughter's Birthday
King Tee Dee And Nomvula Celebrate Their Eldest Daughter's Birthday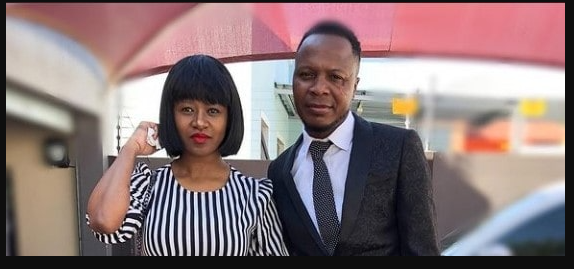 King Tee Dee's wife Nomvula Mapolombo Mbwaluh has taken to social media to celebrate her eldest daughter's birthday Mathapelo.
In a post on her Instagram account, Nomvula shared a heartwarming birthday message to Mathapelo who is turning 15 today. Gushing over her daughter, Nomvula expressed how proud she is of her and wished her the happiest birthday ever.
"15 years old!Wow! Time flies! ha[py birthday my Mathapelo, the prettiest in life, my dearest daughter, the best big sister ever, the light that shows me the way, each and every day. May all your dreams come true and may grace and favor follow you all the days of your life. Keep being your amazing self! Love your loads."
Screenshot: @nomvulaiman
Mathapelo's father King Tee Dee showed her some love on his Instagram page by dedicating a post for her, wishing his daughter a happy birthday.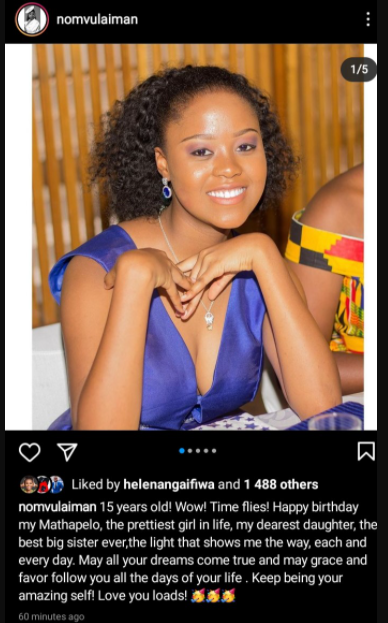 King Tee Dee and Nomvula have been together for many years now and they recently celebrated their 4th wedding anniversary and they are still going strong.
"Happy 4th anniversary to us, my beautiful wife, you are the most beautiful woman I know & I love you so so much, sometimes I do things that make you sad and unhappy but always remember that I love more than you can imagine. You gave me three gifts (MAGANO, Unathi & Luana) that I will cherish for the rest of my life. I love u" King Tee wrote on his Instagram page.
Recently they shared that their youngest daughter, Luana Mbwaluh, was ushered fully into the Catholic faith. King Tee Dee shared a series of snaps from the auspicious occasion on his social media which featured the toddler nestled peacefully as the priest is about to pour the holy water over her head. In the image shared of the moment, Luana, looked to be peacefully sleeping while being held over the basin. The post went on to reveal who King Tee Dee and Nomvula have decided on having as godparents to their little daughter.
Nomvula recently celebrated her birthday and King Tee Dee penned a heartfelt appreciation post to her as she celebrated her birthday and to wish her a fantastic one. King Tee Dee said every quality he wants from a woman, she is the epitome of that.
"I would love to wish my lovely wife a happy birthday, I wish you all the great things in life. You are my best friend my homie and my everything & every quality I want from a woman you possess that. Enjoy your day my baby girl. I love you," reads the post.
Happy birthday Mathapelo
SHARE