King Monada in hot soup after COVID-19 comments
King Monada in hot soup after COVID-19 comments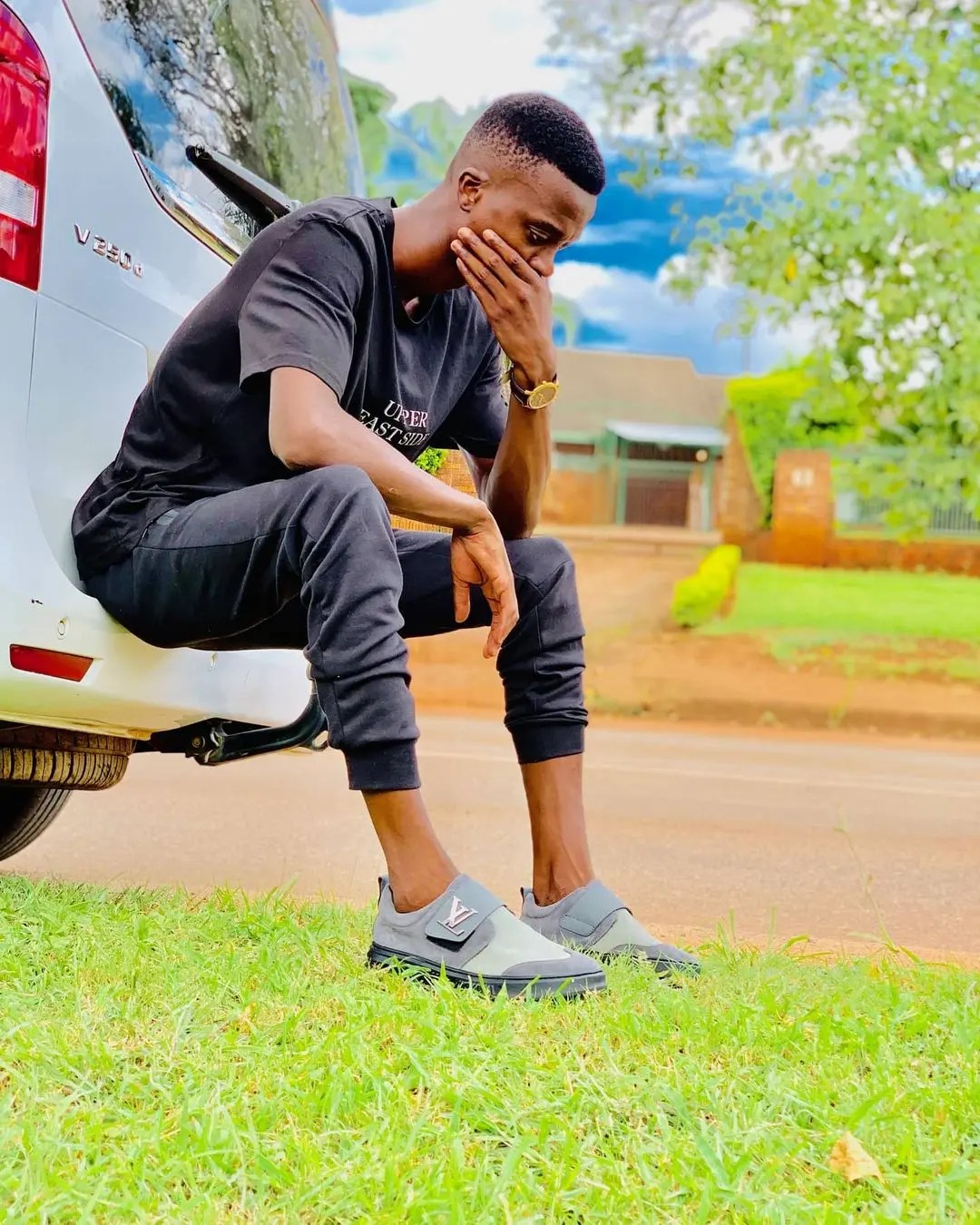 King Monada is in hot water with Twitter users for his conspiracy theory that the deadly COVID-19 is over.
With more cases and deaths being reported every day, Twitter users are miffed that the musician ignored the severity of the virus. King Monada was responding to a Twitter user who asked how often people conduct COVID-19 tests.
The Malwedhe hitmaker replied to the tweet by saying COVID-19 is over. Twitter users criticized him for being self-centered. "People are dying outhere but some people's role models are joking around about this killer virus" a tweep replied to his tweet.
In 2021 a lot of artists and ordinary people contracted the virus. Minnie Dlamini, who contracted it twice, expressed her heartache at not being in a position to bond with her one-year-old son Netha due to her illness.
"Being away from my child for work is very difficult…But nothing is worse than being in the same house and hearing him laugh and cry for me but I can't hold him and kiss him," she shared on her Instagram stories.
"He's so young. I hope he understands. COVID sucks," she added. Musa and Liesel contracted the virus and had to isolate for some time. Musa recovered before his wife and on the day he had to head back to work – it saddened him that he had to leave his sick wife behind.
"Today was one of the saddest days ever. I had to leave my sick baby at home because I have to get back to work because I'm feeling better. God bless everyone who is at home fighting COVID. Nothing but well wishes and good health to you and yours! We will fight and beat COVID, one day at a time!"
Liesl described her experience as HECTIC. She was thankful her husband, Musa, took good care of her. She also thanked their family and friends for their support.
The virus also took the life of actor and TV producer Shona Ferguson who passed away on 30 July 2021 at the Milpark private hospital in Johannesburg due to COVID-19 related complications. His sister-in-law Atosie Pilane said he fought a very hard battle.
"Mr. Sho fought. He fought a very hard battle. And it seems like he had a plan for us as the family to prepare for us in the two weeks because my family turned into having so much faith. We prayed so much. That two weeks was like a turnaround for the family. There would be days where we would get to the hospital and we would see the nurse panicking and shaking. More or less telling us as a family that they did all they could and this is our time to say goodbye.
"Unfortunately, on the 29th around 23h50 after we had spent the day there. The saying we should rush to the hospital, we spent the whole night with him, until the next day on the 30th and around past 7, the doctor came and told us to keep doing what we were doing because he is now stable and looking better. We went back home and freshened up and as soon as we were done we got another call saying come back to the hospital. Unfortunately, when we got there the doctors told us that my brother had just left us."