King Monada attacked for posting a luxurious Car after saying he can't afford paying child maintenance
King Monada attacked for posting a luxurious Car after saying he can't afford paying child maintenance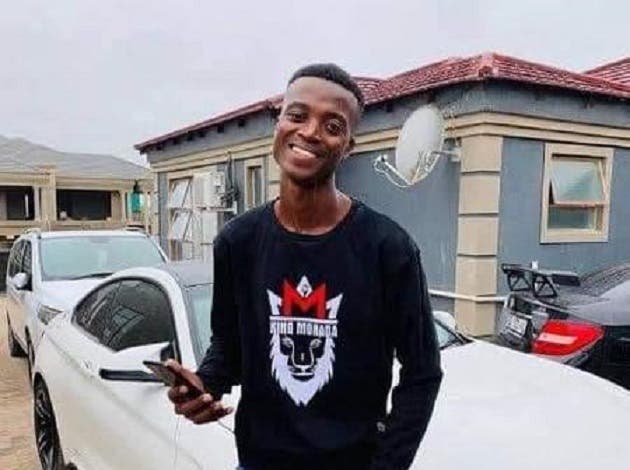 We all know how filthy rich King Monada is right. Hence the reaction that was received when his baby mama exposed him for only paying child maintenance to the value of R500, only!
What made many choke on their spit was the fact that he claimed to not being able to increase it to R1200, saying he cannot afford it.
Social media users are always on attack mode, so you can imagine how people called him out after posting his sleek BMW.
KING NA BUTI MAJULI💚 Mahi vona mus🤣😆💃🕺💃🕺 pic.twitter.com/ejCpRm1AQ2

— KING MONADA 👑 (@KingMonada) May 10, 2021
Comments such as, "Support your kid properly wena deadbeat dad," and "Did you settle your child maintenance fiasco?" were thrown at him. Users slammed him for being able to spend almost R500 a day dining in a restaurant, but he cannot afford to increase the allowance for his own son.
Another comment from a user encouraged him to get his act together, because his career might just fail, "Chief do you realize the amount of damage this will have on your career? The feminist, journalist who are good at destroying promising careers etc. All that fake humble persona went down the drain for a maintenance. Get your act together chief."
A few days ago, his baby mama sang like a canary when contacted by Sunday World regarding the issue. Sharon Masia demands the singer to increase the maintenance money for their 11-year-old because she cannot be able to meet him halfway anymore as she is unemployed.
"I was getting this fund when I was a student at the Tshwane University of Technology, but because I finished last year and I'm now unemployed, the amount he gives me is no longer enough to support our child," she told the publication.
The man owns a mansion in Ga-Mokgoloboto village in Limpopo, and has multiple expensive cars, but told the court R1200 is too much for him to take out monthly.
She opened a case against him, and accompanied by his lawyers Monada refused to increase the money, "The court officials told us to come on April 19 and when we arrived, he told them that he could only afford R500 a month. They then told me to bring my bank statement and also told him to bring both his personal and business statements to compare our incomes at our second appearance on April 26."