King MisuZulu's First Interview Gets Good Reception
King MisuZulu's First Interview Gets Good Reception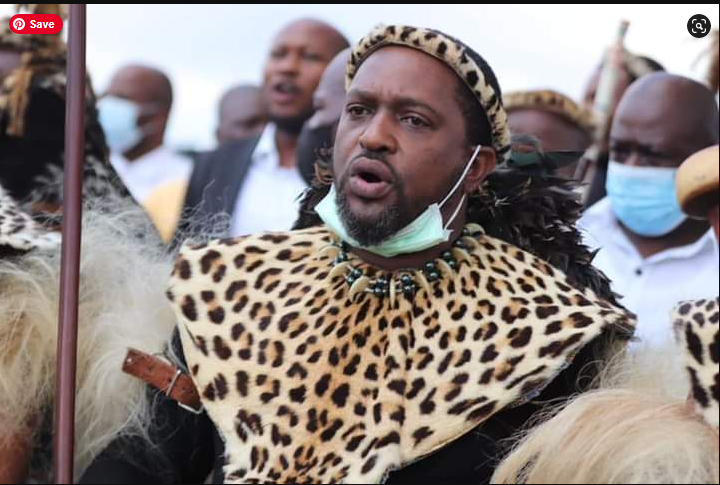 It has only been just over a month since King MisuZulu ka Zwelithini's reign, after succeeding his late mother, queen Mantfombi Dlamini Zulu, who passed away in April. Her untimely passing came as the nation was still mourning the passing of the AmaZulu king, His Majesty King Goodwill Zwelithini kaBhekuzulu who passed away in March.
With the new AmaZulu king installed and on the throne, many of us had not heard him speak, and to be honest, we were very curious.
On Wednesday afternoon the king had his first public tell-all interview with eNCA and Newzroom Afrika, and Twitter was buzzing with comments about his eloquence and accent. It is no secret that he obviously went to private schools and got a good education, but a lot of people could still not marry a "private school accent" or an American accent to the AmaZulu king.
What stood out for many people was that he is humble and respectful, even in the way he addressed Newzroom Afrika reporter, Ziyanda Ngcobo, or how he spoke to eNCA's Siphamandla Goge.
Ladies have been curious about who the new AmaZulu queen will be, and whether or not the reigning monarch will take many wives, as some women have been eyeing him.
When asked the question about the new queen and family plans, the king confirmed that he will marry Ntokozo Mayisela. Mayisela is reportedly he mother of his two sons, and the king has explained that lobolo has been paid.
He added that the Zulu royal family is still in mourning and therefore the wedding would have to be put on hold, also explaining that COVID-19 protocols would also have to be considered when planning the big day.
"Right now not much can be done. You know a wedding becomes a huge celebration. We therefore need to consider a lot of things including the government's Covid-19 protocols," the king said
On the topic of polygamy, the king did not rule out the possibility of taking another wife.
"I don't want to shy away from the Zulu culture, from my family culture. For now I am happy with the one I have but expect anything," he explained.
The new monarch also spoke about his new role and his plans to continue the work that his late father had started.
"What my father left as a foundation for us to carry on, I have to build on that, not to eliminate and say we are starting a new thing, new beginnings. I think my father, the king, had already started on a good note, he laid the foundation for myself and for the nation," he explained.
It is public knowledge that his coronation has been contested within the Zulu royal family. Princesses Ntandoyenkosi and Ntombizosuthu filed papers to challenge the validity of late king Goodwill Zwelithini's will which appointed late queen Matfombi Dlamini Zulu as regent. The princesses believe that the signatures on the will are fraudulent.
"I believe through my family that we will come back together to be one. I don't have anyone in my family that I say I dislike, for any reason. I do believe in my family. I am here, part of my family and I will bring them together," the King said.
These were some of the reactions on Twitter.
The lips of Isilo! Wena we Ndlovu!!! Bayedeeee Dzadzzzy!

— Coceka Mfundisi (@Cmfundisi) June 2, 2021
[MUST WATCH] Speaking to Newzroom Afrika's Senior Politics reporter, @ZiyandaNgcobo, #KingMisuzuluKaZwelithini said he never knew that he would become the king of the AmaZulu nation.

LINK: https://t.co/acGZooRJeJ#Newzroom405 pic.twitter.com/h8L6k565Qt

— Newzroom Afrika (@Newzroom405) June 2, 2021
King Misuzulu speaks an influential English what a humble king may God protect and guide our king….wena wendlovu bayede

— David Ncamnce Khumalo (@Emantungweni) June 2, 2021
King MisuZulu probably bumps Jay-Z

— Solomzi (@Solphendukaa) June 2, 2021
King Misuzulu is such a sober minded fellow. I like him.

— Mapato_Ramokgopa (@obonwer) June 2, 2021