King Misuzulu kaZwelithini oversees his first reed dance festival – Pictures
King Misuzulu kaZwelithini oversees his first reed dance festival – Pictures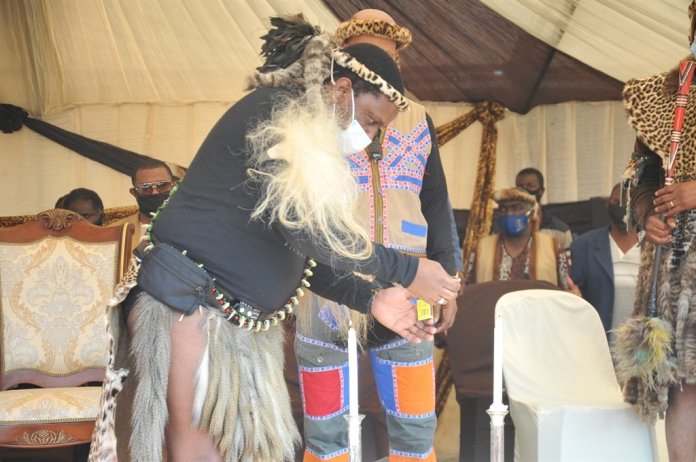 Despite the dispute about the Zulu royal house throne that has led to President Cyril Ramaphosa's s intervention.
King Misuzulu kaZwelithini commemorated 37 years journey of the Reed Dance Festival today as his first-time royal event as the king.
The event was held at eMachobeni royal palace in Ingwavuma, KZN where 80 maidens presented the reeds to him for the first time.
King Misuzulu lighted two candles to respect his parents' late king Zwelithini and late queen Mantfombi Dlamini Zulu who revived the Reed Dance festival 37 years ago.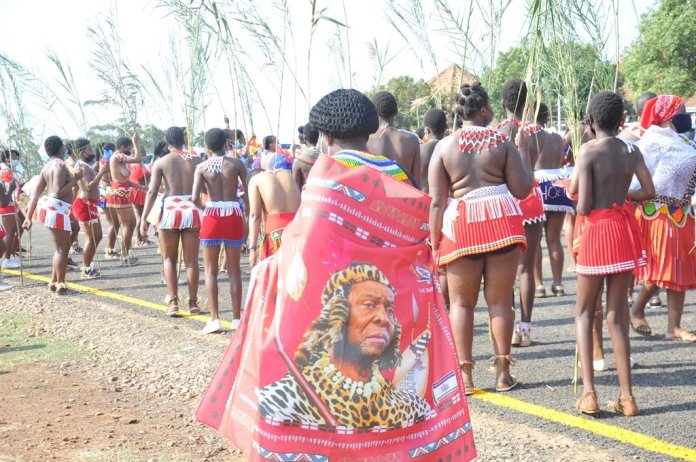 He also lighted 37 candles given to 37 maidens to celebrate the 37 years milestone.
Delivering his speech to the maidens he said it is the first for the Zulu royal house to hold the Reed Dance festival after his parents who died earlier this year.
"This day comes with mixed emotions as my both parents who started this festival that helps the nation are no more. But they started it for us and it is time to continue doing it in their name.
"I like to appreciate the support we are getting to the people regardless of the Zulu throne disputes that confuse many people but people still support us," he said.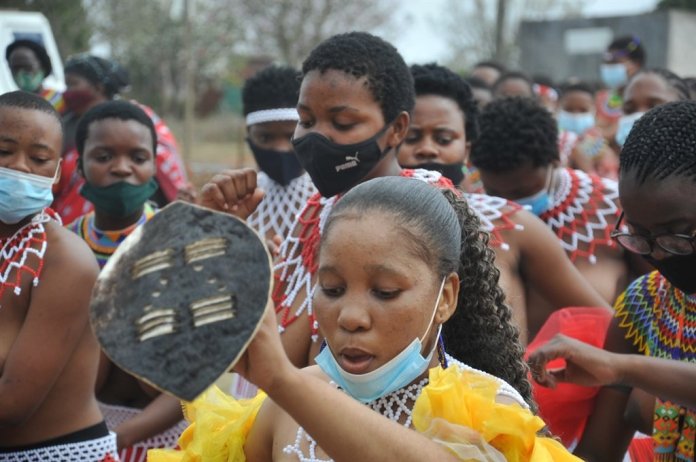 He said he have asked the royal house to stop doing royal house activities of festivals because of the Covid-19 pandemic.
"This pandemic is not here to finish our culture but we must learn to live with it and follow all protocols given by our governments.
"It hurt that KZN is leading as number one in terms of Covid-19 death statistics and I asked all KZN people to listen to comply with the limit of the people in the events.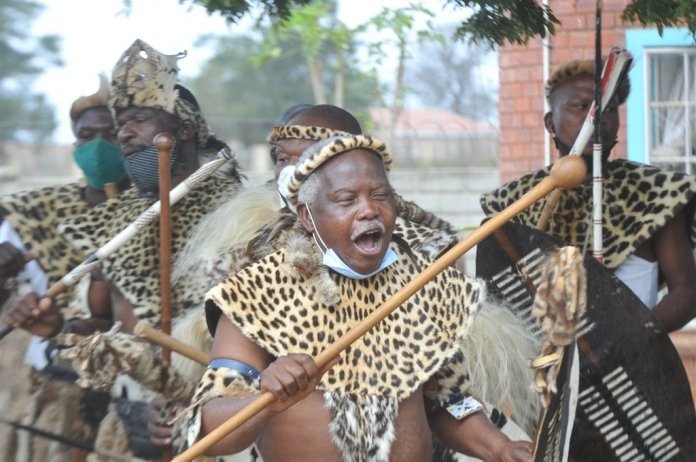 On 23 September is my birthday and I asked all KZN people to give me a special present to move from number one to number five " he said.
One of the maidens who attended the Reed Dance Nomagugu Ndlanzi 26 told DailySun that she is happy that the Reed Dance festival is back.
"I started attending the Reed Dance festival ten years ago and I was hurt when king Zwelithini and Queen Mantfombi died because I thought that it was over it.
"Now I'm happy that finally the Reed Dance festival is back under the new king and it will help us to continue keeping our virginity until we get married," she said.
The festival was attended by KZN House of Traditional leadership chairman Inkosi Phathisizwe Chiliza, king Zwelithini's praise singer Buzetsheni Mdletshe, amakhosi under Umkhanyakude district, king Misuzulu's wife queen Ntokozo Mayisela-Zulu and Amabutho.
Late king Zwelithini's widows, many of king Zwelithini's children, and many of the royal house members didn't attend the event.