KING MISUZULU AND WIFE MAKE FIRST PUBLIC APPEARANCE
KING MISUZULU AND WIFE MAKE FIRST PUBLIC APPEARANCE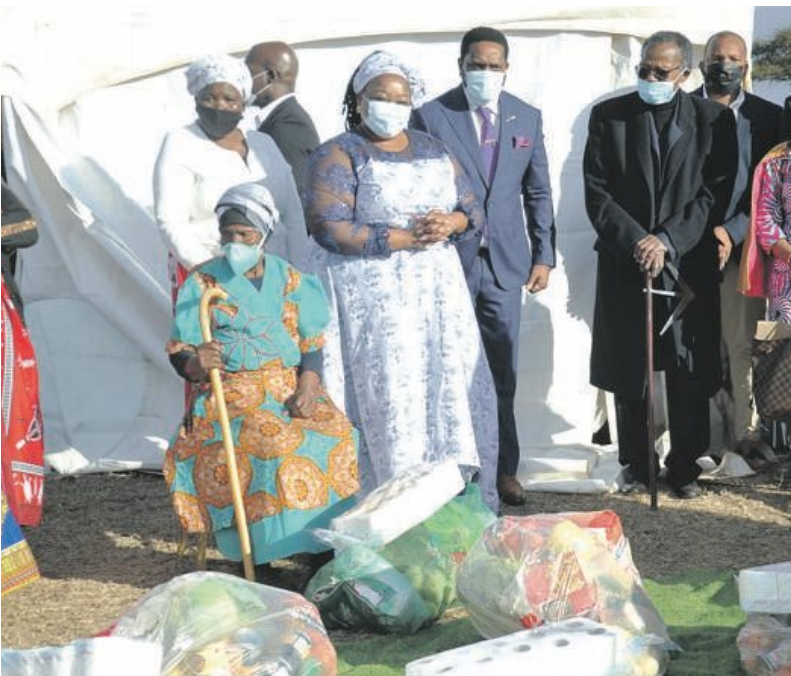 Letter from factions opposing him have been instructing King Misuzulu to step down.
But in the meantime, the king and his wife Queen Ntokozo Mayisela-Zulu have made their first public appearance.
On Sunday, 25 July they launched their first community support programme at KwaKhangelamankengane Royal Palace in Nongoma, KZN.
They donated food parcels to poor residents of Nongoma who suffered lockdown and the looting in KZN.
Misuzulu said it was a pleasure to be there with his wife and business people to help. "It is difficult to watch during these difficult times. I remember my father used to warn people they should not burn when they protest because they are burning their own facilities," he said.
He warned people that looting and burning of buildings would make the poor suffer more. "I thank those who stood up and protected their facilities and malls like Ulundi, Pongola, Vryheid and many others."
He said he wished to intervene in what was happening in Phoenix where people were trying to protect their businesses and houses but ended up doing crime and killing people.
"What is happening in Phoenix is brutal and I wish the police would arrest the perpetrators without bias."
It hurt him that in his home town of Nongoma over 100 stores were burned to ashes. "It is sorrowful to see people of Nongoma in long lines to buy food knowing it was burned and looted by our own people."
Queen Ntokozo said she started the Kamaskolo Foundation two weeks ago after the king told her he wanted to end the nation's hunger. "We have donated 2 500 food parcels and each parcel cost R1 200. We are working in partnership with Meals on Wheels and Shoprite," she said. "It hurts that we will not satisfy all the people, but it is not over.
"Everyone is welcome to donate."
Esta Mthiyane (70) told Daily Sun the food parcels would help her as she depended on a pension grant and couldn't stand in long lines. "I was asking myself how I was going to survive, but God answered my prayers."