King Goodwill Zwelithini kaBhekuzulu to be buried at night by men only
King Goodwill Zwelithini kaBhekuzulu to be buried at night by men only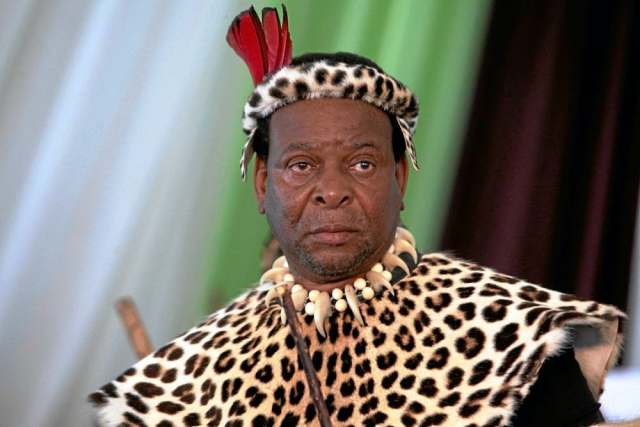 The funeral of the late AmaZulu King, King Goodwill Zwelithini kaBhekuzulu is set to be a private funeral attended by men only and the ceremony will be held at night.
The King died of a Covid-19 related illness on Friday at a hospital. As per tradition and the requests of the King, he will be buried Wednesday night with the memorial being held on Thursday.
AmaZulu prime minister, Prince Mangosuthu Buthelezi communicated that the King's funeral will not be public and the body will not be held in state. "The burial of a king is not open to everyone. It is something that is very sacred and it takes place behind the curtain because of the rituals that have to be performed in bidding the king farewell."he said. After a very protracted meeting, the summary was that there was actually a consensus that the king actually requested that he should be buried at night as happened when his two late sons were buried. Prince Butho and Prince Lekthula were buried at night. And he said to be buried by men only. It should be a private ceremony of the royal family. We are fortunate that one of the sons-in-law of the King phoned the President whilst we were engaged because it is known that His Excellency President Ramaphosa declared a State Funeral Category 1 for His Majesty. So clearly the President has confirmed that there won't be what is called a state funeral but nevertheless, the Presidency will support what can be described as a memorial service on Thursday "
KZN Premier Sihle Zikalala highlighted that government function will stop as they mourn King Zwelithini.
"This moment of immense sadness, we call on all people to remain calm and mourn the passing of the monarch in a dignified manner. This is the time to unite as a nation and give His Majesty the King a fitting farewell for his legacy," Zikalala
King Zwelithini ascended the throne in 1968 when his father King Cyprian Bhekuzulu died in 1968.
The King had six wives and twenty-eight children. He was married to Sibongile Winifred Dlamini, known as maDlamini or Queen Dlamini, Buhle KaMathe, Queen Mantfombi Dlamini was King Zwelithini's third wife and the sister to King Mswati III, Thandekile Thandi Jane Ndlovu, Nompumelelo Mchiza and Zola Zelusiwe Mafu.