Kim Kholiwe calls out Faith Nketsi for being a toxic friend
Kim Kholiwe calls out Faith Nketsi for being a toxic friend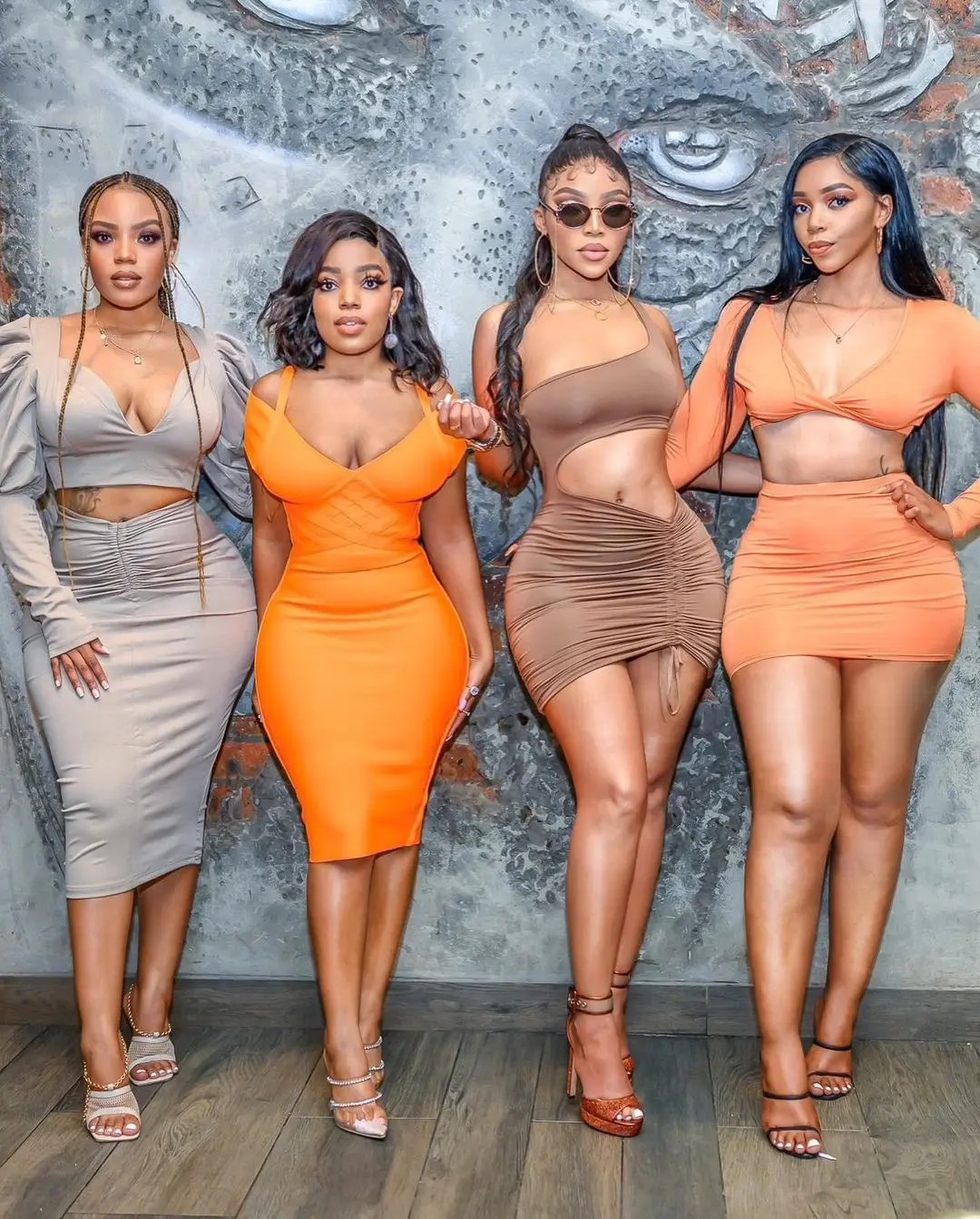 Faith Nketsi loves the spotlight, and the spotlight loves her too, as she is always making headlines. However, viewers and fans tend to pick up on positive and negative things. The reality TV star shared with the world a look into her life in her reality show, Have Faith. The highlights to Have Faith season 3 finale has found the actress being the victim of internet trolling as Faith Nketsi is called out for being mean to her best friend, Kim Kholiwe.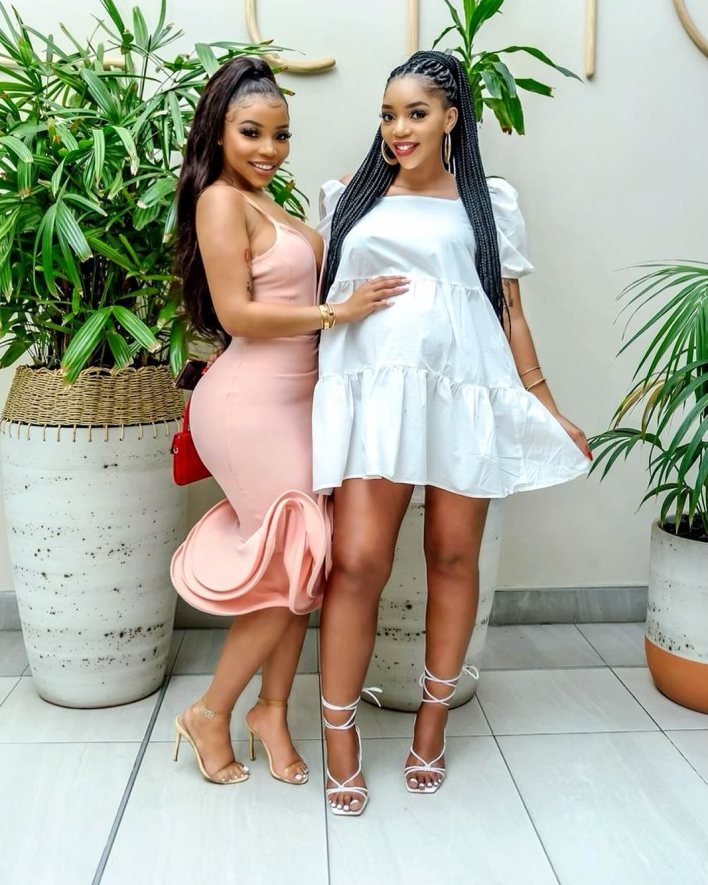 MTV and Faith Nketsi took to Instagram to share a video of Have Faith season 3 finale highlights. However, throughout the series, many fans have been noticing that Faith is rude to Kim sometimes. Some fans took to her comment section to point out that Faith has to stop looking down on her friend. Some fans claim that they only watch the show because of Kim as they believe that she is the real talent. Faith and Andzelo have been called out for being rude and fake.
When the third season started, Kim Kholiwe showed that Faith Nketsi could be jealous at times. Faith has even confronted Kim on the issue of hanging out with her other friends and revealed that she was jealous of Kim's other friendships. Andzelo has also told Kim that the two of them were not friends like that.
Faith Nketsi, who is a godmother to Kim's baby Okuhle is known for not showing up when it matters the most. She was not present at Okuhle's baptism lunch and had her friend wondering what kind of a godmother she was. The queen of twerk always has a problem as an excuse when she has to come up for her godmother duties.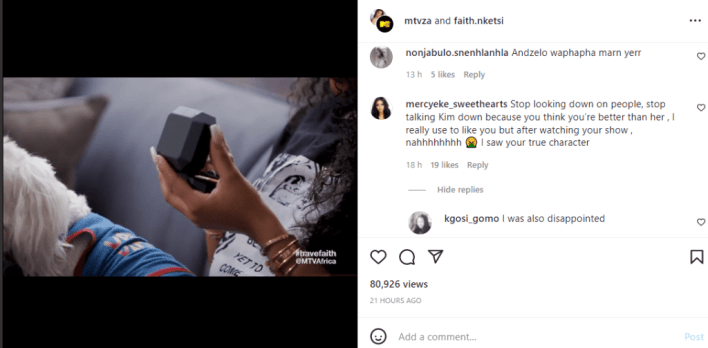 Fans have been blowing up Faith and Kim's comment sections, telling Kim that she should have her own reality show. Some fans are telling her that she does not have to stomach Andzello's constant bullying and leave Have Faith. However, the two best friends never respond to these trolls and continue with their lives celebrating each other.