Killer Kau's many girlfriends cause chaos as battle for his riches begins
Killer Kau's many girlfriends cause chaos as battle for his riches begins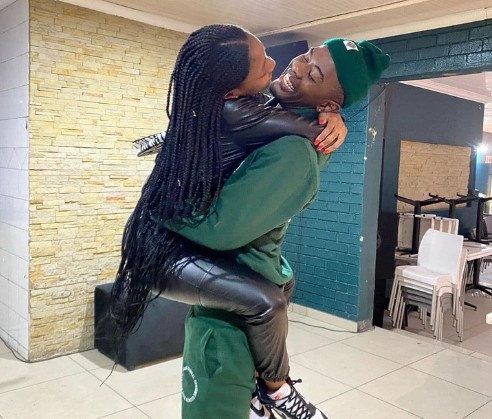 Since the viral success of Tholukuthi Hey, Killer Kau's music career has changed. The young musician whose real name was Sakhile Hlatshwayo was a South African dancer and Amapiano musician.
The sad news of his passing emerged on Monday when they were allegedly heading to Rustenburg for a performance. That's when they met their untimely demise in a tragic road accident. Even before they are laid to rest, Killer's girlfriends are reportedly at war over his wealth.
Killer Kau's many girlfriends are posting him on Facebook. The battle for his riches begins

— SITHALE✍🏿 (@SithaleKgaogelo) August 10, 2021
Social Media's have become a fairly integral part of the grieving process for many because so much of their lives are shared and documented through social media networks. The topic of using social media as an outlet continues to be a controversial one. Is it really a beneficial tool for grief or simply a way of seeking attention?
Killer Kau's many girlfriends are posting him on Facebook. The battle for his riches begins

— SITHALE✍🏿 (@SithaleKgaogelo) August 10, 2021
Killer Kau's many girlfriends are posting him on Facebook. The battle for his riches begins

— SITHALE✍🏿 (@SithaleKgaogelo) August 10, 2021
Killer Kau's many girlfriends are posting him on Facebook. The battle for his riches begins

— SITHALE✍🏿 (@SithaleKgaogelo) August 10, 2021
…lol,ii gott thee other one here in my WhatsApp…crying day in day out…beke le beke…posting their vids,voiceclips and so on

…lol😹😹😹😹😹

— 📀❤️Mrp-StoreLeader🧢🇿🇦 (@JacobKealeboga) August 11, 2021
Killer Kau's many girlfriends are posting him on Facebook. The battle for his riches begins

— SITHALE✍🏿 (@SithaleKgaogelo) August 10, 2021