Khutso Theledi wins her first award at the Basadi in Music Awards
Khutso Theledi wins her first award at the Basadi in Music Awards
South African Radio personality Khutso Theledi has won an award for Entertainment Radio Presenter of the Year at this year's Basadi in Music Awards on Saturday, 12 August. According to Briefly Khutso left her studies at Monash University to join the Boston Media House. There she decided to pursue a qualification in Radio and Sound Engineering.
In 2012, during her first year of studies Theledi got an opportunity to do a voice over for Boston Media House. This was when the radio personality caught the attention of the youth commercial radio station YFM. It wasn't too long when Khutso got called to do a demo for a breakfast show. After much success she began working with Gauteng's biggest youth radio station, YFM.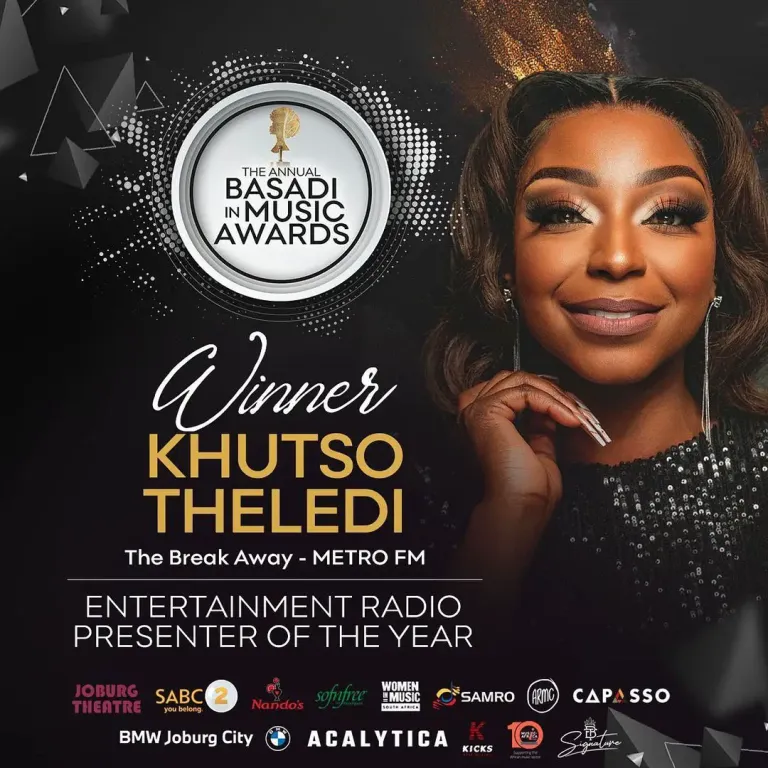 At YFM she worked as the co-host for breakfast show Flava In The Morning for about two years. Theledi then joined The Freeway as a co-host. She stayed on drive time to co-host The Raw Rush with Thulisa Kanzi. The radio personality then went on to host YFM's Krunch Time and R&B hot 9 9 chart.
In 2022 Khutso joined Metro FM and hosted the breakfast slot with Mo Flava. She is currently hosting the 9am-12pm slot called The Break Away with Khutso at the public broadcaster. After 11 years on radio, Khutso Theledi has won her first major award for her craft as a radio personality.
In a post to Instagram, the radio personality shared her gratitude to every person who has supported her, her colleagues, friends, family and fans. Khutso has also dedicated this milestone to her late dad.
In continuation the presenter reflects on her journey thus far: "This journey from day one of #BreakAwayWithKhutsoTheledi on April 3rd to this incredible win on August 12th has been nothing short of a dream to know with all my heart that no one can truly cancel what God has called. A massive thank you to the Basadi in Music Awards for the nomination and recognition. To my amazing family, friends, and loved ones, your support has been my driving force. To my Metro FM family and the 8th-floor, your belief in me has been a guiding light. Thank you for helping me reach new heights. This is our testament to our collective dedication and passion. To my fellow nominees, your brilliance shines as brightly as ever, congratulations to us all".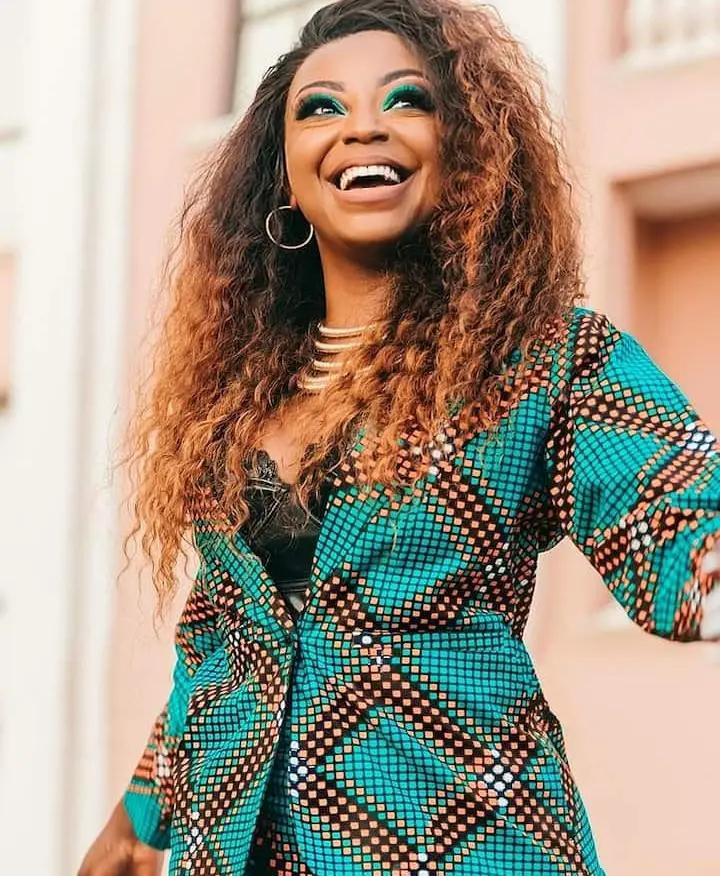 "This award is not just mine—it's for all who saw the winner in me before I did. Here's to 11 years of radio, to OUR first nomination, and to bringing it home!", Khutso concludes.