Khosi and Thabang canoodle on Saturday night-party: See reactions
Khosi and Thabang canoodle on Saturday night-party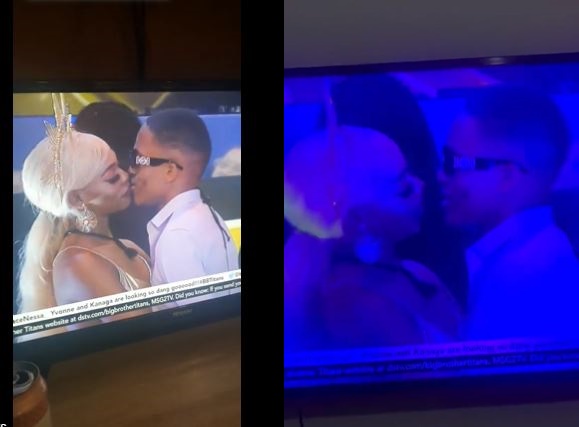 Khosi and Thabang (Khobang) have taken their ship to the next level while in Big Brother's house.
The BBTitans' housemates have served viewers heart-melting content, most especially from their relationship which started a few weeks ago.
Khobang cares less about people's perception as they now flaunt romantic gestures on screen as seen on Saturday night during their party,
While dancing, the two erotically stirred at each other then locked their lips together.
The event has caused a stir on social media as their shippers and viewers can't stop talking about them canoodling.
"I was part of the people against #Khobang but hayi guys after this week, I would like to apologize to the Thabang and Khosi shippers. Y'all knew what you were talking about. These two will make you blush in public yoh," a tweep wrote.
This soo beautiful 🥰🙈❤️📌#Khobang #BBTitans pic.twitter.com/1gl107ua8q

— sweetsika (@SweetSika) March 25, 2023
Love is a beautiful thing when it's shared with the right person ❤️. My girl looks so happy

my ship this one, #Khobang to the world #BBTitans2023 #BBTitans pic.twitter.com/4pKFTs0Iom

— Khosi'sArmy 🚨VKR🚨 (@thechemist1212) March 25, 2023