Khanyi Mbau will reportedly not fight Zodwa Wabantu
Khanyi Mbau will reportedly not fight Zodwa Wabantu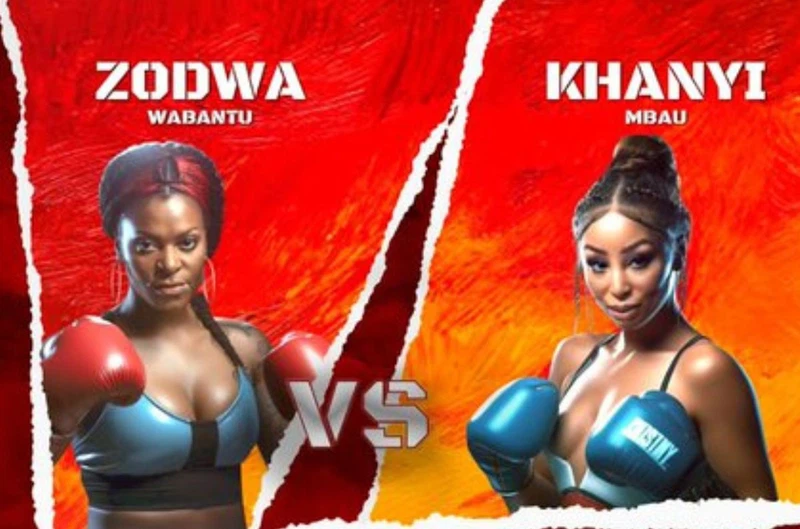 Popular actress Khanyi Mbau has reportedly withdrawn from her fight with Zodwa Rebecca Libram aka Zodwa Wabantu at the Ridge Hotel in Mpumalanga.
WHO WILL FIGHT ZODWA WABANTU?
Sunday World reports that the The Wife star will not fight entertainer Zodwa Wabantu in the upcoming celebrity boxing match.
According to publication, the actress dumped her highly anticipated boxing match against the entertainer.
The publication adds that the former Muvhango actress will be replaced with another actress from an SABC1 soapie, who has not been confirmed as yet.
Promoter Arnold "Squire" Nododile reportedly told the publication: "Khanyi will no longer be part of the fight, please note we've found a potential replacement to fight with Zodwa Wabantu. We are just waiting for the actress to return back the contract today (Wednesday), so we can make the posters to promote the fight."
News of Mbau's withdrawal comes after the promoter confirmed to Sowetan on 3 October that the actress will fight Wabantu at The Ridge Casino in Emalahleni, Mpumalanga on 22 October.
KHANYI MBAU: 'IT'S A LIE'
Celebrity blog Maphepha Ndaba revealed a week ago that the actress who is currently in Dubai has rubbished reports that she's set to fight Zodwa Wabantu.
"No admin it's a lie, I'm not doing any fight with Zodwa mina. I'm a lady, why would I do that? My brand wouldn't allow me to do such."
The South African reached out to Khanyi Mbau who was not available for a comment at the time of publishing this article.