Khanyi Mbau adds a Rolls Royce to her car collection
Khanyi Mbau adds a Rolls Royce to her car collection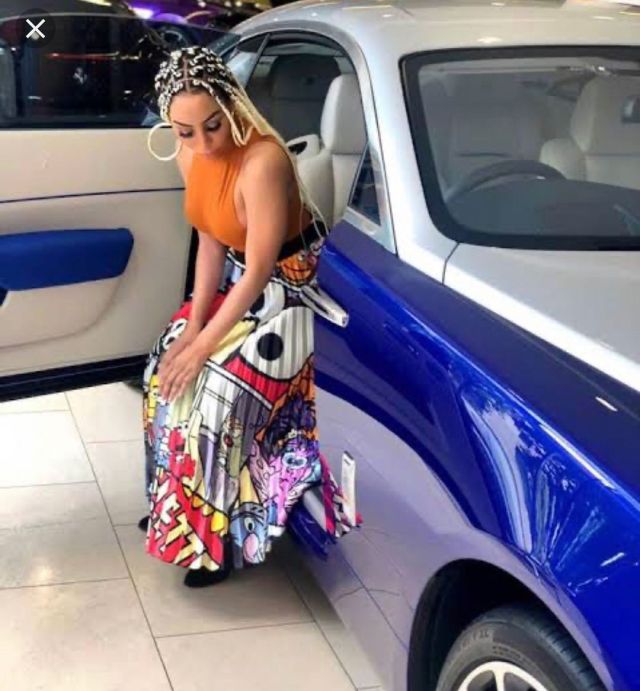 Khanyi Mbau's love for cars is well known and this time it looks like she has added a Rolls Royce to her collection. Taking to Instagram, the actress posted a picture of herself on a Rolls Royce with the caption 'My love for cars".
A lot of her fans admire the car and her life. Commenting to the post people cannot stop but compliment the luxurious car. Although Khanyi Mbau makes a spelling mistake and writes live not love some are making a big deal out of it. However, her fans are always on her side and feel it's an obvious auto correct mistake.
Here are some the compliments:
That thing behind you babe it's a beast ❤️❤️❤️❤️❤️❤️❤️
Ere "my love for cars" autocorrect is mean😂
Can you borrow me your life hle… just a week 🙈🙈 sizothi wenza ubuntu😂😂
My live😢😂😂
Don't fix the spelling, I like it like that, it helps us to use our minds😍🥂
Is it thé upgrade?😍🙌🔥❤️😂
Late last year Khanyi Mbau addressed the issue that her cars were going to be repossessed by banks because of failure to pay her installments. It was reported that the former Muvhango actress was in trouble with the Standard Bank after she failed to make payments for her two luxury cars, a Porsche Carrera and a Mercedes Benz AMG.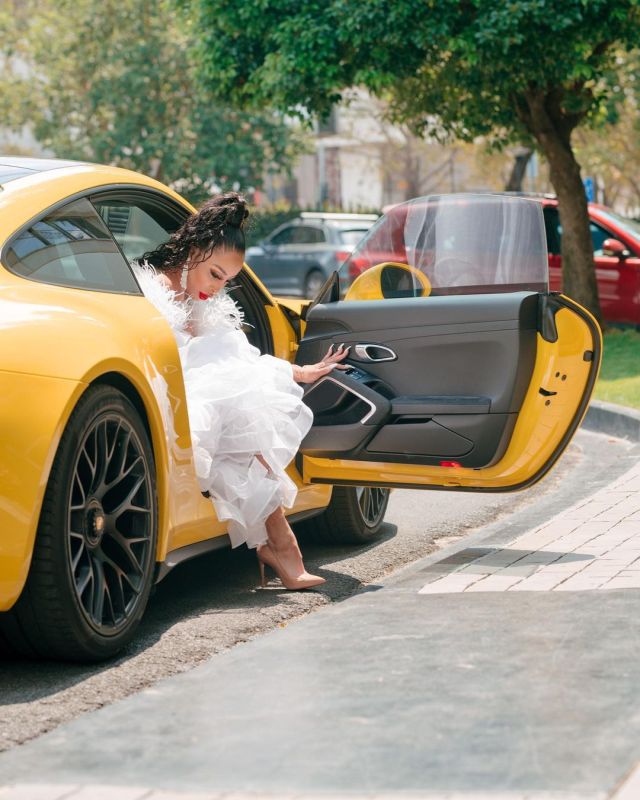 Khanyi claimed she was not aware of the developments and that she did not receive the papers in time. Instead she said she was willing to talk to the bank and solve the misunderstanding.
"I obviously don't know why they couldn't pick it up that I have sold the car. I think there is a misunderstanding here. I will talk to them next week, because it's already a weekend, to understand why they have done that," she reported.
The new Rolls Royce picture shows that the repossession issues are all solved and it did not stop her from loving and buying fancy cars.