Actress KHANYA MKANGISA GUSHES OVER HER BABY ON HER BIRTHDAY
Actress KHANYA MKANGISA GUSHES OVER HER BABY ON HER BIRTHDAY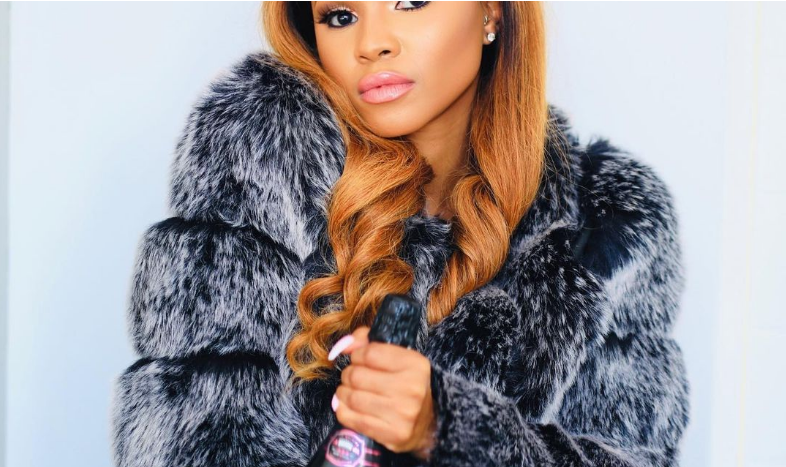 Actress and television presenter Khanya Mkangisa is the happiest mommy right now with all the love she is receiving from her bundle of joy.
Khanya took to Instagram to gush over her baby, she said, "4 months later and I'm still trying to find my feet on how to be a good (dog) mom to you but I love this picture and I love you. @princessbarbiebella 🤍
"Half an hour after we took this picture, she slipped and fell into the pool and as I was about to save her, she swam to me. 😭 it was her first time swimming. 😭❤️ she was so miserable after. 😂 She reminds me of me"
People took to the comments section to equally gush on Khanya's baby. This is what they said:
@tembsymajija said, "You look amazing together😍😍 She was meant for you"
@bee_mayisela said, "You make me wanna be a (dog) mom too!!😍😍😍. Arg You guys look so gorgeous together!"
@iaintgod said, "As a first time doggie daddy myself…the attachment is unreal. I now like Jozi better than I like my humans"
@shashinaidoo said, "Awwwwh she's so cute"
@masemola_za said, "You both adorable 😍"
When Khanya got her baby, she took to Instagram to introduce her baby. She said, "The is probably the sweetest surprise I've ever received. Thank you so much to my Doll Face's father for her, I love you both. 🤩 I've never owned a pet before, feel free to give me tips and pointers on the comment section." she gushed as she introduced Barbie to her fans"
Khanya has been serving us every cute snap of herself and her baby and siyagowisha. These two are a perfect mommy and baby duo.
We love Khanya's Instagram content but we miss her on our screens even more. The last role Khanya had was with Muvhango as the conniving Mbali. She joined the soapie last year February.
Having started off her career at the age of fourteen, she has since then been making big moves. She groomed her career as a television host before transitioning into acting.
Her career in showbiz has afforded her her enviable lifestyle with her contagious smile we all love she is conquering in all things entertainment and we are here for it. Khanya is also no stranger to being hands on deck, she recently ventured into Djying.