Kelly's sister Zandie Khumalo reacts to Senzo Meyiwa's Documentary
Kelly's sister Zandie Khumalo reacts to Senzo Meyiwa's Documentary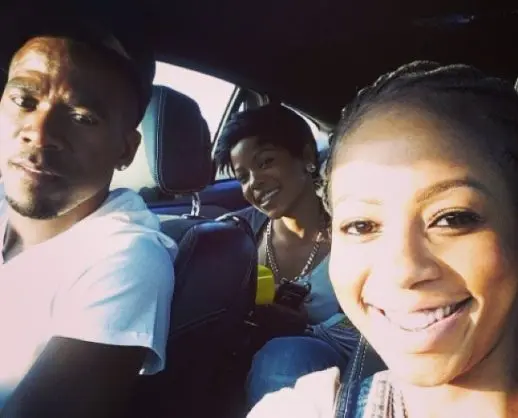 A Netflix documentary looking to seek who exactly killed Senzo Meyiwa has been received with both positive and negative reactions from the public at large. One person who is also not so keen on seeing the documentary come to light is Zandie Khumalo who says this is nothing but a money-making scheme.
Speaking to a local publication, Zandie Khumalo reacted to the news of this documentary which is slated to be released on April 7, by saying she wants no parts in the film.
Zandie apparently said the documentary will not help the situation in any way and does not need to clear her name concerning the death of the goalie.
"I don't think there's anything a documentary can do to help the situation, it's people just making money out of an unfortunate situation and I don't need to clear my name for anything," she told the publication.
Zandie distanced herself from the documentary saying nobody approached her for a feature or comments.
"Nobody approached me. No feelings really. I don't even know what it's really about so it's hard for me to feel anything."
Zandie does however wish for her name to not be mentioned in the doccie, "All I'm hoping is that my name won't be on the doccie without my consent because then I will have a problem."
The songstress then added that her team has contacted Netflix team to find out if she will be mentioned anywhere and they are waiting for comment on that.
The documentary is directed by Sara Blecher and produced by Thandi Davids, Neil Brandt and Tendeka Matatu. It will look into events which transpired and find out whether it was a botched robbery or what.
Senzo's family will not rest until justice is served and taking to the media was Senzo's brother who told Daily Sun that Kelly Khumalo, did not kill Senzo but she knows the person who did.
"But they choose to hide it. We don't know whether they were threatened or what the case is, but the story that they gave us was cooked up," he said. "We know who pulled the trigger. Police know it too but for some reason they won't arrest the person," he said.
Two years ago, Kelly's name got dragged so much to the point where she issued a statement distancing herself. According to Sunday World, Kelly's legal representation Magdalene Moonsamy, stated:
"Our client notes the recent developments of which at this sad time allowed her the opportunity to remain private in the best interest of herself and children especially that of the daughter she has with Mr Meyiwa."
Additionally stating, "We wish to place it on record that our client is not implicated nor charged in this matter and is therefore not a suspect," she said responding to the NPA's leaked document pointed that Khumalo was also on the police radar."