Kelly Khumalo's ex Donovan Chad turns 28 today
Kelly Khumalo's ex Donovan Chad turns 28 today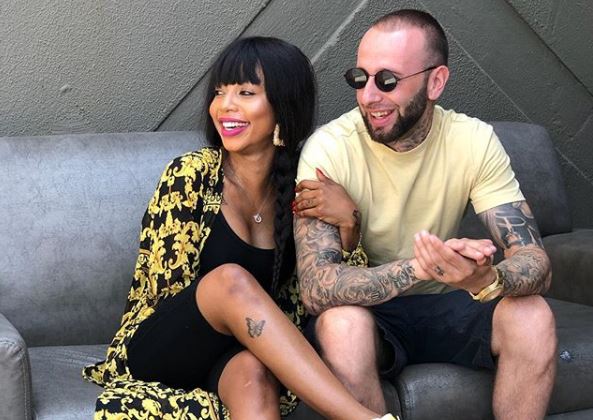 Hip-hop record producer, songwriter, and rapper Donovan Chad Mansoor, known popularly as Chad Da Don, is celebrating his 28th birthday today.
Chad Da Don started out his music career as a member of a Christian rap group but soon left to become a solo artist. At one point he worked with Cassper Nyovest when he released his track 'HOLA'. Sadly that relationship did not last and soon his love life with Kelly Khumalo became the talk of the nation.
As Chad Da Don turns to another successful year ahead, here's a look at what kept him in the news.
Chad was Kelly Khumalo's worst mistake
It was during an episode on Podcast and Chill with Mac G and Kelly was the guest. Mac G wasted no time when he straight ahead asked about Kelly's relationship with Chad Da Don.
That would have been the worst mistake of my life. Father thank you for saving me." said Kelly.
Kelly went on to reveal that she's the one who ended the relationship because Chad was insecure. She called it off. You know being insecure about friends, I have a lot of gay friends, being insecure about my fans."
Chad Da Don takes aim at Cassper Nyovest
Chad Da Don released a diss track on SoundCloud where he seemingly took shots at Cassper Nyovest. Chad titled his single 'Chad Better' and he went to describe Cassper as a joker.
Apparently, after Chad left the Family Tree Label, which is owned by Cassper, the two did not see eye to eye anymore. The cover art for the single was even shadier as it featured an image of a hand about to cut off what looked like Cassper's famous braided ponytail.
The two rappers were once friends, but where did it all go wrong?
Chad's Publicity Stunt With Kelly Khumalo?
It was the norm for the couple, that they would always break up and get back together again, but this no one saw coming.
Being one that was very private about her life, and hinting in a number of interviews that she was not ready to be in a relation, Kelly and Chad gave their fans a shocker when this video surfaced.
But there was something that was just not convincing.
Chad Da Don forgets about Kelly
Those who were hoping Kelly Khumalo and Chad would 'kiss and make up', sadly that did not see the light of day. Chad even went as far as removing the matching tattoo ring that he and Kelly got to 'cement' their relationship.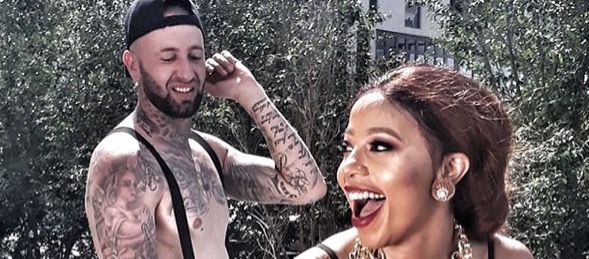 He flaunted his 'new' relationship by taking to Twitter to post a snap of his girlfriend to celebrate her birthday.
Many were not happy with the rapper flaunting his 'new' relationship and not taking Kelly's feelings into consideration. Even Chad's family adored Kelly, but what happened?