Kelly Khumalo joins Amanda du-Pont in nailing Jub Jub
Kelly Khumalo joins Amanda du-Pont in nailing Jub Jub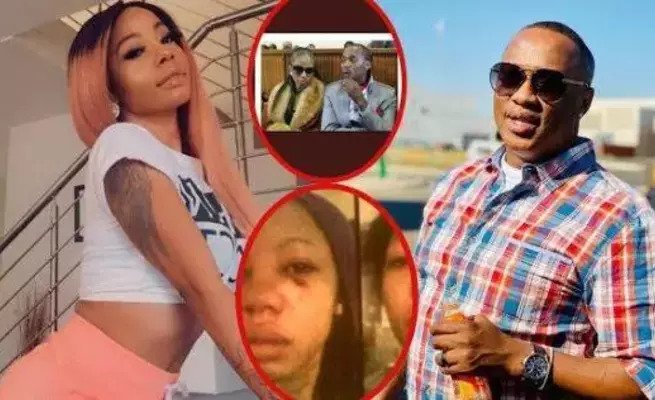 Afro-pop artist Kelly Khumalo has nailed her ex Jub jub to the cross as she provided a detailed account to the authorities regarding alleged incidents of domestic violence and abuse perpetrated by her ex-boyfriend and the father of her child, Molemo "Jub Jub" Maarohanye, over a decade ago.
According to Khumalo's statement to the police, she became pregnant with Maarohanye's son in 2009 and subsequently moved in with him, following his release on bail after an accident involving school children in Soweto. Khumalo recounted an incident during their visit to friends in Rivonia where a heated argument ensued, resulting in Maarohanye pushing her against a wall and strangling her. This distressing encounter occurred while Khumalo was eight months pregnant, and she later sought medical attention for abdominal pain at the Sandton Clinic.
Another incident unfolded in June 2010, after Khumalo finished filming for Rhythm City. Allegedly, Maarohanye encountered her outside the studio with her co-actors and accused her of having an affair. Upon returning to their residence, Maarohanye slapped her, as stated by a police official.
Despite Maarohanye's subsequent apologies, Khumalo shared that he physically assaulted her on multiple occasions in 2010. One instance resulted in her sustaining a nose injury after being punched forcefully, causing her to collide with a door frame. Additionally, Khumalo disclosed that Maarohanye struck her in the lip, leaving a visible scar that persists to this day.
According to the police, Khumalo revealed that she and her child were not the only victims of Maarohanye's aggression. She asserted that he also assaulted her mother and sister at their family home in Vosloorus, east of Johannesburg. During an altercation over her bank card and car keys, Khumalo claimed that Maarohanye struck her on the head with a glass, necessitating medical attention and resulting in a lasting scar.
Khumalo further alleged that Maarohanye resorted to degrading behavior, including spitting on her face and using derogatory language. She also accused him of violating her in 2012, stating that he suffocated her with a pillow during the assault before leaving for a court hearing.
In 2012, while visiting Maarohanye's residence with their child, Khumalo stated that he once again accused her of infidelity and physically assaulted her, resulting in a facial scar that remains visible today.