KELLY KHUMALO EXPOSES SENZO MEYIWA'S BETRAYAL – FOUND SHE WAS HIS SIDE CHICK WHEN SHE WAS 3 MONTHS PREGNANT
KELLY KHUMALO EXPOSES SENZO MEYIWA'S BETRAYAL – FOUND SHE WAS HIS SIDE CHICK WHEN SHE WAS 3 MONTHS PREGNANT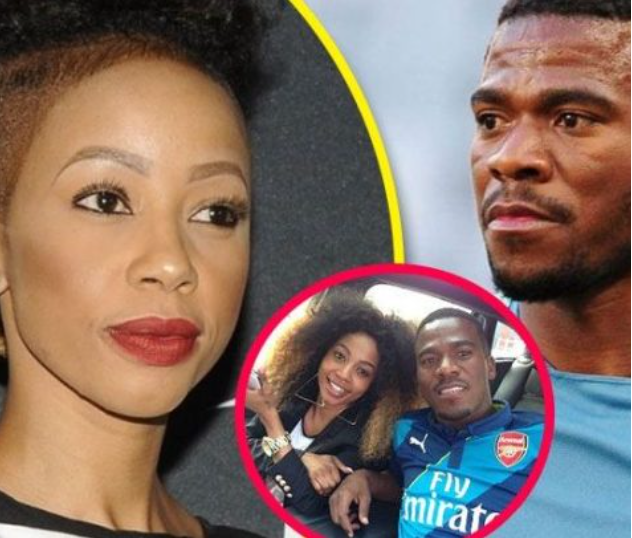 Kelly Khumalo's reality show is probably one of the most trendiest shows on TV right now. You cannot watch Life With Kelly Khumalo and not look at her through a different lens. The songstress's work ethic and how she balances being a mom, friend and career woman, makes you want to stan.
In this week's episode, Kelly Khumalo spoke about her relationship with the father of her second child, the late Senzo Meyiwa. The late football star had a baby with Kelly and her name is Thingo who is a beautiful 7-year-old.
The love they both shared got cut short because of his untimely death. But with Kelly's recent revelation, it seems as though she did not trust him one bit. Kelly spoke about how she found out that Senzo was married when she was 3 months into her pregnancy.
This hurt her so much that she ended up lacking trust not only with their relationship, but with human beings in general. Kelly does not trust a single soul and it's all because of her past experiences.
This right here! 💔😭#LifeWithKellyKhumalo pic.twitter.com/EAIJB5OAbZ

— Luvuyo Zembe (@luvuyo_zembe) July 1, 2021
In the second season of her reality show, Kelly's sister is still nowhere to be seen. Speaking to TrueLove, Kelly told the publication that she has completely wiped out Zandile from her past, present and future. Zandie does not exist and never will.
"I've moved on from that part of my life. It no longer exists and never will," she said.
She also opened up about her ex boyfriend and baby daddy Jub Jub on the show as well. Wanda asked her about their relationship and Kelly said she washes her hands off him. "Nobody called me back and I also stopped trying."
"I've tried and when Christian gets older he will know. I mean his old enough to remember that I did mention certain things with him because I was trying to make an effort for him to have a father in his life. I am washing my hands. I have had enough. This whole father thing is an issue. Christian's father is not making an effort. My father is also not making an effort," added Kelly. "Also with my dad. Everything is fizzled out. And, I'm at the point where I'm like – it's right now. I don't care anymore."