Kelly Khumalo and Zandi fix their relationship after taking turns to have tlof tlof with Senzo Meyiwa
Kelly Khumalo and Zandi fix their relationship after taking turns to have tlof tlof with Senzo Meyiwa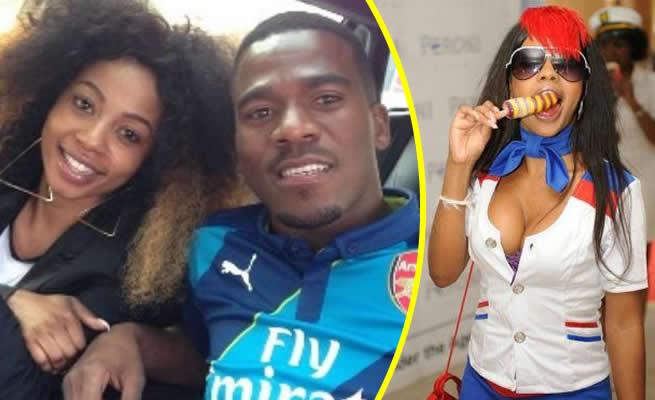 After hinting at a reunion earlier this year, Kelly Khumalo has confirmed she and her sister Zandie Gumede (née Khumalo) have buried the hatchet and are a part of each other's lives again.
Talking to Sol Phenduka and Dineo Ranaka as a guest on Kaya 959, Kelly confirmed she and her sister were no longer at war.
"We are good. We are very good actually. I think we needed that bit of a break. You know, when you are so close to another to a point where you lose self-identity, which is a dangerous thing for an individual … so I now feel like we needed that. She had to find her outside me, and I had to find me outside her."
Dineo Ranaka touched on how people in their circles struggled with their split.
"I took it very personally … I called a meeting with all my friends and said, 'Listen, you guys have to decide, and it's OK if you chose to be part of my sister's corner … I won't take offence, but at least I'll know where you stand, so you must decide."
Kelly said she was so angry she even made her mother pick sides, but all's well that ends well.
The Khumalo sisters had been feuding for years.
Their split as sisters was highly publicised after Kelly released a statement distancing herself from a scam Zandie's husband Mhlo Gumede was allegedly involved in.
Zandie hit back at the allegations and announced a "divorce" from her sister, in a lengthy Instagram post.
"If I was divorcing my husband maybe it would have been a little bit easier and lighter, but I am separating from a person I have known for all my life and have shared laughs, pain, excitement and disappointment with all my life, my sister," Zandie wrote.
However, Zandie later said their issues would not spill over to their children.
She revealed in a statement on Instagram last year in October that she got along with her sister's children.
Meanwhile, last week the high court in Pretoria heard shocking allegations that murdered star Senzo Meyiwa was not only involved with Kelly Khumalo but was also having tlof tlof with Kelly's sister Zandi.
This emerged as defence attorney Tshepo Thobane cross-examined Meyiwa's friend Tumelo Madlala.
Madlala is a state witness testifying against five men implicated in Meyiwa's death. He has so far fingered one of the men as one of two attackers present when Meyiwa was fatally wounded in October 2014 in Vosloorus, Gauteng.
Thobane alleged the affair between Zandi and Meyiwa played out when she lived with Kelly and Meyiwa at their Mulbarton home.
He said a witness will testify to that and state Kelly Khumalo instructed Zandi to keep an eye on Senzo while she was busy with her music career and he wasn't happy about that.
"Furthermore, the witness will testify that in the end, Senzo ended up having a sexual relationship with Zandi because Kelly was away for a long time," Thobane said.
Madlala replied: "I won't deny or admit that because I know that Senzo loved women."
Thobane also alleged Senzo and Kelly had taken out a life cover policy in which Kelly was the beneficiary and signatory. Madlala said he did not know anything about this.