Kelly Khumalo and Zandi became sworn enemies after taking turns to have tlof tlof with Senzo Meyiwa
Kelly Khumalo and Zandi became sworn enemies after taking turns to have tlof tlof with Senzo Meyiwa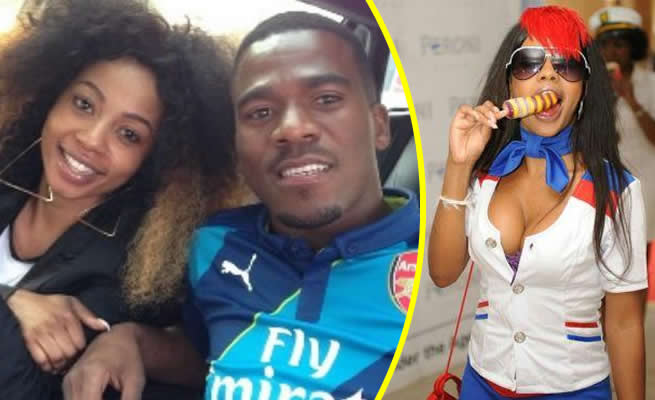 The major rift between singers Kelly Khumalo and Zandie Khumalo Gumede is well-documented but what has never been clear is the reason why the two sisters weren't getting along.
Recent testimony by the late Senzo Meyiwa's friend, Tumelo Madlala, got people convinced that they now know the real reason for the fight. This was after he told the court that Zandie and Senzo were having tlof tlof behind Kelly and Longwe's backs.
However, the two sisters have presented a united front on numerous occasions, most recently at the christening event for Zandie's son, Zenala.
Season 3 of Life with Kelly Khumalo ended with a bang for the Khumalo family after they were finally reunited and sat under one roof for the first time since their public split.
The Khumalo sisters were in a therapy session in the season finale of the show.
During an interview with Showmax, Zandie Khumalo shared that she and her sister had started rebuilding their relationship before seeking professional help.
"I didn't know how to react. I think the thing that made me uneasy was the therapy part of things," she said.
"Whatever happens, we must have resolved everything by the time we left the room. It's been a heavy load to carry all this time," she said, explaining her intentions for going into therapy.
"One thing I know for sure is that at home we're not the kind of people who hold grudges for the longest time, and I got that from my mother. You can upset my mother now, but two minutes later it's gone, we are over it."
Their split as sisters was highly publicised after Kelly released a statement distancing herself from a scam in which Zandie's husband Mhlo Gumede was allegedly involved.
Zandie hit back at the allegations and announced a "divorce" from her sister in a lengthy Instagram post.
"If I was divorcing my husband maybe it would have been a little bit easier and lighter, but I am separating from a person I have known for all my life and have shared laughs, pain, excitement and disappointment with all my life, my sister," Zandie wrote.
After hinting at a reunion earlier this year in her reality show, Kelly confirmed she and Zandie have buried the hatchet and are a part of each other's lives again.
Talking to Sol Phenduka and Dineo Ranaka as a guest on Kaya 959, Kelly confirmed she and her sister were no longer at war.
"We are good. We are very good actually. I think we needed that bit of a break. You know, when you are so close to another to a point where you lose self-identity, which is a dangerous thing for an individual, so I now feel like we needed that. She had to find her outside me, and I had to find me outside her."
These events come after Zandie's explosive interview with eNCA where she claimed that Senzo had brought his friends to Johannesburg with the intention of beginning lobola negotiations for Kelly.
Neither of the sisters have publicly addressed the claims made in Tumelo's testimony.