Kefilwe Mabote steals the show as she outdresses the bride at the wedding – Photos
Kefilwe Mabote steals the show as she outdresses the bride at the wedding – Photos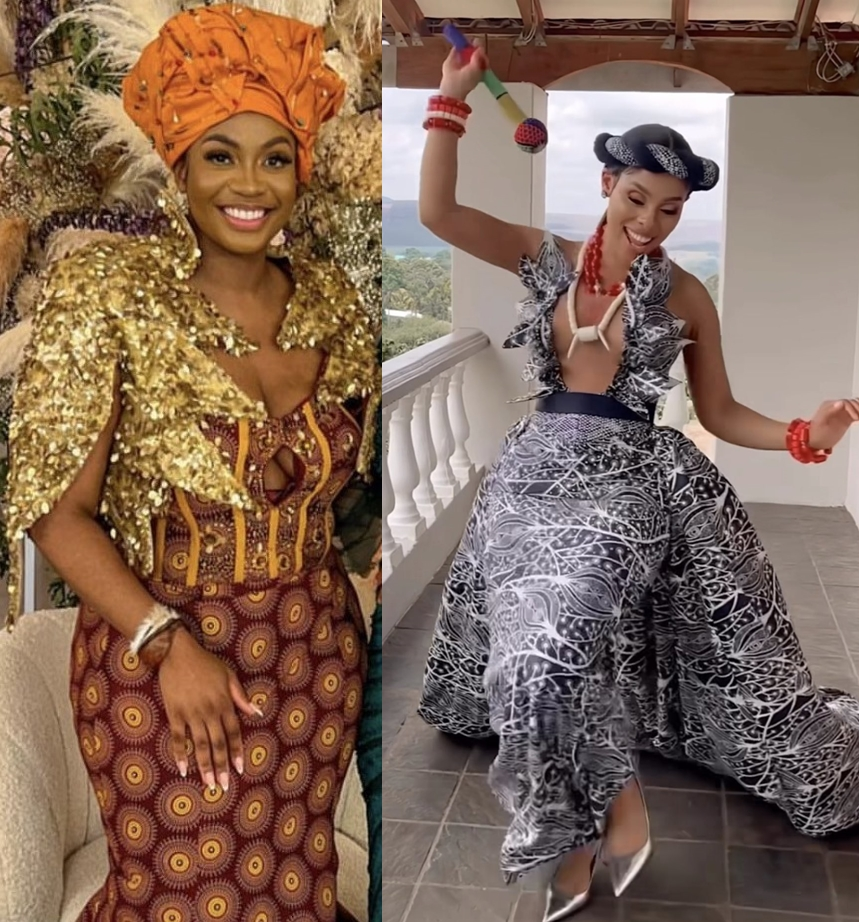 Mzansi Instagram baddie and influencer, Kefilwe Mabote was part of the attendees of friend and fellow influencer, Nana Gcaba Moisa's uMemulo and wedding celebrations in KwaZulu Natal, this past weekend.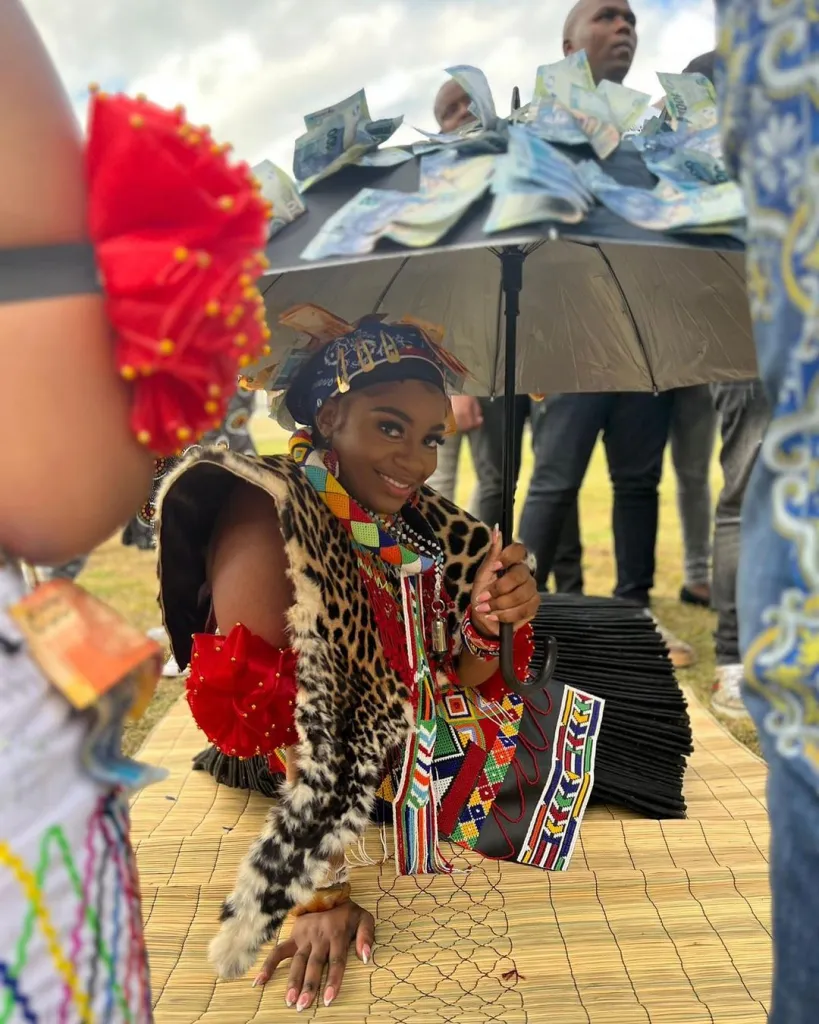 As such, Kefilwe needed a dress for the weekend wedding spectacular.
Seeing as she got a custom-made by Gert-Johan Coetzee, Mabote took to her stories to share her zebra-print gown with a plunging neckline and train detail on her stories and Instagram.
Watch
Safe to say, while Instagrammers were complimentary over the fact. It only took for the dress in question to be shared on Twitter for polarising opinions to start rearing their heads. This fact, earned Kefilwe the nickname of Kefi, as tweeps debated the merits of whether her dress was appropriate to wear. More so, when compared to the dress that Nana wore for her special day.
Bride Vs Guest. I would've asked her to split the wedding bill at the end of the night since you also want to be iStarring 💀 pic.twitter.com/xLGzwzg3b6

— Messy Hun (@MissyMessyHunny) December 12, 2022
On the one hand, there were those that believed that Kefi intended on upstaging the bride at how own wedding. More so given that the dress she wore had a train, which naysayers suggest should only be worn by the bride.
Am I the only person who wasn't impressed with Kefi's outfit? To me she was Ohk and didn't even upstage the bride…y'all making me question my taste.

— Mamndile (@NobuTheMom) December 12, 2022
Nina nithi Kefi ebesenza iBeyonce 😭Nope! The dress is nice kodwa ayikwazi ukodlula bride. pic.twitter.com/Mf6vSXEVUT

— PLEASE RT MY PINNED TWEET (@Unathi_jam) December 12, 2022
However, supporters of Kefi and her gown, have asserted that Kefi is an influencer best known for turning looks. Therefore, to invite her to your special day and have yourself as the bride wear a dress which is best dressed as mmmhhh, you only have yourself to blame if you are upstaged.
She absolutely did not🤣

— Aluta (@Cue_Aluta) December 12, 2022
Personally don't think there was anything wrong with Kefi's outfit, from what I see Nana's theme was show up and show off.

— Precious 💫 (@Precious_Osego) December 12, 2022
Kefi was going to a top class wedding & she knew she had to dressssss & she did!🤌🏽 The problem is with those who're comparing her with the bride🤷🏽‍♀️

— 💎 (@moshibudi_) December 12, 2022
While it seems that some opinions were pressed and suggested that the bride in question was slighted by the fact that Kefilwe might have upstaged her at her own wedding festivities. Nana seems to have been alerted to the noise surrounding the events of the past weekend.
As such, she used one of her Instagram stories, to suggestively address the matter. It seems that Nana spent more time counting the money she received during the festivities, than she did on the drama of "who wore it best."