Kaya FM drama: Unathi Nkayi breathes fire as close friend leaks more dirty secrets
Kaya FM drama: Unathi Nkayi breathes fire as close friend leaks more dirty secrets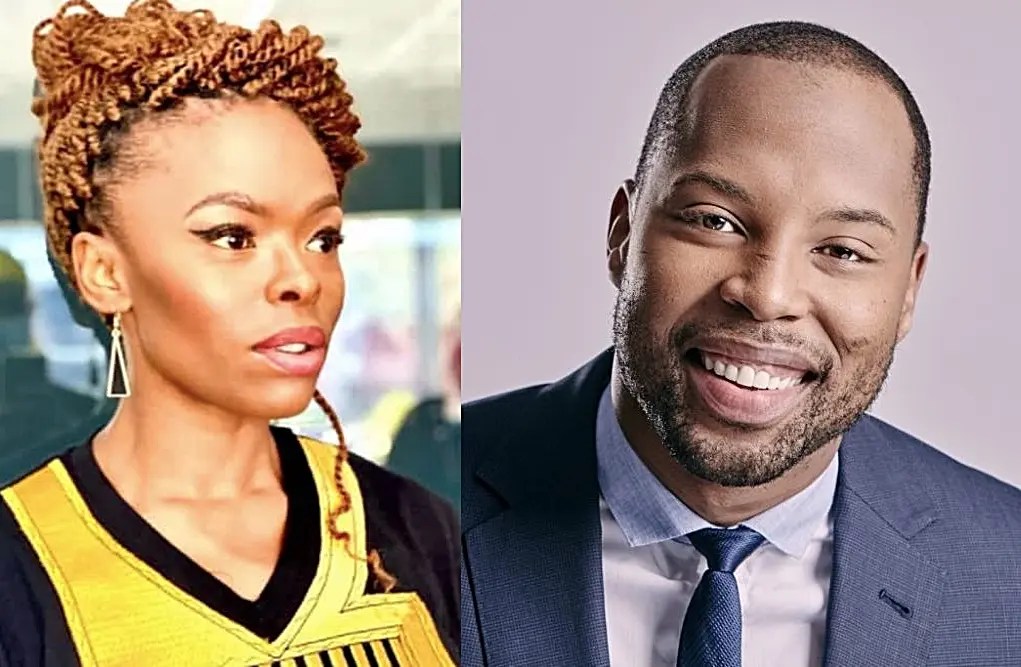 Former radio host Unathi Nkayi has allegedly instructed her legal team to sue Gauteng-based radio station Kaya FM and prominent radio presenter Sizwe Dhlomo after she was dismissed from the station a week ago.
In a video statement released on her Instagram page on Friday, Nkayi confirmed that her lawyers were currently dealing with her dismissal from the radio station following a heated verbal altercation with fellow DJ Sizwe Dhlomo.
The publication has also learnt that another radio presenter from a different station has been embroiled in the legal tussle for allegedly leaking private conversations between Nkayi and herself to Dhlomo.
The conversations, which were in the form of screenshots, were allegedly presented to Kaya FM's human resources department and contained details about Dhlomo being in trouble at the station after Nkayi had reported him for unprofessionalism and arriving late for his show.
"Unathi told the presenter, who's very close to Sizwe, that she'd reported him and he was about to be suspended. Sizwe heard through this said friend that there was a charge against him. He was live on air at the time and you can imagine his shock.
"The friend then sent him conversations between her and Unathi, which were used by Sizwe in his counter-charge [as evidence that she] was gossiping about him to outsiders about work matters." A source close to the situation said:
Those messages were used against Unathi and now she's saying that they've compromised her right to privacy, as the messages were private.
It is not yet clear whether the radio presenter – who cannot be named for legal reasons – has been served yet.
In her statement, Nkayi confirmed that she had resorted to handling the matter through her lawyers.
In her video response to the altercation, Nkayi alleged that the station had prevented her from sharing her side of the story.
"I was specifically told that I couldn't use my platform to share my version of events. The only matter I will address, because it's very important to me, is the theme of gender-based violence that keeps coming up."
However, in a reply through a statement sent to the publication, Kaya FM spokesperson Ian Bredenkamp denied that the station had gagged the star.
"Kaya 959 has noted with concern the unfortunate statement made by Unathi Nkayi in a video posted on social media on November 26 2021, where she claimed to have been silenced by the station.
Kaya 959 recognizes and respects the right to freedom of speech, as provided for by the South African Constitution and, for that reason, will not in any way attempt to restrict it for anyone," stated Bredenkamp.
The station maintained that Nkayi was fully aware of the reasons she had been fired with immediate effect.
"Ms Nkayi is well aware of the contents of the final communication addressed to her by Kaya 959, especially where confidentiality and perpetuating a false narrative are concerned.
"Ms Nkayi is also well aware of the reasons and circumstances that led to the termination of her contract with Kaya 959, the evidence of which has been shared with her for her records," the station said.
In her Instagram video, Nkayi denied that she had accused Dhlomo of gender-based violence, stating that she had not been on good terms with him since he had insulted her live on radio.
She said:
Gender-based violence had nothing to do with the matter.
"I never alleged at any time that Sizwe committed any act of gender-based violence against me. Sizwe knows this. Kaya knows this. But when Sizwe's comments lead to people thinking that I made false accusations against him regarding gender-based violence and neither he nor Kaya 959 do anything to correct the narrative, I'm obviously compelled to speak up," she stated.
In retaliation, Dhlomo shared screenshots that showed the communication leading up to her dismissal.
Here is the altercation. News is 6 mins long, I walked into studio while the news was still on and this is what went down. https://t.co/bRJSGTbgEi

— Sizwe Dhlomo (@SizweDhlomo) November 26, 2021