Katlego Maboe Returns To TV
Katlego Maboe Returns To TV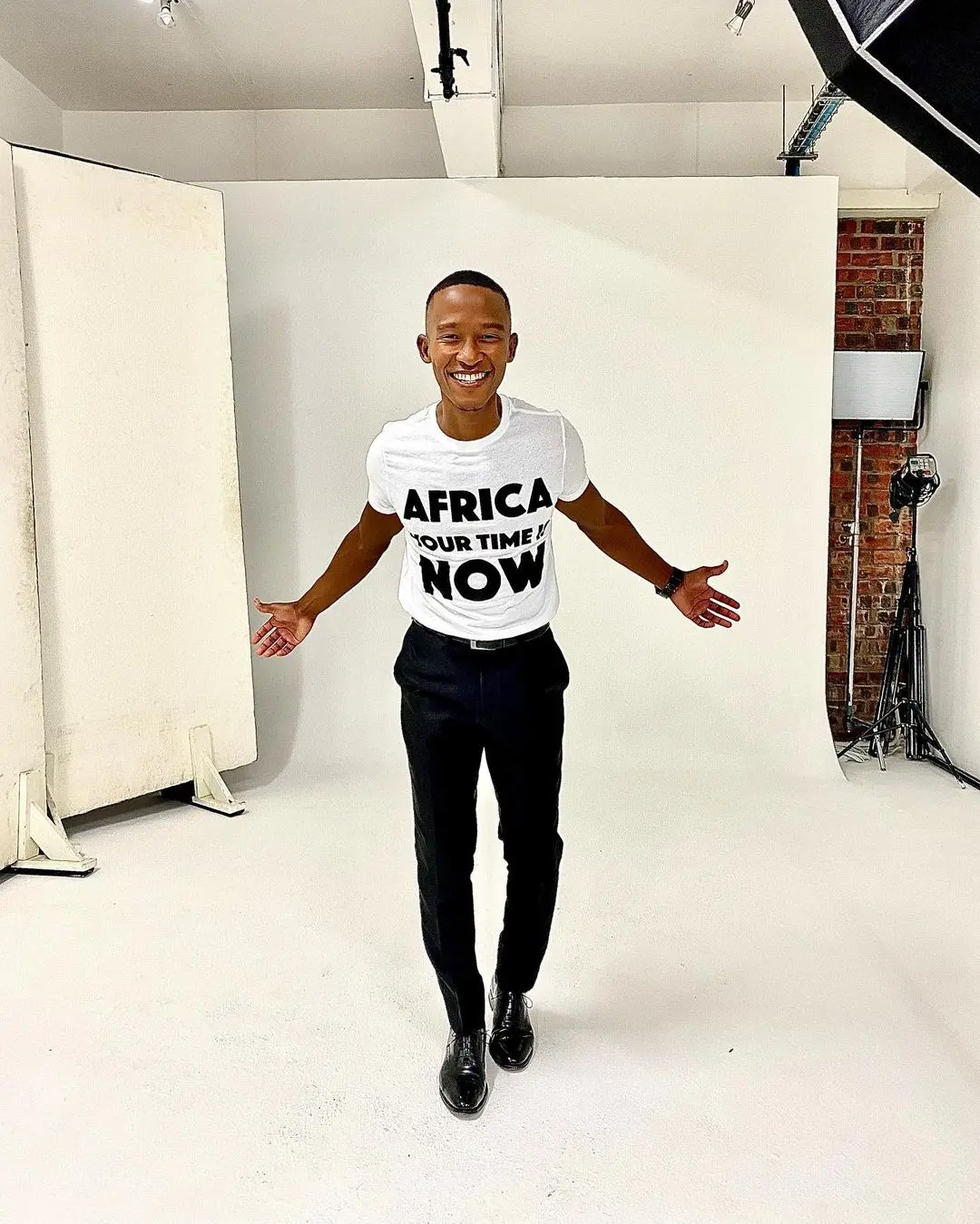 Multi-award-winning television presenter Katlego Maboe is set to make his first return to our small screens and overall entertainment industry following his personal relationship scandals that made headlines, causing him to lose all his gigs two years ago.
In October 2020, the media personality blew up for every wrong reason when a video of him arguing with his then-wife about infidelity issues and cheating on her, allegedly with Nikita Murray in a purple gown circulated. He was further accused by Monique Muller of allegedly being abusive towards her which resulted in him being suspended by the Espresso morning show, losing his "best presenter" nomination from the SAFTA awards, and his contract with Outsurance. But in January, Katlego shared in a statement that his court woes were coming to an end, and fortunately in his favor.
In the statement, it was mentioned that he'd been declared free from guilt by the magistrate's court from his allegations of misconduct made by his ex-wife.
He has since been making a slow but steady comeback on social media, hanging out with his fellow industry mates, attending events, and doing other small projects including co-hosting the upcoming Wellness Plug podcast alongside The Wife's Linda Majola and Dr. Tshidi Gule.
But it was today that his highly anticipated comeback to television was announced and fans' reactions on Twitter have become proof that he is indeed one of the best television presenters like we all know him to be.
He first hinted at his comeback before this major announcement with an Instagram post expressing his joy and excitement for a new chapter. Maboe wrote, "Someone's Dad is walking into a new space and really excited for this next chapter! Grateful for everyone who has opened a door, said a prayer, and helped me to keep believing. May God bless this journey!"
Tropika has teased their new presenter for the new season of the successful Tropika Island of Treasures competition show hinting it to be "a former winner of the competition and a multi-talented entertainer" and of course fans were spot on in guessing Katlego Maboe.
I'm a Tropika Island of Treasure Winner, a multitalented entertainer and your new host. Who am I?

Share your answer using #Tropika & stand a chance to win your share of R20,000. Ts&Cs apply. More clues on @5fm pic.twitter.com/ydr3TpQZlD

— MyTropika (@MyTropika) March 31, 2022
Maboe showed his competitiveness and won the 2018 season of the competition show where he mentioned he would be using the funds won in creating an education policy for his son. This year, he comes back as a presenter and these are some of the reactions from fans and followers on Twitter:
One shared their excitement for Katlego's return, claiming that she believes he is the best television presenter in the country second to Bonang. Another one shared that they would be watching the new season of the competition show solely because of Maboe and added that for this reason alone, it will pull impressive ratings and viewership.
Neither Katlego nor Tropika Island of Treasure has made an official statement about this placement but we are certain that he will do well and cannot wait to see him back doing what he's good at.
This new season is an All Stars season and will feature Tropika Island alumni including Shashi Naidoo, Kelly Khumalo, Maurice Paige, and Nay Maps. It will take place and be filmed in the Seychelles.