Kamo Mphela's performance on Big Brother Mzansi has Mzansi talking
Kamo Mphela's performance on Big Brother Mzansi has Mzansi talking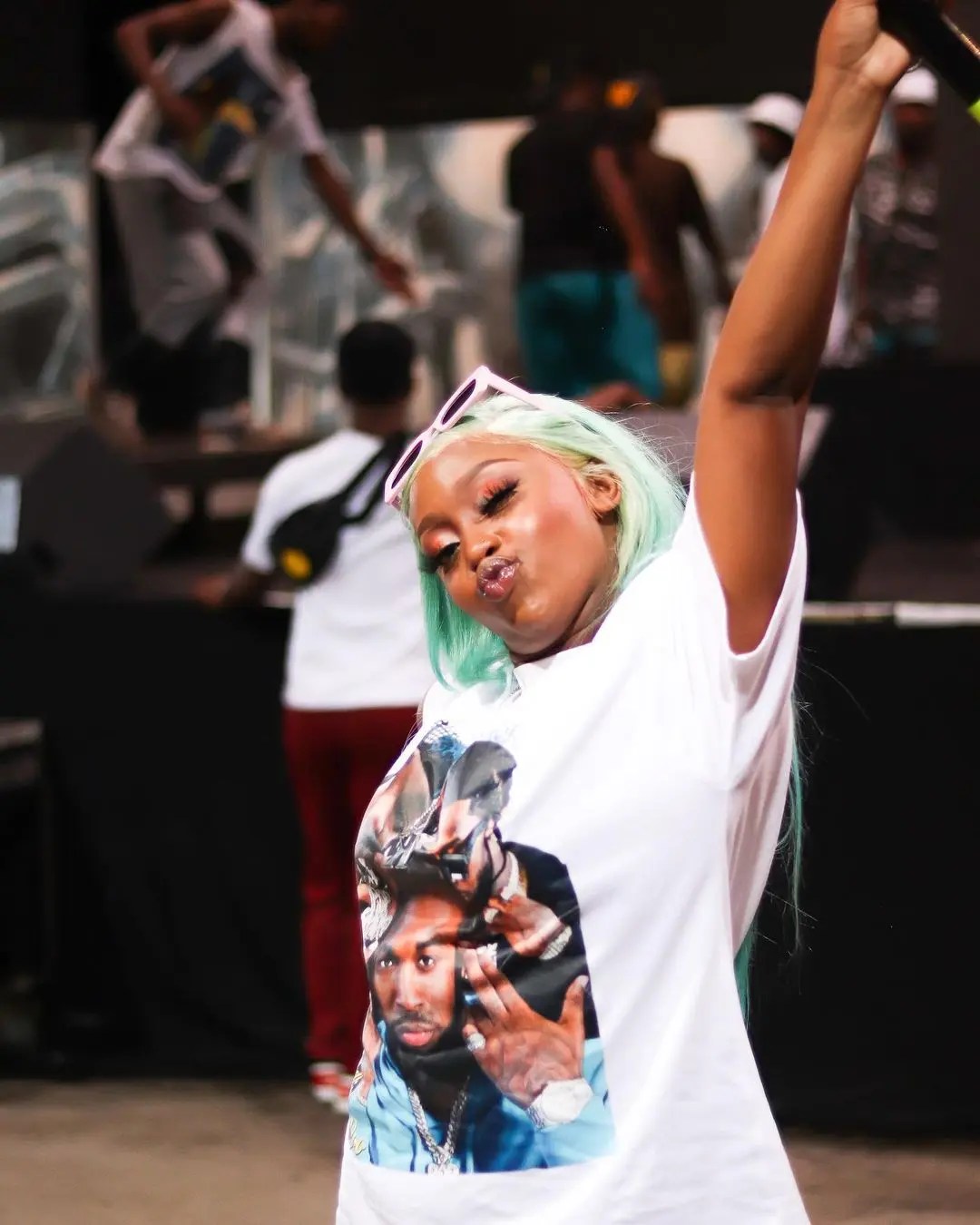 Kamo Mphela's performance on Big Brother Mzansi has social media talking again, and she may just have redeemed herself from the Trigger challenge debacle.
Kamo just performed on the Big Brother Mzansi premier show. There is one obvious thing: her team is working hard to get her out there, and she is a great performer.
She has a score to settle, and she did just that with her performance last night.
She made her naysayers bite their tongues with her electrifying performance of her song called Ghost. Kamo Mphela got backlash for joining the trigger dance challenge. She was body-shamed, and some even went as far as saying she was pregnant.
Kamo suffered the wrath of social media just like many, which affected her personally. Her response to the people who talked this nonsense about her is priceless. Her video was published everywhere, and her dancing techniques have decreased since she gained weight.
Recently she went to her Instagram page to address just how much it affected her, saying.
"I was about to cry, but then I recalled I had worldwide jobs lined up." We're still winning Danko, gains or losses,"
Kamo is one of the people proving how potent and toxic social media can be.
She received support from her followers, who have her words of encouragement. They told her to not worry about those commenters, calling her a beautiful girl who shouldn't let people who are insecure about their bodies intimidate her.
Kamo clearly managed to rise above the situation, but she did say it nearly broke her.
It looks like she has just crushed all of those negative thoughts from her fans and her haters with her performance tonight.
We wish her all the best in the future.