Kamo Mphela gets a special birthday gift from her biggest fan Sbahle Mzizi – Photo
Kamo Mphela gets a special birthday gift from her biggest fan Sbahle Mzizi – Photo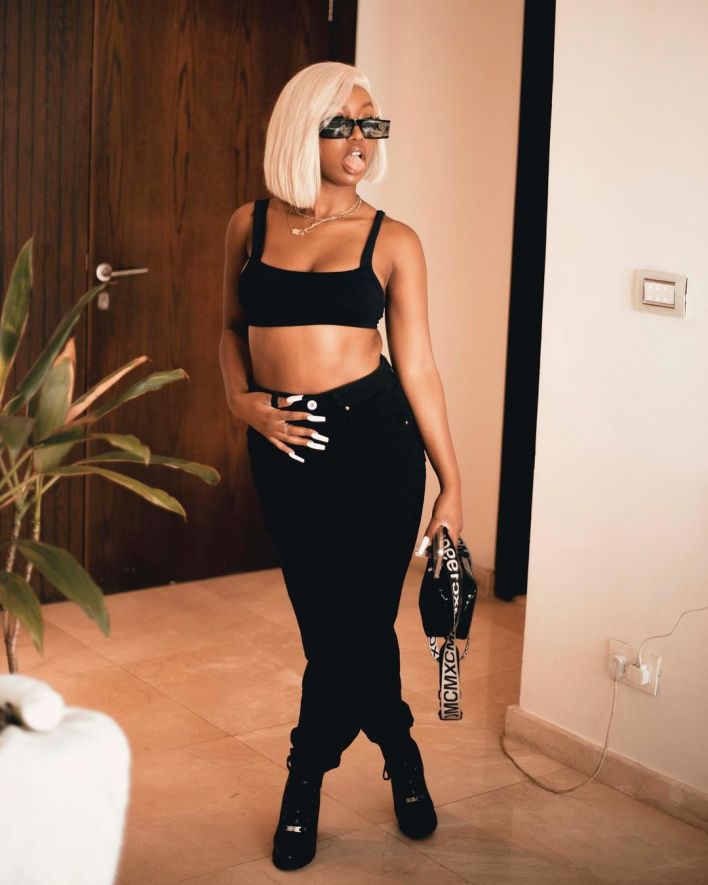 Amapiano superstar Kamo Mphela is celebrating her birthday today and her fans flooded her comments section with sweet birthday messages. Her biggest fan though Sbahle Mzizi did not only send a sweet birthday message but she also will be paying her a virtual visit at her birthday celebration at Zone 6.
Kamo will be celebrating her 22nd birthday today at Zone 6 Venue and some of the hottest acts will be gracing the stage whether for performance or appearance and it will be lit.Kamo Mphela
These include Cassper Nyovest, Kabza De Small, Focalistic, Shasha, Busiswa, Cooper Pabi, Musa Keys and so much more.
Another ZAleb making way to the venue is Ntando Duma but she will not be working, instead, she will simply be there to get her daughter Sbahle Mzizi some footage of her idol rocking the stage and get whatever clips she can for her.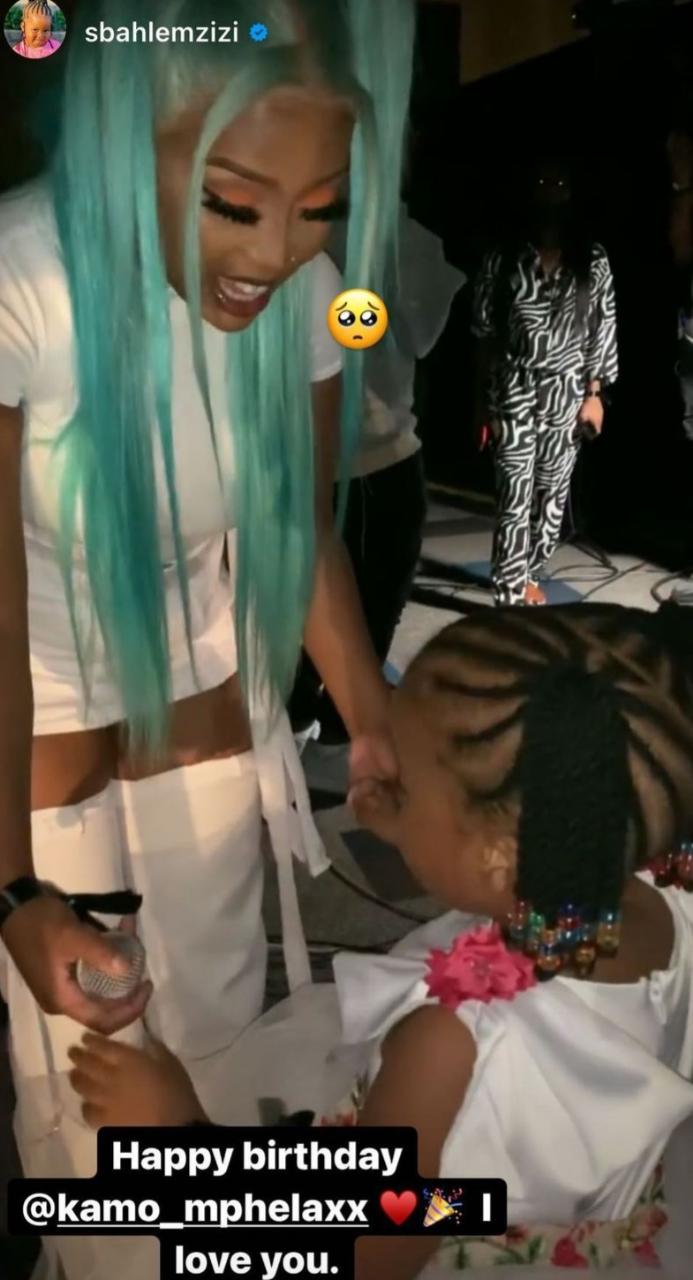 In a hilarious IG post, Ntando said her daughter will be happy that she made this sacrifice for her as she is Kamo's biggest fan. "Tomorrow I will be at Zone 6 Venue. I will be standing in as a representative for Sbahle as she is Kamo Mphela's biggest stan.
"I'll be coming back home later to show her footage I took from the event and I'll definitely be "forced" to give her the 411. She's going to be so happy that I did this for her, zalani ke (give birth.)"
Sbahle also sent a message to her and attached a picture of the both of them saying, "I love you."
Ntando and Sbahle are the cutest and most adored mother and daughter duo on social media right now. Ntando always gets rewarded with praises from people and a stranger even gave her money to spoil Sbahle.
"A guy gave me 1K at Moja Cafe today as a token of appreciation for being a great mother to my daughter, she said. He said watching me effortlessly doing it helped him a lot with raising his own kids. He said A LOT and my heart is so, so warm," Ntando tweeted.
"Did I not start weeping at a groove! Yho! Bab' MndebeleIf you see this tweet just know that you've given me even more courage and strength to continue doing this ngokuy'khandla nango Thando (with love and dedication). I actually have no words Kodwa izandla zidlula ikhanda Ngiyabonga (I am amazed thank you)," she wrote.
She then shared a screenshot of the man telling her to buy Sbahle breakfast with that R1000, "Well.. He actually said I should buy Sbahle breakfast, akusiyona eyam (it is not mine.)"
Ntando Duma recently made headlines for lying about being on a date with Wizkid. Ntando was on the train which transported some of the ZAlebs on a trip with the Friends Of Amstel trip to Kimberly Hole. She shared a picture and said it was taken by Wizkid.
A blogger said Ntando had dinner with Wizkid but was quickly called out on his lie. Ntando too laughed at the blogger.