KAIZER CHIEFS LEGEND REBURIED AFTER BEING BURIED ON TOP OF ANOTHER GRAVE
KAIZER CHIEFS LEGEND REBURIED AFTER BEING BURIED ON TOP OF ANOTHER GRAVE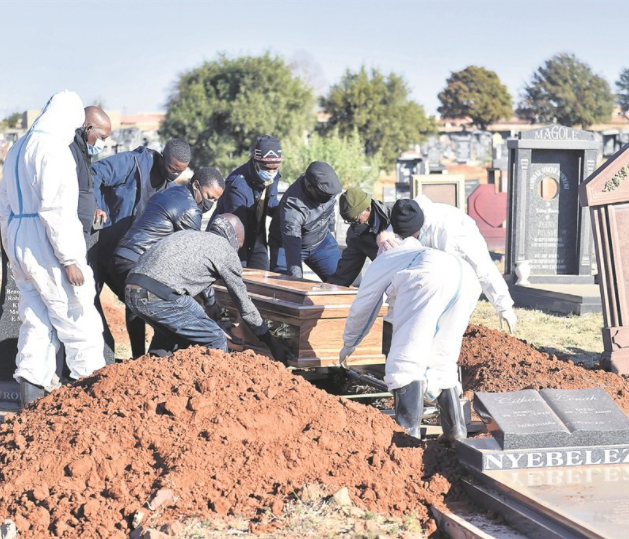 A grave mistake has finally been corrected.
At last, the long journey to closure and a final resting place has come to an end.
The body of Moffat Mofoka was exhumed and buried in its rightful grave.
On Tuesday the family of Kaizer Chiefs legend Moffat Mofoka witnessed the exhumation of his body, which was mistakenly buried on top of Hope Mokate in 2006.
Mokate was buried in 2001 at the Roodepoort Cemetery, near Dobsonville in Soweto. This last step was crucial for both families, but it also opened old wounds as family members struggled to hold back their tears.
Dibenyane Mofoka, Moffat's uncle, told Daily Sun: "We're happy. We realised there was a mistake when we buried him before, but now it's been corrected.
He said they wouldn't have known about the problem if the Mokate family hadn't discovered the mistake.
"We're happy that we now took him and buried him in his father's grave," he said.
They felt the pain again because burying someone for the second time was very unpleasant.
"It opens up the wounds of the people who were hurt the first time," he said
We trust that he's now resting, now that he's been buried on top of his father."
Hope's sister, Tsholofelo Mokate, said the completion of this process had brought relief to the family.
"I feel relieved that my brother will rest in peace," she said.
She said the family will come and do whatever rituals they have to do.
She said they wanted to erect a tombstone but were advised to wait a year because the soil was still soft.
Reggy Moloi, City Park's cemetery manager, said: "We've corrected the mistake at the cost of the city. We don't ask anything from the families except for an affidavit to show that the families are aware of what has happened."