Kairo Forbes shows off impressive but tough workouts – Video
Kairo Forbes shows off impressive but tough workouts – Video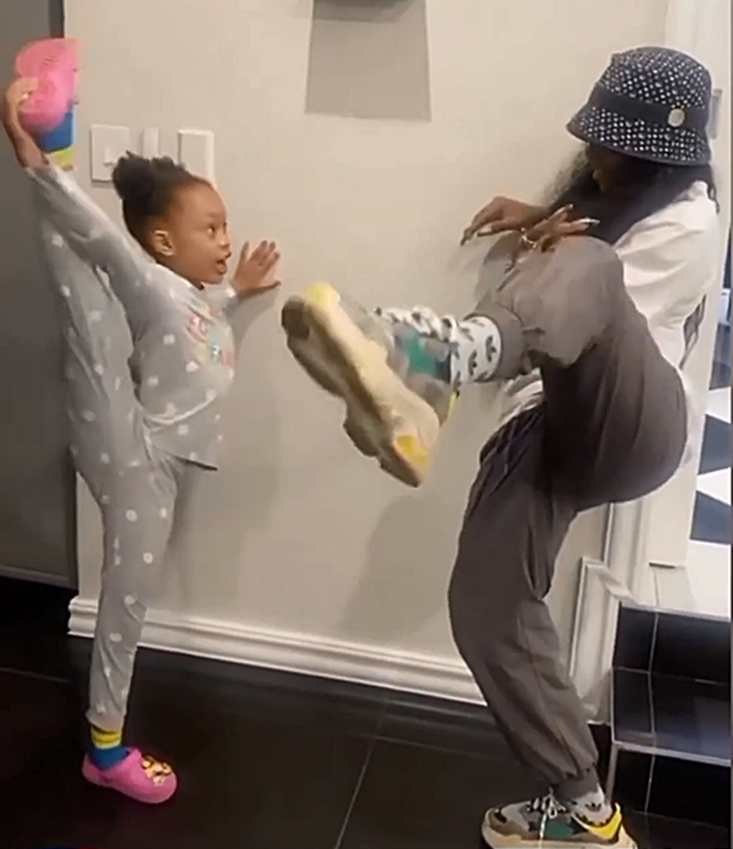 Late Mzansi rapper, AKA's daughter Kairo Forbes' workouts proved too challenging for her mother DJ Zinhle who failed them.
Kairo Forbes has been showing a wide array of talent over the past few months. She's impressed fans with her dancing, piano playing, cooking, and singing skills.
This time, she left her mother unable to flex her legs to do what she had been showing her. DJ Zinhle showed that she was still flexible enough as she managed to replicate Kairo's easier workouts.
After that, she went on to take her leg and made it straight up in the air – and DJ Zinhle failed to replicate.
The cameraman laughed at DJ Zinhle, and many fans assumed it was Murdah Bongz.
After watching Kairo Forbes and DJ Zinhle's workouts, fans noticed Kairo's flexibility and praised her.
Some fans found comedy in how DJ Zinhle failed to replicate Kairo's workouts.
Watch:
Here are some of the comments from Instagram:
"Mummy you did it.. Have courage please I love you both ❤️❤️"
"My daughter just tells me Mom you're old it's ok to do it like that"
"So the Era hat doesn't fall off even when up side down "