Kabza De Small introduces her fiancée – Photos
Kabza De Small introduces her fiancée – Photos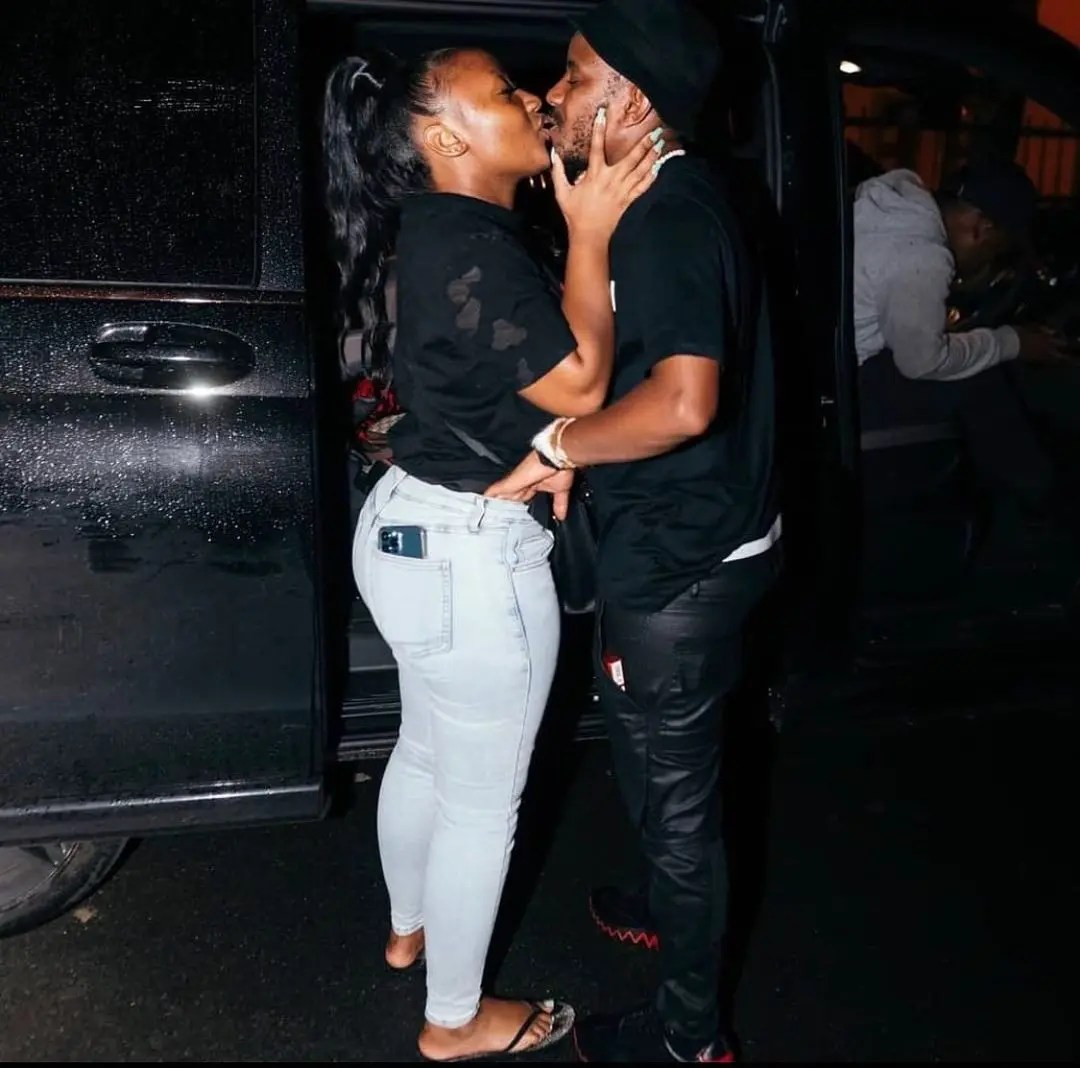 Kabza De Small was spotted kissing his lover, and people are quite glued to the scene, as the musician is known to be secretive about his love life.
In 2021, it was rumored that the DJ has paid his girlfriend's lobola and a wedding ceremony was going to happen.
While fans await the ceremony, a photo of the lovers kissing went viral on social media.
Photos of Kabza's fiancée have gone viral on social media, as some persons are curious about her looks.
Kabza De Small introduces his girlfriend. pic.twitter.com/WFvKP6cheA

— Musa Khawula (@khawula_musa) January 3, 2022
Kabza De Small introduces his girlfriend. pic.twitter.com/WFvKP6cheA

— Musa Khawula (@khawula_musa) January 3, 2022
Thats what iv been thinking by just looking at his face i saw a loving husband of many years pic.twitter.com/DLPfY7vxkN

— Mbulelo 👀 (@MrGigante2) January 3, 2022
What a lucky woman. One day she will inherit all those cars, houses and 1 million rands. pic.twitter.com/7BH3q2Iu8v

— Swart (@Swart47321327) January 3, 2022
I thought he got married somewhere around 2021?? pic.twitter.com/vQ7R43RKXD

— Pastor's Kid 🌸 (@prujaive48) January 3, 2022