K Naomi snubs ex-best friend Tshepi Vundla from her wedding
K Naomi snubs ex-best friend Tshepi Vundla from her wedding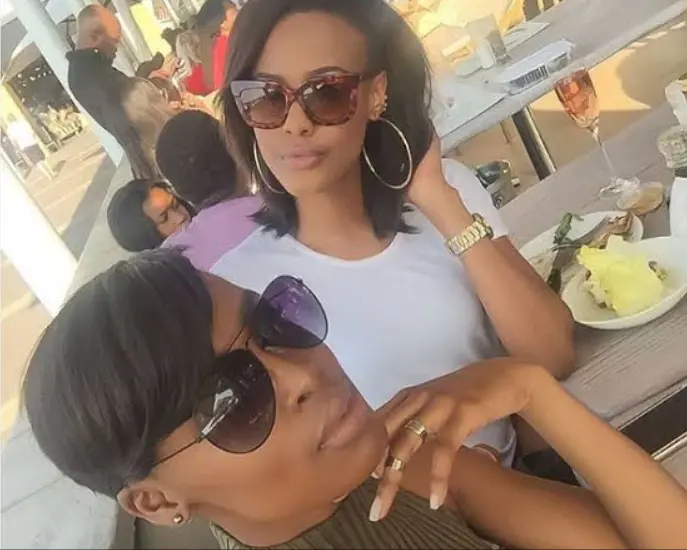 Former best friend to K Naomi Phakathi, Tshepi Vundla snubbed her from hr recent wedding ceremony.
Recall that a few years ago, K. Naomi and Tshepi Vundla used to be best friends, until cheating scandal allegedly separated them from each other.
According to an accurate blogger, M.M, revealed that Vundla cheated on her friend, K. Naomi by sleeping with her man, JR.
Why Tshepi didn't attend K. Naomi and Tshepo's wedding ceremony on Sunday hasn't been ascertained at the time of filing the report.
K Naomi nubs ex-best friend Tshepi Vundla of wedding invitation.

A couple of years back K Naomi dated JR and was friends with Tshepi.

Tshepi secretly hook up with JR because of K Naomi's busy schedule and Tshepi fell pregnant with JR's child and kept it a secret. allegedly, pic.twitter.com/8tuRZsYtlm

— Musa Khawula (@MusaKhawula) March 22, 2022