Jub Jub Throws Shade At Kelly Khumalo Following Pregnancy Reveal?
Jub Jub Throws Shade At Kelly Khumalo Following Pregnancy Reveal?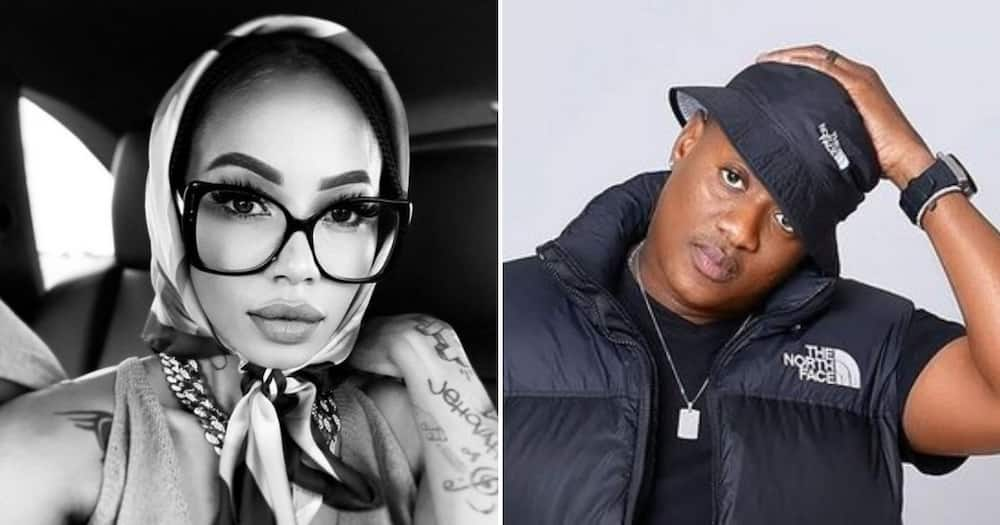 TV host Jub Jub, continues to press his estranged baby mama Kelly Khumalo's buttons, as he has seemingly taken a jab at her again.
Read More: Kelly Khumalo Confirms Pregnancy With New Pic
Kelly finally decided to let the cat out of the bag last week, after debuting her baby bump on social media. This was after rumours that she is expecting.
In an Instagram post, Jub Jub shared a post that raised eyebrows and his fans questioned its timing. The Uyajola 9/9 host wrote, "I wonder how many pregnancies will come out this December."
His fans took to the comments section to drag him for allegedly throwing shade at Kelly Khumalo who is expecting. Others said he is still obsessed with Kelly even though they are no longer together.
locos_matlala "O ra Kelly wena…we see you."
isa160882 "Unedrama wena… Shade much."
u_ntokie "Ucalile ufuna ukukhipha amanye amapublic apology neh😂😂😂."
Was this a subtle shade directed at Kelly? It is no secret that Kelly and Jub Jub are not each other's favorites.
For the longest time, they have been at loggerheads over their son Christian. Things escalated over the years and their battle has been made public through her reality show Life With Kelly.
In one of the episodes, Kelly called him out for being a deadbeat dad. Kelly was angered by Jub Jub's post on Valentine's Day, where he wished her a Happy Mother's Day. The post read, "Despite our differences I would like to wish the woman who carried and brought my son into this world a Happy Mother's Day."
Instead of acknowledging it or even reacting Kelly said, "Christian's father who has done me so dirty, God has blessed me to not even bump into him. Everyone is wishing every mother in the world and then boom! Christian's father."
"I know a man who wants a relationship with his child when I see one. I will never stand in the way of that. However, don't disrespect me," she continued.
She even spoke about her baby daddies and compared them, "As far as my firstborn is concerned, I am willing to go to court with Molemo. That's proving to me that he wants to be a father, that's proving to me that he wants to be with his son and I haven't seen that," she said.