Jub Jub Breaks Silence as Ex-Girlfriend Amanda du-Pont Sends Him Back Behind Bars for Good
Jub Jub Breaks Silence as Ex-Girlfriend Amanda du-Pont Sends Him Back Behind Bars for Good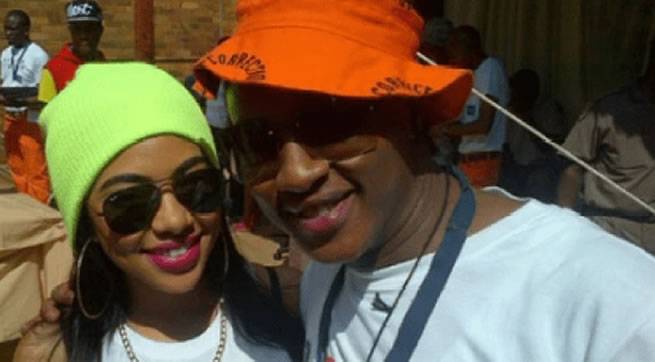 Hip-hop musician Molemo Maarohanye, popularly known as Jub Jub, has strongly denied the allegations made against him, dismissing them as false. He has submitted a statement to the police ahead of his trial in November, where he maintains his innocence.
The accusations were made by his ex-girlfriend Amanda du-Pont, a former Muvhango actress, nearly two decades after the incidents allegedly occurred. Maarohanye claims that the allegations are malicious and an attempt to frame him for a crime he did not commit.
Former Muvhango actress Amanda du-Pont has accused her ex-boyfriend, Jub Jub, of engaging in abusive behavior during their relationship almost two decades ago. In a statement she submitted to the police, du-Pont alleges that Jub Jub subjected her to physical violence, including choking and suffocating her until she lost consciousness. These allegations have led to a case being opened against Jub Jub, and they are set to face trial in the Johannesburg magistrate's court in November.
According to the detective investigating the case, Maarohanye and du-Pont met in 2006 through a mutual friend. They entered into a relationship and eventually moved in together. The relationship progressed, with the couple even visiting du-Pont's parents in Swaziland on two occasions, as Maarohanye had plans to marry her.
However, their relationship ended when du-Pont discovered Maarohanye's infidelity with afro-pop singer Kelly Khumalo. Du-Pont left a note and a newspaper article exposing the cheating when she moved out of their shared residence.
Jub Jub claims that du-Pont's accusations emerged after he made remarks about their relationship on a popular podcast. He acknowledges apologizing for his comments but believes that they do not justify her false accusations.
The rapper maintains that if du-Pont had experienced any wrongdoing, she would have reported it earlier instead of waiting until the podcast incident. He points out that du-Pont had several opportunities over the years to voice her concerns but never accused him of any misconduct, even when he cheated on her.
Maarohanye also mentions that du-Pont visited him in jail along with DJ Sbu, and they took a picture together. He suggests that her marriage may have been affected by their past relationship and his remarks on the podcast.
In his statement, Maarohanye emphasizes his innocence and questions the timing and motives behind du-Pont's accusations. He believes that her claims are baseless and has denied any involvement in the alleged incidents.