Jay Jody opens up on his current relationship with Tkay
Jay Jody opens up on his current relationship with Tkay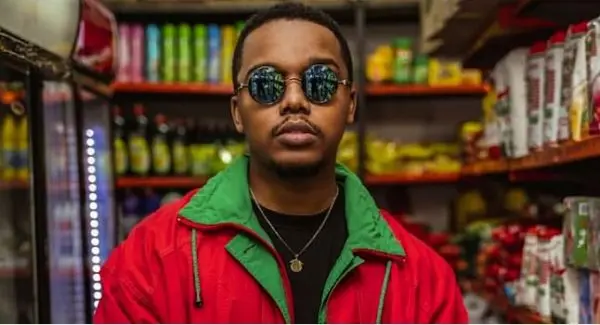 Jay Jody has recently opened up on his Benchmarq's split & their current working relationship.
In his interview with Slikour, the rapper was asked about what happened to the group and he made it known that the legacy of Benchmarq is still alive and Tkay is still his brother.
"Benchmarq will forever be alive man, I say we are like the outcast of SA just that the game slept, but it's all good man," said Jay Jody.
Jay Jody further made it clear that his relationship with Tkay is still very tight and they are not friends but brothers.
"What we contributed as Benchmarq is still very much alive, that's my brother, he's not my friend, he's not my associate, that's my brother."
He added by stating how Tkay is contributing to his music behind the scenes and how he contributed to the creation of Revenge Club Records. "Blood couldn't make us any closer so it's still out there, right now he's focusing more on his engineering skills you know, so everything that hears from Heaven Can Wait, TBT, its Tkay, he's out there killing it with the mixing putting for production that's him."
Wassup OnLifers, You requested and we listened. Peep our sit down with @OriginalJayJody but before that, 'What do you think happened to @B3nchMarQ?'

Peep full interview via the link: https://t.co/AKqu9q5sLY pic.twitter.com/OncmXSwV3E

— SLIKOUR ONLIFE (@slikouron) November 3, 2022
"We are still a family and he's also like a founder of our record label (Revenge Club Records) that's me, Reece and him, so that's Revenge Club Records. We still business partners, we still like brothers, we not like even hommies no more, we brothers," he said.