Jacob Zuma discharged from hospital, back in Nkandla ahead of long weekend
Jacob Zuma discharged from hospital, back in Nkandla ahead of long weekend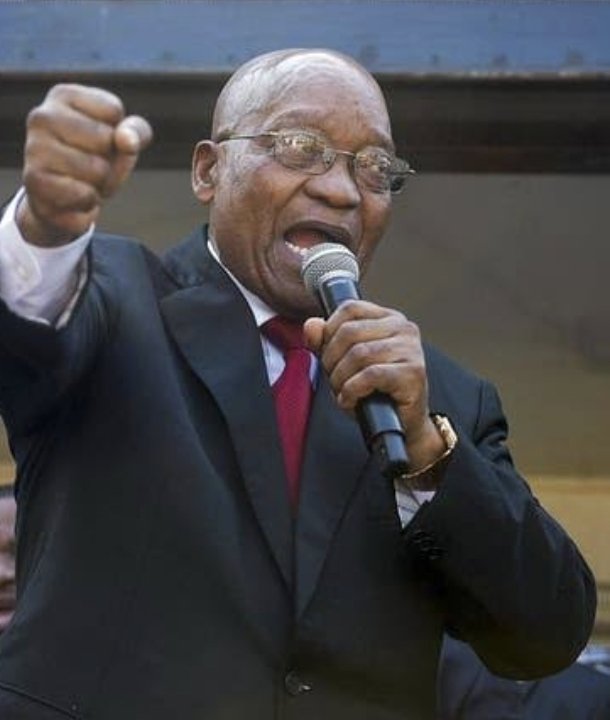 Former president Jacob Zuma has returned to his Nkandla homestead in KwaZulu-Natal after being discharged from a Johannesburg hospital on Wednesday, a local publication has reported.
Zuma was initially hospitalized in August for medical observation over an undisclosed illness.
The Jacob G Zuma Foundation previously said the details of Zuma's release from the hospital would be kept under wraps due to security reasons.
"Due to a frenzy of media enquiries, the foundation wishes to advise that due to security reasons, the discharge of [former] president Zuma from the hospital will not be announced. At the right time, subject to correctional services conditions, further announcements will be made," the foundation said in a tweet.
Zuma's release comes after he was controversially granted medical parole earlier this month, after undergoing surgery at a military hospital.
The Department of Correctional Services said at the time that Zuma's medical parole placement meant he would complete the remainder of his sentence "in the system of community corrections", whereby he must comply with a specific set of conditions and would be subjected to supervision until his sentence expired.
The former president was sentenced to 15 months in prison by the Constitutional Court (ConCourt) in June for refusing to abide by its order that he appear and answer questions before the Commission of Inquiry into Allegations of State Capture.
He was incarcerated for less than 60 days at the Estcourt Correctional Centre in KwaZulu-Natal.
The 79-year-old's parole was granted by National Commissioner of Correctional Services Arthur Fraser, who admitted during an interview with the SABC that he had overridden the Medical Parole Advisory Board's decision not to free Zuma from jail.
Fraser's decision is currently facing a legal challenge from multiple parties.
Special plea
On Wednesday, the Pietermaritzburg High Court reserved judgment in Zuma's special-plea application.
The court heard arguments on why National Prosecuting Authority (NPA) lead prosecutor, Billy Downer, should be removed from the case.
Zuma's recusal application was heard in his absence, with the spotlight on his health.
This after the NPA's medical team stated the former president was "medically fit" to stand trial.
Judge Piet Koen reserved judgment in the matter after hearing a day of arguments between Zuma's counsel – advocate Dali Mpofu and advocate Thabani Masuku – as well as advocate Wim Trengove, for the state.
The judgment will be delivered on 26 October.
Rescission
Zuma suffered a legal defeat after the ConCourt ruled in favour of the State Capture Commission in his rescission application.
Justice Sisi Khampepe delivered the judgment last Friday after the ConCourt's full bench deliberated on the outcome during the past two months.
In a majority judgment, the apex court upheld its previous ruling, dismissing Zuma's application with costs – including the cost of two counsel.