Its over for Public protector Busisiwe Mkhwebane who lied to protect Jacob Zuma
Its over for Public protector Busisiwe Mkhwebane who lied to protect Jacob Zuma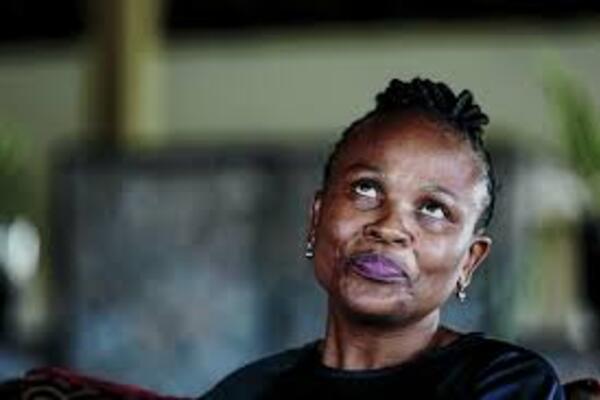 Public protector Busisiwe Mkhwebane on Thursday stepped into the dock of the Pretoria regional court.
Dressed in a red suit, she seemed oblivious to the media contingent around her and casually engaged in conversation with her lawyer, Dali Mpofu.
The case was swiftly postponed to March 25.
The National Prosecuting Authority (NPA) asked for the postponement for "the management and resolution of pre-trial issues".
Mkhwebane faces three counts of perjury charges after the NPA accused her of lying to the court – in the review application of her Absa/Bankorp report – about her meetings with former president Jacob Zuma.
The NPA says Mkhwebane intentionally and unlawfully lied in her affidavit to the North Gauteng High Court when she:
Declared that she only had one meeting with Zuma on April 25 2017 when she knew this was not true.

Declared in her affidavit to the Constitutional Court on April 26 2018 that she had a second meeting with Zuma on June 7 to clarify his response to her provisional report when she knows this was not true.

Declared to the Constitutional Court on June 5 2018 that she did not discuss her final Absa/Bankorp report with Zuma when they met on June 7 2018 when she knew this was not true.
The case follows the findings of the Constitutional Court in her case against the SA Reserve Bank where she argued for personal costs estimated to be R900,000.
The Constitutional Court found that Mkhwebane had "put forward a number of falsehoods" in her 2017 Absa-Bankorp report which found that Absa must repay R1.1bn to the SA Reserve Bank for the "lifeboat" lending agreement between SA Reserve Bank and the then Bankorp that was taken over by Absa.
Head of Accountability Now, Paul Hoffman, in 2019 laid criminal charges against Mkhwebane on the backdrop of the Constitutional Court judgment, which also found Mkhwebane may have been biased in her investigation and did not understand her constitutional duty to be impartial.
The NPA spokesperson, Sipho Ngwema, said the NPA was done with its investigations and that the state was ready for trial.
Mkhwebane's appearance in court comes just days after being granted an 11-week sabbatical "to get some rest".
She was granted the sabbatical by the speaker of parliament, Thandi Modise, on condition that she'll avail herself for the parliamentary inquiry into her fitness to hold office. The inquiry, brought by the opposition DA, involves a number of investigations, including the Absa/Reserve Bank matter.