It will end in tears: DJ Zinhle under fire for marrying a younger man
It will end in tears: DJ Zinhle under fire for marrying a younger man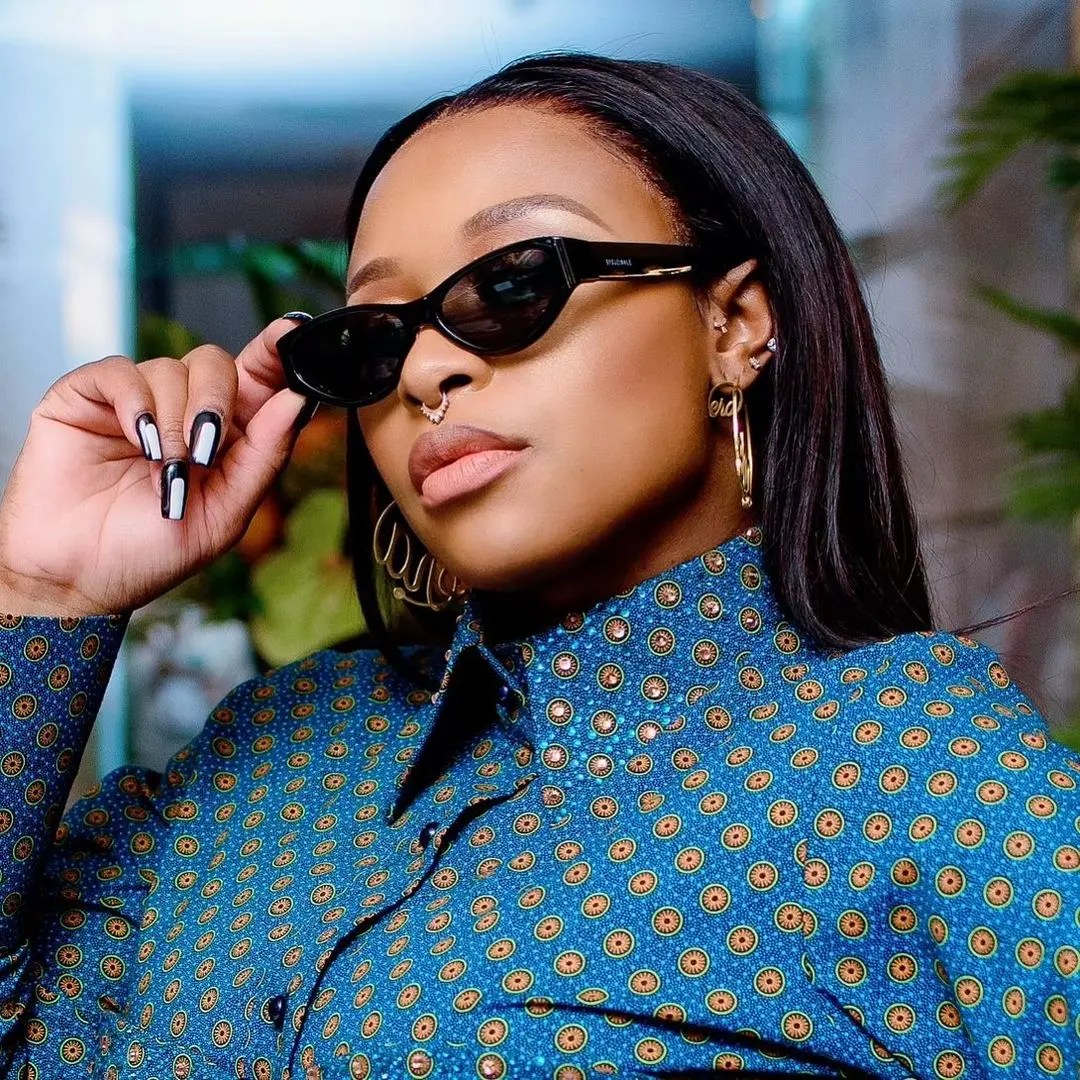 Africa's number 1 female DJ, DJ Zinhle is being called out for being bossy to her man as well as her circle of friends. This comes after a tweep took to Twitter to name and shame the popular DJ for also dating a younger man while claiming that her marriage to Murdah Bongz won't last.
Two days ago DJ Zinhle was praised for being a role model. However, things have taken a different turn while she is being labelled as bossy to her man, Murdah Bongz. The tweep taken to Twitter to frown upon at DJ Zinhle for being married to a much younger man than her.
The tweep continued to claim that DJ Zinhle and Murdah Bongz marriage will not last for long, while inserting that DJ Zinhle give 'bad vibes' as a person.
"DJ Zinhle is very bosy to her man and to her friends, she always wants to be the one. Even this marriage won't even last old woman doing young boys and she's got bad vibes" wrote Princes
Evidently, other tweeps were not jumping for joy while DJ Zinhle was being dissected and her relationship and marriage being scrutinized. DJ Zinhle's fans did not mince their words to her defense while calling the troll out for seeking attention at DJ Zinhle's expense.
The girl is doing just fine ,she is married, loved but mostly her business is booming. Also remember if they didn't love her she wouldn't be having so loving friends around her..The love her for who she is Babes relax 🙄

— Sbabatso@Njoms (@SbabatsoNjoms1) October 12, 2022
I practice this and find that it works for me. If I am going to point out something negative about someone or something, I also have to find one positive thing to say within that sentence. I checked your statement and found it wanting. In fact, the message is just gloomy!

— Margaret Ndawonde (@Marge302) October 12, 2022
Some people are miserable in their own lives than want to rub it to others awume kancane please! pic.twitter.com/lEbyGuczLy

— NONTOBEKO☕☕ (@NONTOBEKOMZOBE2) October 12, 2022
Known for her clap backs and defending herself on Twitter, DJ Zinhle did not dignify being called bossy and controlling with a response.