It ended in tears for Amanda Black as boyfriend of 3 years dumps her
It ended in tears for Amanda Black as boyfriend of 3 years dumps her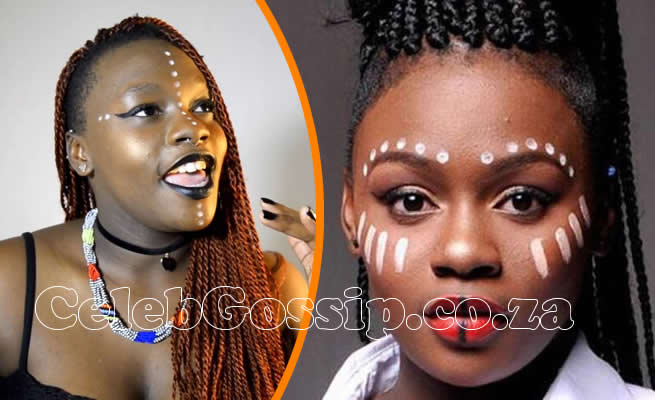 Vulnerability, honesty, and break-ups are the theme of Amanda Black's next album, titled Mnyama, she has now found her voice again and says she can never be silenced.
"I can't wait for people to hear this side of me because it's gentle, it speaks of a time where I was vulnerable and allowing myself to be honest," she said.
Following her Album Power from 2019, Amanda says that it represented her going through a battle and now, with this with album, she's reflecting on it.
"You don't talk about how you become OK and how you went through it, and this is what this album is about … I ignored my emotional, psychological because I was in the battle … and I neglected me."
A week before the president announced the 21-day lockdown in March last year, Amanda went through a tough break-up after a three-year romantic relationship and decided to travel back home to contemplate.
"I went through a break-up, and all my plans were in the trash. I kind of just shut down and I remember that there were so many things happening all at once … I went through a mental block for two-to-three months, and I was at home … it made me reconnect with myself.
"Going through the break-up within the lockdown, I was actually seeing what had actually happened, I had time to think about it and ask myself questions. I couldn't really run away from myself any more, there was nothing to distract me … Even being home, it reminded me of myself."
The singer admits that having some time away to introspect had her lamenting and interrogating her feelings about her past.
"All the other things like my battle with my previous record label, everything that I never dealt with, even in my personal life while growing up … and I'm still in the process of making those real," she says.
"I remember I was not able to express to people in the house that I don't feel like getting up from bed, and not being able to give that a name, I just went through this darkness that I couldn't explain."
Now that she has found her voice again, Amanda says she's not bothered by Twitter critics saying she should refrain from engaging in politics and stick to making music.
"I feel that with this journey and just relating to the album … I felt an awakening, I think I reminded myself of who I am … ever since I started waking up understanding my blackness and my place in the world … It started then opening my voice again. It shows on social media now.
"I've realised my need to talk, I've realised my power to talk. I only attributed it to the music for a while and allowed people to tell me that it's only in the music. Now, as I am unfolding, I'm finding my voice to speak for people who can't speak for themselves, to speak out about things that are affecting me. I am black and I am a citizen in SA, that on its own is something to speak out on … It's because right now I have found me again, I found my voice again and I am here to use it," she concluded.