Isibaya actress Zinhle Mabena who was arrested for attempted murder speaks out
Isibaya actress Zinhle Mabena who was arrested for attempted murder speaks out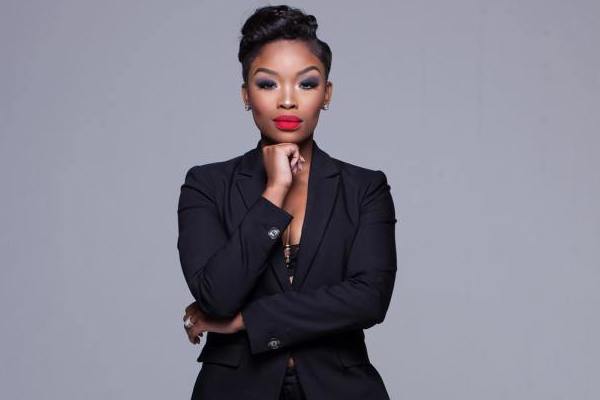 Isibaya actress Zinhle Mabena was freed from jail yesterday after a day of high drama in which she spent a night behind bars for alleged conspiracy to murder her estranged husband Robert Ngwenya.
Mabena was arrested on Tuesday morning and detained at Olievenhoutbosch police station in Centurion, Tshwane. She was released yesterday after her case could not be put on the court roll due to insufficient evidence and a need for more investigation.
Her arrest came after a shooting incident on January 28 that led to the death of Ngwenya's bodyguard.
According to the Sunday World newspaper a CCTV camera footage taken at a Centurion petrol station showed assailants using AK47s shoot at Ngwenya and his bodyguards while filling up fuel on that day. Ngwenya was unharmed but one of his bodyguards was killed.
National Prosecuting Authority (NPA) spokesperson Lumka Mahanjana told Sowetan yesterday that the court decided that more investigation was needed before Mabena's case could be put on the roll.
"The docket was brought to court [and] the matter was not enrolled due to insufficient evidence and [need for] further investigations," said Mahanjana.
Mabena's lawyer Joshua Lazarus however said the arrest was "an orchestrated scheme to intimidate" his client.
"I act on behalf of Zinhle and confirm that she was unlawfully taken into custody yesterday but [she] is now a free woman after the NPA declined to place the matter on the roll, because of the preposterous nature of the allegations against our client," Lazarus said.
"We can also confirm that nothing plausible was provided to the authorities to link our client to any crime including but not limited to murder or attempted murder or any conspiracy of sorts.
"All these mischievous allegations ironically come from her husband who she has recently filed a divorce against, and against whom our client has obtained an interim protection order."
In a written response after her release yesterday, Mabena echoed her lawyer's words.
"I cannot begin to explain how traumatic last night was for me to spend a night in police detention only because of a husband that will stop at nothing to see me suffer," Mabena said.
"And this is only because I have taken a stand to say enough is enough, from an abusive relationship I was in, and to stop the cycle.
"This is only the beginning of my fight back against gender-based violence, something that I do not wish on anyone, and l know l speak for many who continue to suffer in silence. I am ready to roll up my sleeves and fight.
"I thank my family, close friends and my legal team for their unmatched support and faith in my innocence, despite the utter lies that are being spread against me at the behest of my estranged husband."
Ngwenya asked for more time to respond on the abused claims so that he can give comprehensive respose on the matter.
Police spokesperson Captain Kay Makhubele refused to comment when asked if police had acted unlawfully in arresting Mabena.