Is Pearl Thusi Going To Break Mr. SMEG's Heart?
Is Pearl Thusi Going To Break Mr. SMEG's Heart?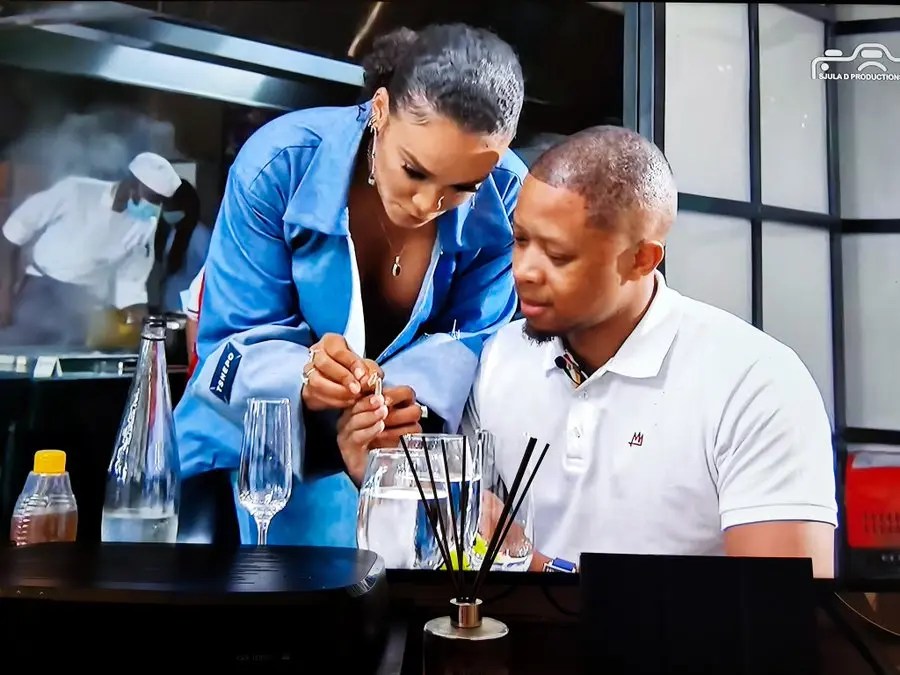 With the National Date having passed, fans anticipate a brewing romance between Pearl Thusi and her date Mr. SMEG AKA Michael Bucwa. They had such a good time together that they promised to take each other out for Valentine's Day, but Pearl worried fans when she hinted at having some pretty bad news.
Pearl Thusi agreed to be Michael Bucwa's date for Valentine's Day and we cannot wait to see what they come up with in terms of outfits and just their overall chemistry which will be for our entertainment.
The actress worried her fans a little when she hinted at having bad news. Obviously the first thing on everyone's minds was that the news has something to do with Michael.
Pearl did not say what her bad news is yet but was left amused by the comments of fans speculating what the news could be.
The comments 😅😅😅😅😅😅😭😭😭😭😭

— Pearl Thusi (@PearlThusi) February 8, 2022
Here are some of the comments which had Pearl rolling on the floor:
The bad news is the valentine's date will be held at Daruma again… And Oskido wanna be there too. pic.twitter.com/0y6zZWhDFN

— ChrisExcel (@ChrisExcel102) February 8, 2022
Mr Smeg yi 2min noedle? pic.twitter.com/3tTykpCNWm

— Jan Van Potgieter 🇿🇦 (@JanVanPotgieter) February 8, 2022
Pearl I hope the second date is not cancelled, Our fans have been waiting with anticipation for the second date to happen, if it is cancelled I'll scream really.

— Collen (@Collen_KM) February 8, 2022
Whatever Pearl's bad news is we surely hope it has nothing to do with Michael as they would make a very cute couple. He seems extremely happy to have her in his corner and occasionally gushes over her. It is a cute sight to see.
Before the date, Pearl was accused of trying to use SMEG to promote her friend's businesses. Firstly, Mercedes SA offered to chauffer the two of them to their date. Afterwards brands such as Bathu and Drip offered to dress the two of them, Thabooty's offered to give Pearl a bra, Boulevard, Billiato and Black Rose Gin chipped in as well, and on top of that they were styled by Era By DJ Zinhle.
All the mentioned brands belong to Pearl's friends such as bestie DJ Zinhle, Cassper Nyovest and Thando Thabethe.
Pearl Thusi is beautiful 🤍 pic.twitter.com/OJpF0LTvb2

— Mr Smeg (@MichaelBucwa) February 8, 2022
Pearl and Michael have been close since their date and that left room for speculation that they are dating. Speaking to City Press he denied dating Pearl. "I started interacting with Pearl Thusi about a year ago. I loved the content that she puts out on Twitter. She is inspiring and everyone loves her. She is entertaining, funny, and full of vibes." He clarified though that they have never dated, "We haven't been dating and it was the first time seeing her."