Is Former Minister Malusi Gigaba Ok? – Photos
Is Former Minister Malusi Gigaba Ok?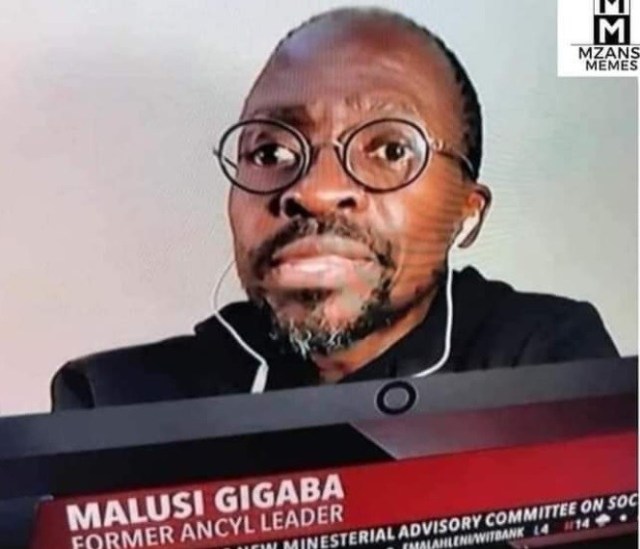 His fall from grace saw him become very unpopular in Mzansi. No doubt back then he was one of our fav ministers but his bedroom woes and corruption allegations took all that he had. His glow and spark died when he was axed from ANC and who knows where he is now?
We can all agree that Minister Malusi Gigaba became public enemy number one, when his former wife, Norma Mngoma, revealed that he used taxpayer money to fund his glamorous lifestyle.
She also revealed that they used taxpayer money to pay for their, extravagant, R5 million wedding. On top of those daring allegations, he found his bedroom secrets leaking into the public from porno addiction to several cheating scandals.
However in the wake of all these daring headlines the firmer minster has seen himself trending. A series of his photos have since gone viral and Mzansi is not pleased.
A recent picture of him, take during an interview, left a lot of worried about his health. There were assumptions that the divorce and the public betrayal, from Norma, sent him over the edge and he is not doing well.
He is not the Malusi Gigaba that we are used to. Sources allege that he is not taking what Norma Mngoma did to him very well. He feels betrayed and is very overwhelmed. Most people have no sympathy for him, especially after his ex-wife dropped the bombshell that he used government funds for his personal gain.
However, as if that's not enough his estranged wife continues to haunt her through the Zondo Commission. It was recently reported that Norma Mngoma blows the gaff on Former Minister Malusi Gigaba and the Guptas.
During the inquiry, Norma revealed that former Minister Gigaba was given a white BMW as a gift for their firstborn son. She also indicated that Gigaba used to receive bags of hard cash from the Gupta's.
Among other allegations, Gigaba kept packed stacks of cash in his home from Ajay Gupta. Rumour has it that the money was meant to fund elections for the ANC. Norma also claims she was told how Brian Molefe would be the next CEO of Eskom months ahead of the announcement.
According to Mngoma, Gigaba shared a friendly relationship with Siyabonga Gama to the extent that he used the former Transet CEO to score a job for his sister at the parastatal.