IPHC bishop's wife Magalane Benedicta Sandlana who is dead according to Home Affairs robbed AGAIN
IPHC bishop's wife Magalane Benedicta Sandlana who is dead according to Home Affairs robbed AGAIN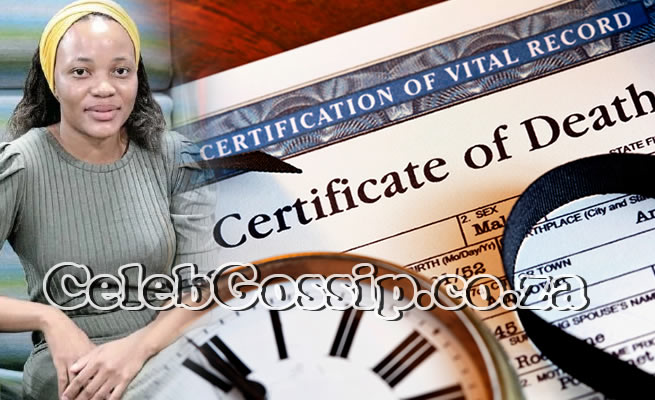 The estranged wife of the leader of a faction of the International Pentecostal Holiness Church (IPHC) says she has now discovered that her vehicle's ownership was changed without her knowledge.
Magalane Benedicta Sandlana, the estranged wife of IPHC's leader Michael Sandlana, has opened a second fraud case with police after she found out two weeks ago that her Mercedes-Benz C-Class W205, which was registered in her name, had its ownership changed to someone else's.
Magalane opened the first fraud case with the police on April 9 after she found out that she had been declared dead. Sandlana was arrested with three others in relation to her estate being put under his executorship.
Gauteng police spokesperson Capt Mavela Masondo confirmed that a case of fraud was being investigated at the Alberton police station.
Magalane told Sowetan that she made this discovery when she attempted to renew the vehicle's licence disc last month. "I was confused because my vehicle's licence expires on April 30. I went to the traffic department and I was then informed that I was no longer the owner [of my vehicle]. I was told the ownership was changed."
According to documents seen by Sowetan, the change of ownership took place on July 21 2020, and was transferred to Songo Defence & Investment Ltd.
Sowetan reported that Magalane was illegally reported dead to the department of home affairs in March. Her husband, along with his lawyer Albert Ramothwala, 45, funeral parlour employee Oupa Mkhonza, 53, and Thabo Mosime, 48, were arrested and charged with fraud for the elaborate scheme.
The four were arrested after it was discovered that Ramothwala had allegedly submitted to the master of the high court in Pretoria a death notice and a letter of executorship on April 9, which bore Sandlana's names, personal details and his signature.
The notice was submitted along with a certified copy of Sandlana's ID, the couple's marriage certificate, the "death certificate", inventory of properties, a nomination form, acceptance of trust as executor, an affidavit and Magalane's ID copy.
According to the documents, Sandlana was to inherit three properties with a total value of nearly R1.5m.
The four appeared in the Alexandra magistrate's court on April 26 and were granted bail ranging between R2,000 and R5,000. They will be back in court on June 29.
"My life is being stripped away from me piece by piece. First, I discovered that I was dead and that my estate was placed under my husband's name. Now I discover that my vehicle is no longer under my name. I do not know what to do any more," said Magalane.