Interesting things to know about Ayanda Thabethe's alleged baby daddy, Peter Matsimbe
Interesting things to know about Ayanda Thabethe's alleged baby daddy, Peter Matsimbe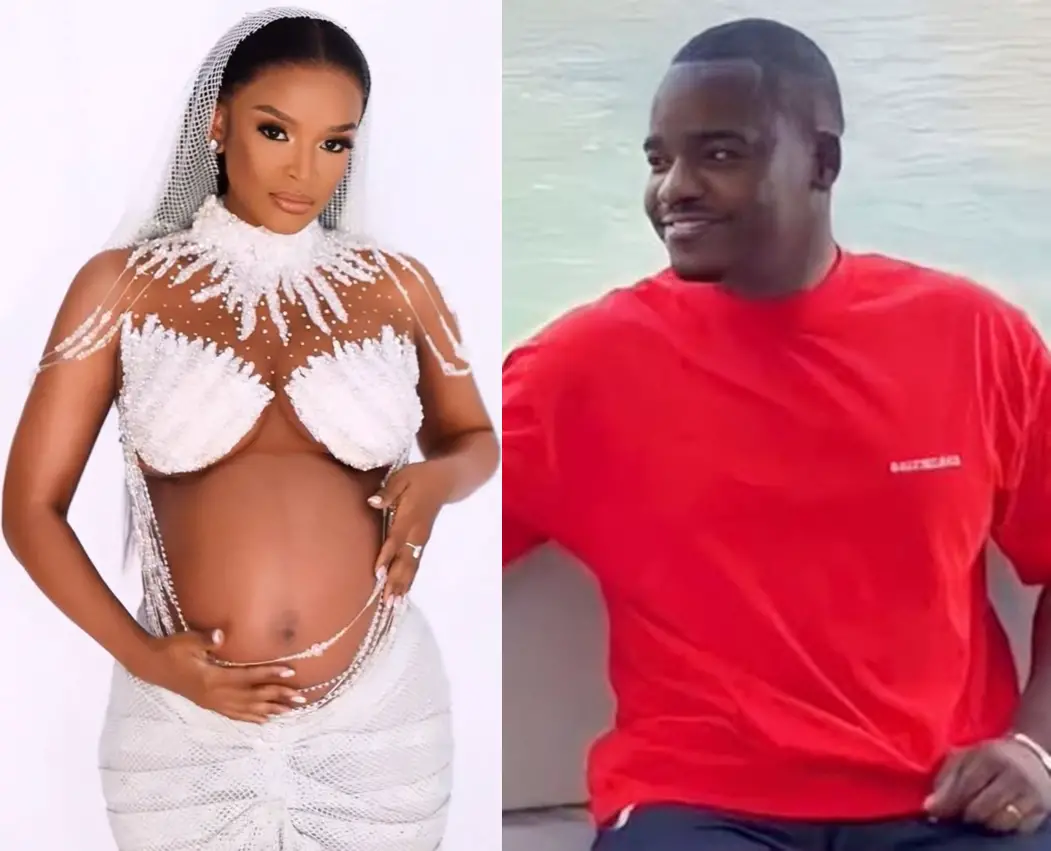 Popular South African businessman Peter Matsimbe is the alleged baby daddy and partner of media personality Ayanda Thabethe and here is what we know about him.
At the time of her pregnancy in 2021, Ayanda Thabethe kept all information about the father of her child hidden. The more no one knew about who her mystery man was, the more people wanted to know. So much so that people, including Musa Khawula, speculated and alleged that the Quick Face Co-Founder was dating a married man.
In a statement, Ayanda denied all allegations and reiterated that she was not pursuing a romantic relationship with a married man.
A few months after her son was born, Ayanda then finally revealed who the father of her child was in a since-deleted Instagram post. The mystery man was indeed identified as Peter Matsimbe.
Now there's not much known about who Peter Matsimbe is, other than the assumption that he is allegedly married to a woman whose name is Shannen Thring. Oh and let's not forget about the fraud allegations that has been leveled against the businessman by the South African Police Service.
According to a local publication, Peter has allegedly been succeeding to evade arrest by coming in and out of the country without being detected.
The outlet also claims that the businessman has been a wanted by the police since November 2020 after Standard Bank approached the court accusing him of using fraudulent documents to secure a loan with the banking group to buy 10 luxury vehicles,
Matsimbe bought the vehicles at various dealerships using the loan secured through his company Matsimbe and Co.
In the court documents seen by Sunday World, Matsimbe allegedly used fraudulent documents to buy a Mclaren MP4 coupé, a BMW X5 SUV, a Can–Am Maverick, an Audi Q3, a Nissan Navara, a Toyota Hilux, a Toyota Land Cruiser, a Lexus SUV, a Volvo mechanical horse, and a Lexus LX.
Even after all claims of fraud Ayanda seems to be sticking beside her man. The TV personality announced on Thursday 13 July, that she is expecting her second child with Peter.