Interesting Facts You Didn't Know About Thickleeyonce
Interesting Facts You Didn't Know About Thickleeyonce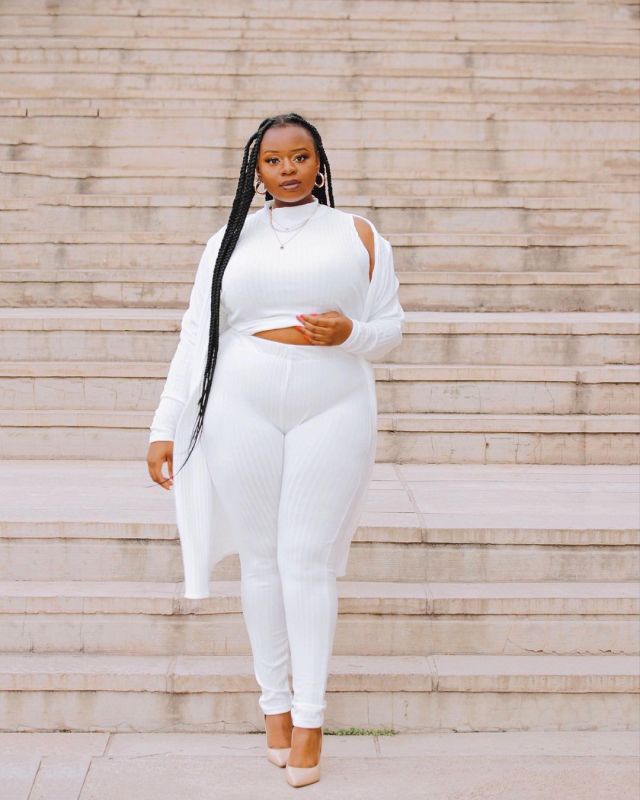 Thickleeyonce has worked with virtually every celebrity you can think of. Young, ambitious and often criticized for the way she prides herself in being a curvy woman, she is definitely carving her own way to the top and redefining beauty with her camera.
However, she's also had her fair share of ups and downs as a public figure. Here's a few moments when Thickleeyonce made the headlines.
Thickleeyonce is now a Savage X Fenty Influencer
Much to the surprise of her body shamers, Thickleeyonce showed that she keeps on winning in her own lane at her own pace. The plus-size model who renewed her international deal with Calvin Klein, landed herself yet another awesome deal.
My US agency just got me on the SAVAGE x FENTY influencer list. I'm so excited 😤😤😩😁

— thickleeyonce (@ThickLeeyonce) May 15, 2020
Taking to Twitter, Thickleeyonce shared with her followers that her US agency had landed her on the SAVAGE x FENTY influencer list.
Thickleeyonce fights off trolls
Thickleeyonce, has regularly had to fight off trolls. When she posted a snap of herself wearing tight fitted clothes; though she received heaps of compliments, not everybody was appreciative and they trolled and body-shamed her.
Savage that she is, her response to the trolls was:
"All the rude remarks about my stomach on my previous post are so annoying! Y'all are so rude omg, also, your fatphobia isn't going to stop me from wearing tight fitted clothes so bye."
Read the full story here
Thickleeyonce gets called for body shaming skinny girls
Popular for her body-positive and outspoken character, Thickleeyonce has been a role model for plus-size women and she constantly seeks to challenge the status quo of plus-size women not being the ideal body type.
Regrettably, in her quest to be confident about her plus size and be the voice that drowns fat-shaming, the Savage X Fenty Influencer was exposed for body shaming skinny people.