Inside Tshepi Vundla's Cute Baby Gender Reveal – Photos
Inside Tshepi Vundla's Cute Baby Gender Reveal – Photos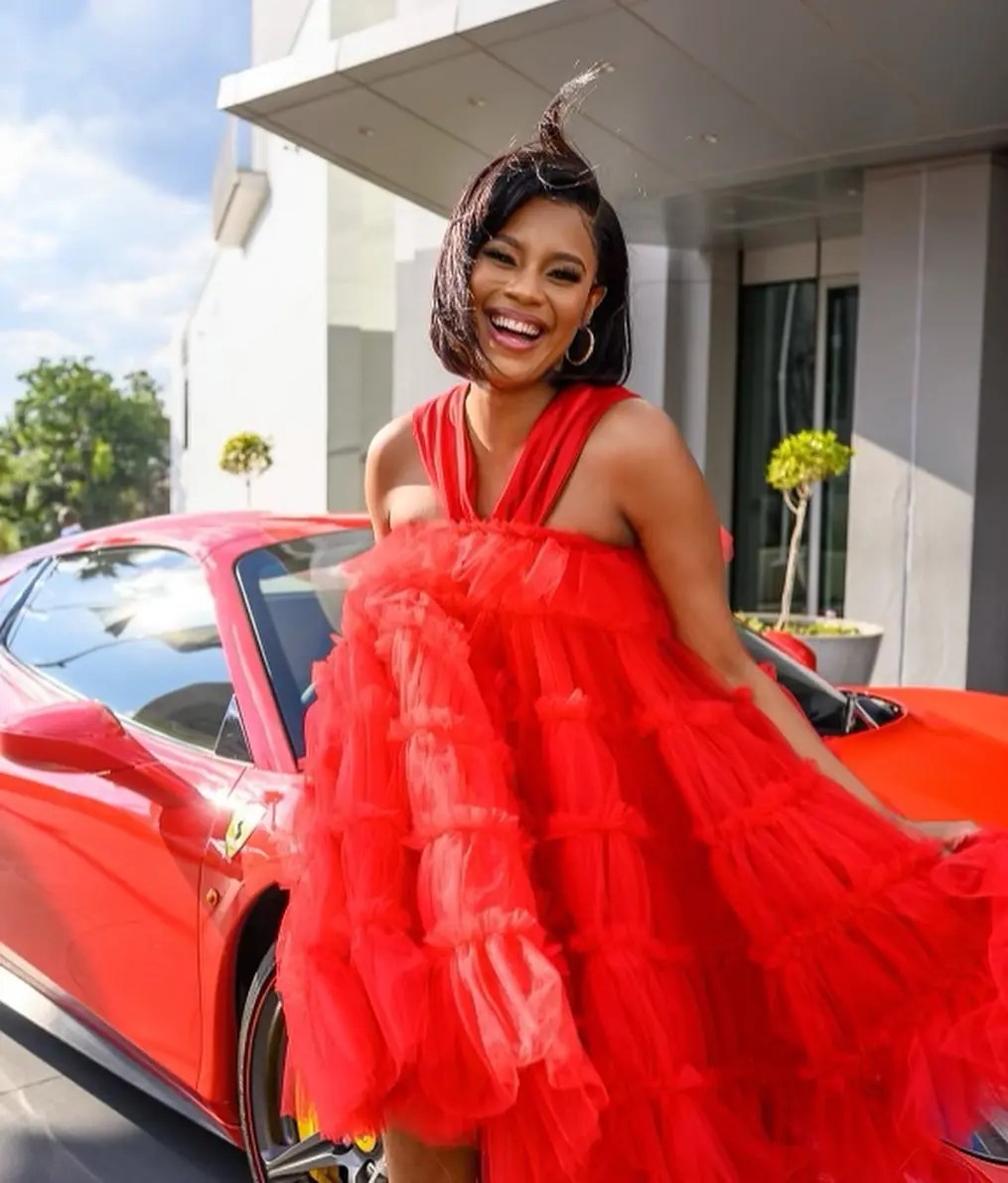 Tshepi Vundla and her baby daddy rapper JR are expanding their family and are about to become a family of four. The couple announced a few days ago that they are expecting and now Tshepi has revealed that she is expecting a baby girl.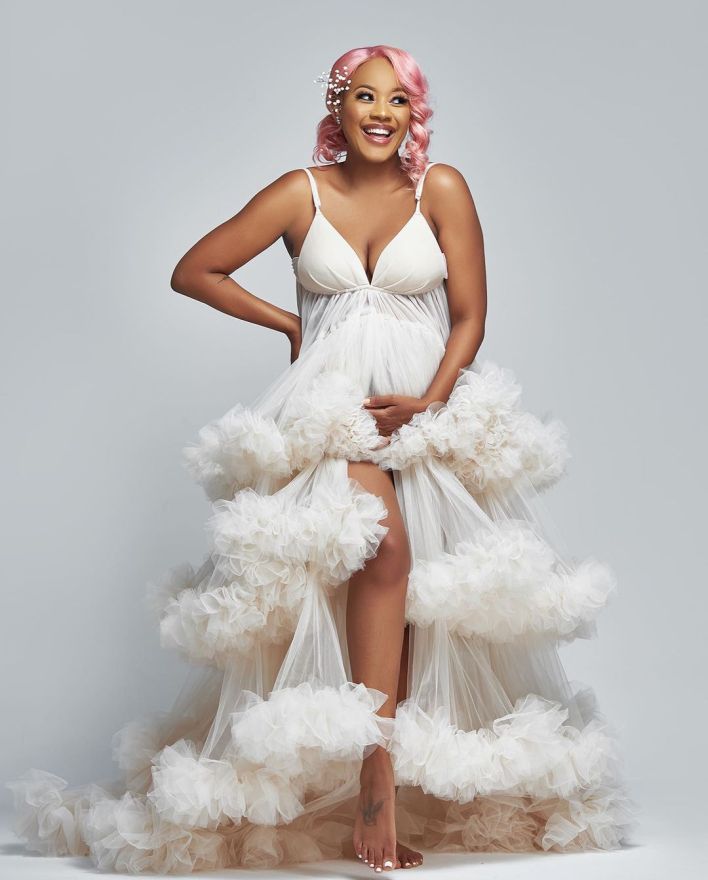 Usually, our ZAlebs get to have epic gender reveals but for Tshepi she decided that minimum is the way to go. 2 weeks back, she asked her fans to guess what her baby's gender is and many thought it is a boy and some hoped it would be a girl.
She shared maternity shoot images draped in a white dress which did not seem to give anything away but her hair did. Oh, and her caption!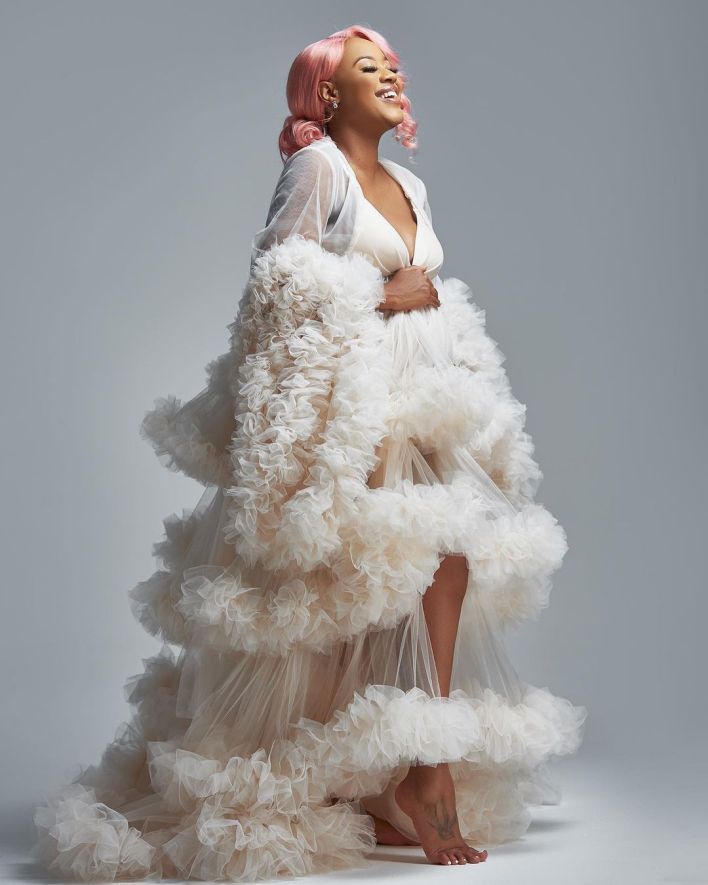 "We're tickled PINK & happy to say, a little Princess is on her way," she announced.
Tshepi and JR will have two kids a boy and a girl making up their perfect little family. The couple have a son named Sibabalwe Lehakwe, who is 6 years old.
Although they are not married and are cohabitating, she reassured her kids that they were longed for and are not mistakes, "No matter what, I want my children to know they were wished for, longed for, prayed for, and that they are forever loved." She relayed a sweet message to her bundle of joy, "We cannot wait to meet you."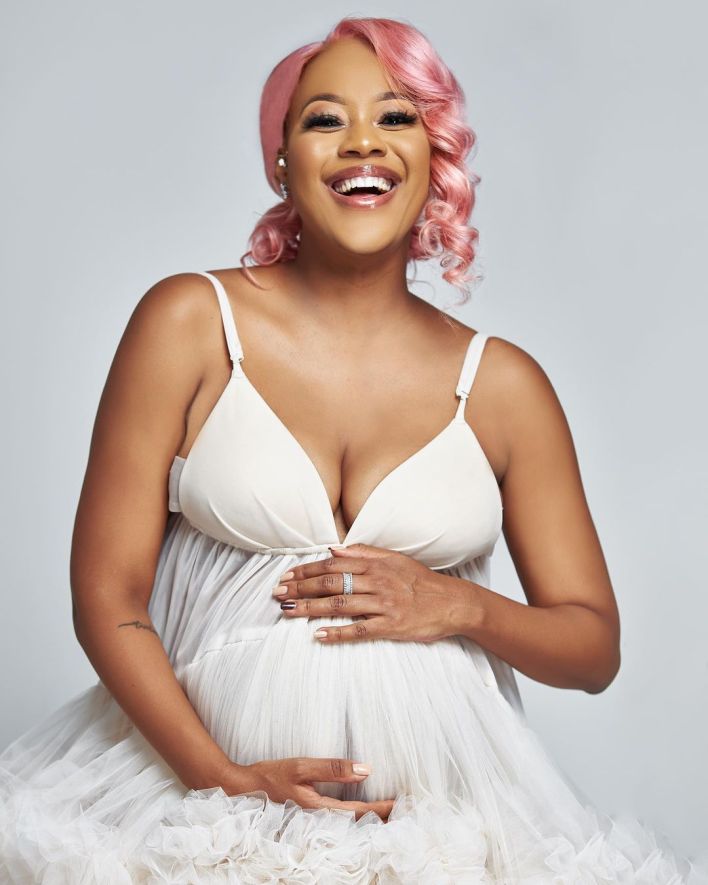 She recently penned down a letter to her son Siba, who made her a mother for the first time.
"To my first baby, the one who made me a mom. The one who taught me how to be a mom. My life changed in so many ways when you came into the world. I am so blessed to have you in my life. I love you so much Sibabalwe Lehakwe."
JR sat down with Mac G on his podcast and spoke about his family and why he has not married Tshepi yet.
"I need to clarify she is not my wife yet. I think it's very easy for guys to start dating someone for a couple of years and then start calling them their wife," he said.
MacG called it what it is and said, "so it's vat 'n sit," to which JR reluctantly said "yeah, it's vat 'n sit, it's a loving relationship. You know what I mean, it's a family."
JR then explained how they meet, "Then gradually over the years we were back in each other's circles with common friends and people. Then we said let's see each other for a little bit, let's see where it goes to," he explained.
He said Siba was conceived on December 31st and after they had welcomed the new year. He clarified that their son was not a mistake and even though they did not plan it, it just felt like the right time to be parents.