Inside Ntate Ranaka and Mam Siba's family
Inside Ntate Ranaka and Mam Siba's family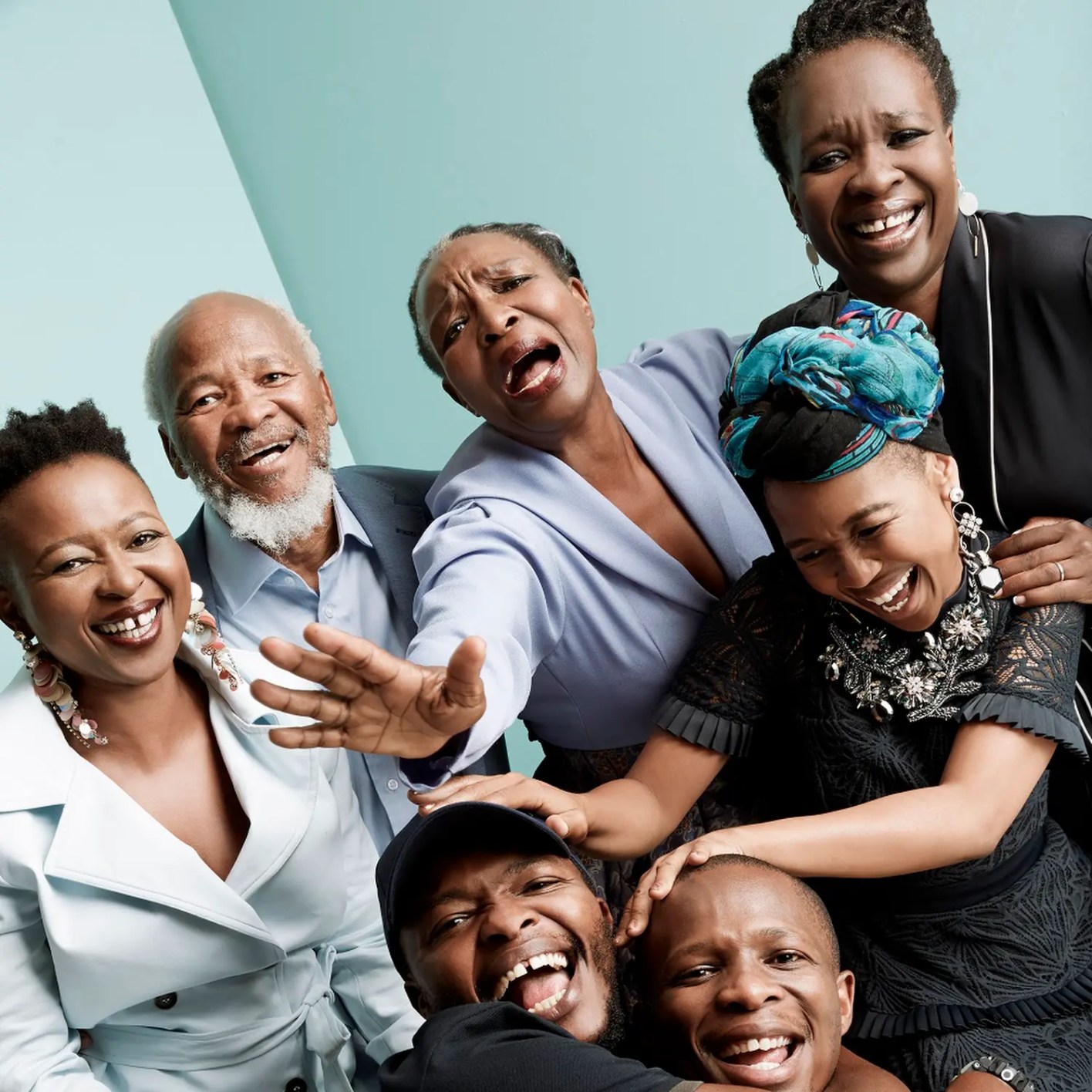 Their private lives have been laid bare for the public to discuss and dissect. Nothing has been off-limits. The good, the bad and the ugly in the family has all played out in front of millions of South Africans as the country watched the highs and lows of The Ranakas, season after season.
As the popular reality show comes back for the fifth season, the publication catches up with the people behind it all, the parents – Ntate Kgotlaesele and Mam Nonceba Ranaka – affectionately known as Ntate Ranaka and Mam Siba.
They have famous children who lead lives with cameras on them, but they are just a typical couple doing their best for their family.
"Just because we have cameras that come here, we cannot lose who we are. We have got to be real. Our truth is that we are simple people without glitz and glam. Just because people see us on tv, it does not mean that we live differently from other people.
"If we have a broken kitchen cupboard, we will not hide it or ask that the camera faces a different direction so that people do not see the broken cupboard. Cupboards break and we have to budget and prepare ourselves before we can fix them, we do not have money lying around," Mam Siba says.
They live normal lives. In fact, sometimes a year passes, and they have not gone to a restaurant to have a sit down meal.
Ntate Ranaka says that is not unique to them.
"Many South Africans go long periods of time without going to restaurants. We are not glamourous. I think people should be comfortable in their simplicity because that does not mean there is no wisdom in your simplicity," he says.
They have both lost count when asked how long they have been married, but they agree that it has been longer than 40 years.
Mam Siba says friendship within the marriage is very important.
"We wear different hats as parents, grandparents, friends, siblings and so it is important to take time out for yourself as an individual. Go away with your friends and spend a week away from home, but when you do that, you must miss your partner. I am not saying you must come home but miss them because though you are away with your friends, your biggest and best friend should be the one you left at home. When I miss home I do not miss my children, I miss my man."
He says he was raised with a great appreciation of the family structure.
"Family is very important, and it starts with the two of you as a couple. We agreed very early on that there will be no divorce. We believe marriage is an institution far greater than our relationship. We have a mutual bond."
The show has over the first four seasons shown many family dynamics which vary from disagreements between siblings, the parents and children disagreeing, but also love, family and commitment.
Last season, there was an issue with a family blazer that was handed to Mam Siba with the names of her children, but her daughter-in-law's name was not included and she was unhappy.
"When you are a mother, you condition yourself that you will one day be a grandmother, you will be a mother-in-law and so when those things finally happen, it becomes natural to you because you knew it was coming. It is not the case with children. Michelle as my daughter in law has to be involved in everything we do as a family because she is not here by vat en sit, she is here by cows. There was a negotiation between our two families. My daughters will leave me and be with their mothers in law, it is just how the cycle is. I am not apologetic or compromising on this issue, Michelle is 100% part of the family."
Ntate Ranaka says he is not afraid to air out what some people may consider to be dirty laundry on the show.
"We are being real. I speak loudly about these things because I know that while there may be pain in my family, there is pain in other families. This is to show everyone that we are all in the same boat and hardships are not unique to your particular family, but you must have a way of dealing with things.
"I believe that westernization, civilization, and Christianity amongst other things have come to our continent with an agenda. Yes, we can see where we benefit from them, but may we never lose our African identity to them."
Director of Local Entertainment Channels at M-Net Shirley Adonisi says they are pleased with shows returning for new seasons.
"It's always wonderful when shows return for new seasons, because it shows that our viewers have an affinity to the content. The performance of these shows clearly indicate that our viewers resonate with the content and we always aim to spark conversations in the home while entertaining our audience," she says.
This new season includes Ntate Ranaka's search for his sister, Mam Siba adapting the family business during Covid times, Manaka continuing her journey into farming and Dineo choosing to take on a more backseat position in the family.
The new season will start on Thursday 6 January 2022 8pm on Mzansi Magic, DStv Channel 161.