Inside Dumi Mkokstad and wife's gender reveal party
Inside Dumi Mkokstad and wife's gender reveal party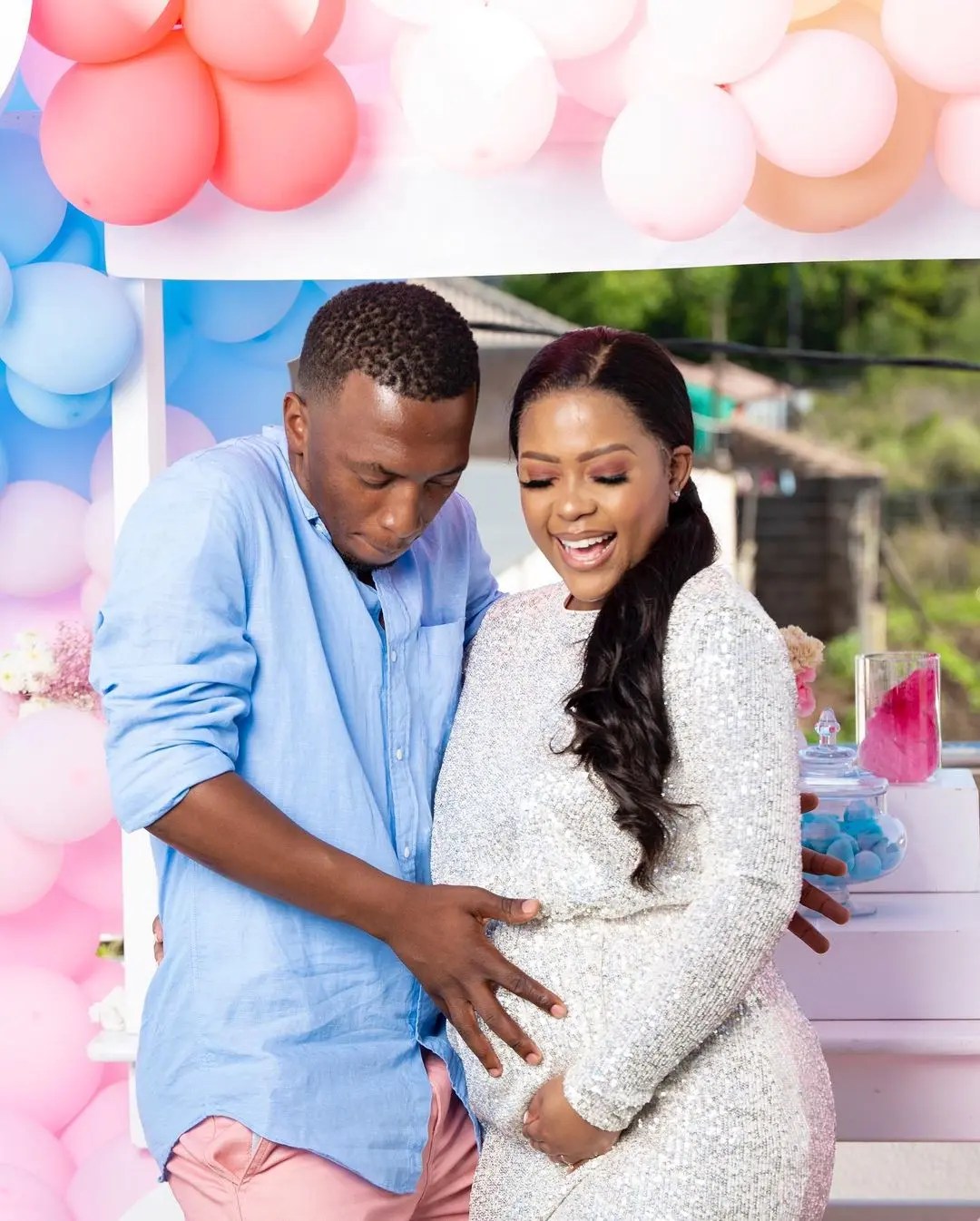 GOSPEL singer Dumi Mkokstad and his wife Dr Ziphozenkosi Nzimande held a gender reveal party for their unborn baby, but are keeping the gender a secret from their fans.
They shared the video of the party on social media, showing snippets from the party and the family members who attended it.
They said they will only reveal the gender of their baby on a new YouTube channel they are starting.
In the video, their family members were guessing what the gender of the baby will be.
Ziphozenkosi's sisters and most of the guests said they are hoping for a girl, while a few said they wanted a boy because there are already a lot of girls in their family.
The couple, who tied the knot in 2019, announced Ziphozenkosi's pregnancy in December.
They spoke to Daily Sun after the pregnancy reveal and Ziphozenkosi said she is carrying a miracle baby.
"This is a miracle baby. We were going through a lot. My mum was admitted to the ICU with Covid-19 and while we were trying to focus on my mother's health, my workplace was looted. In the middle of all that, I fell pregnant. It was through the grace of God. I say this because we were not expecting this to happen," she said at the time.
Ziphozenkosi also revealed the baby was expected towards the end of March or beginning of April.
Watch the gender reveal party video below.