Inside Connie Ferguson's love for hubby Shona
Inside Connie Ferguson's love for hubby Shona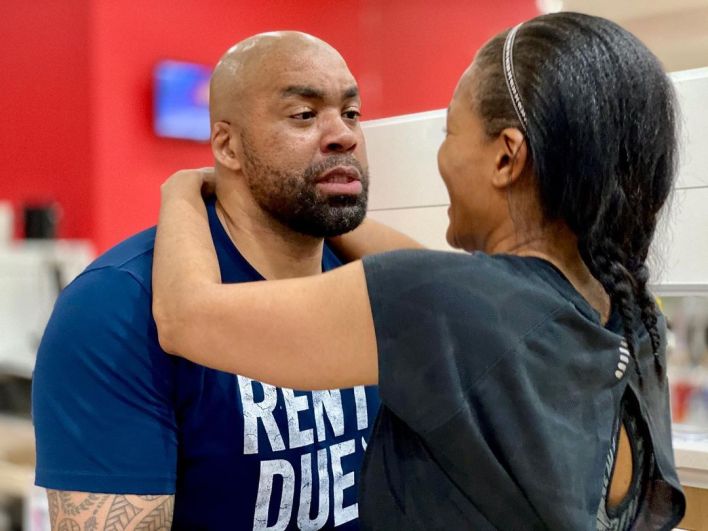 You were simply a distribution of God's love, peace, grace, wisdom and more. This is one of the tributes for actor, producer, and director Shona Ferguson. Mzansi is grieving with his family, as it became known that one half of the country's favourite celeb couple had been taken by COVID.
Known for his roles on Generations, Muvhango, The Wild, Rockville and The Queen, the actor died on Friday, 30 July due to Covid-19 complications.
He had headed Ferguson Films alongside his wife, actress Connie Ferguson and they produced shows such as Igazi, The Queen, The Throne, Rockville and The Wild.
Tributes have been coming in for Shona and his family.
Taking to Instagram, Connie broke her silence on Saturday, 31 July and also paid tribute to Shona.
She said they were planning their 20th anniversary in November, thinking they had time.
"This day 20 years ago (31 July 2001) was the day God brought you into my life and we haven't looked back since. Ours is a once-in-a-lifetime kind of love.
"We joked about how we were going to be in our old age. How we would take turns supporting each other and being strong for each other," she wrote.
"The irony is we have already been doing that for the past 20 years! Oh how God has loved me to give me you. We were already planning our 20th wedding anniversary in November, assuming that we had time.
"You and I were joined at the hip, now I feel completely off balance, incomplete, without my other half! My soulmate."
She said she was struggling to process Shona's passing.
"I'm struggling to process everything that's going on. It all just feels like a horrible nightmare that I can't wake up from. I feel like I'm living in a twilight zone. I keep asking God why? Why Lord? Please help me understand," she wrote.
"I trust You, I trust You to see me and my family through this. Please give me and my family the strength to carry on and continue our hero's legacy! Only You can."
According to a family statement, Shona passed away at noon on Friday due to Covid-19 related complications and not a heart operation as reported in the media.
"We ask that you give the family time to process this painful loss and respect their space during this time," read part of their statement.
Shona's daughters Alicia and Lesedi also took to social media to pay tribute to their dad.
Alicia said: "Words cannot express how I'm feeling right now. My worst fear became a reality. You fought your fight dad and I'm so proud of you for making it this far.
"You've not only touched our lives as your family, but you've touched many others as well. You've left a legacy behind that I will carry on as I make this promise to you when I was little," wrote Alicia.
Lesedi thanked him for loving them.
"Thank you Fah for loving us as loudly as you did. Thank you for never giving up on me even when I gave you many reasons to. Thank you for seeing potential in me that I still cannot comprehend.
"Thank you for allowing me to put you onto some fire dishes. Thank you for all the lessons you've taught us in different ways. I'm comforted that you're no longer in pain and you can rest easy. I just wish you were here with us. I wish I could laugh with you once again," she wrote.
Celebrities have also been sending tributes and messages of love and condolences to the family.
Actress Natasha Thahane, who played Shona's daughter on The Queen, thanked him for sharing his wisdom with her.
"I continue to replay what I now realize was our last phone call. Thank you for sharing all those pearls of wisdom. I'm glad I got to tell you how much I love and appreciate you. Robala ka Kgotso Mr Sho," wrote Natasha.
TV presenter and actress Minnie Dlamini, who also played Shona's daughter on The Wild said: "I remember my first day on set of The Wild. The Fergusons immediately embraced me as their own.
"My TV mom and dad who were just so infectious and the funniest duo who only called each other by pet names.
"Naturally my pet name was born, 'Mouse'. I can hear him now as I type this with the loudest bellowing laughter that would follow each time," she wrote.
Socialite and TV host TT Mbah said he was blessed to have been friends with Shona.
"I'm so blessed to have been in your circle through and through until the very end of our brotherhood my big bro because we had such an incredible trust in each other's values ," he wrote.
Actress Gail Mabalane, who worked with Shona on Rockville, said she was privileged to have worked with him.
"Never in my wildest dreams! How is this even our reality? From the moment I met you and @connie_ferguson as a newcomer in the industry, you made an impact in my life.
"I feel so privileged to have witnessed a love like this. Passion like this. Work ethic like this. Humanity like this.
"God's love personified like this. You were simply a distribution centre of His love, peace, grace, wisdom and more," wrote Gail.