Inside Ayanda Thabethe's Baby Shower – Photos
Inside Ayanda Thabethe's Baby Shower – Photos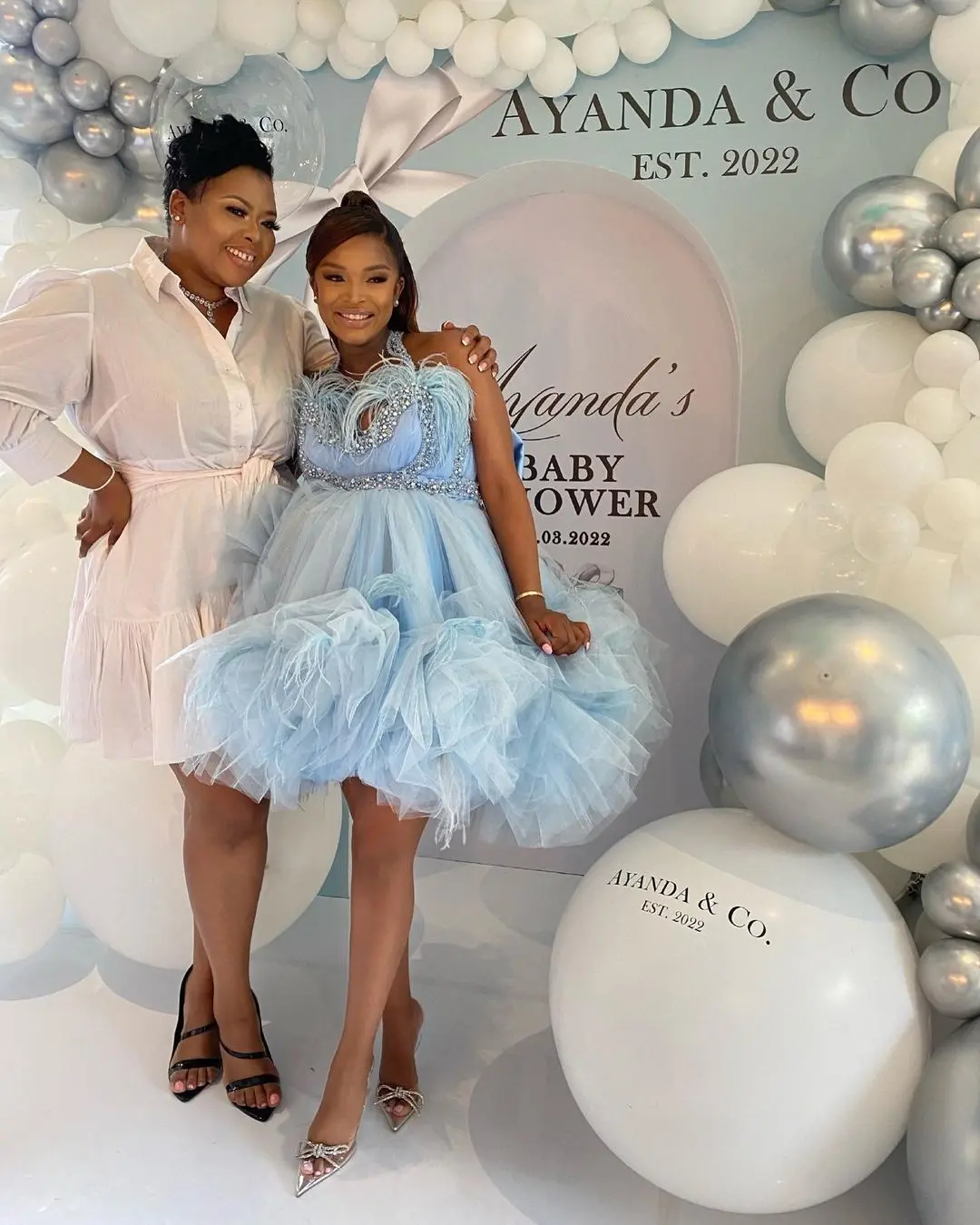 It's only a little over a month since TV presenter, model and actress Ayanda Thabethe announced her pregnancy in style. Now, she had the most beautiful baby shower we have seen lately.
The actress was surrounded by friends and family, famous and otherwise. Among those in attendance were radio personality Anele Mdoda and reality TV star Blue Mbombo, who is also currently pregnant.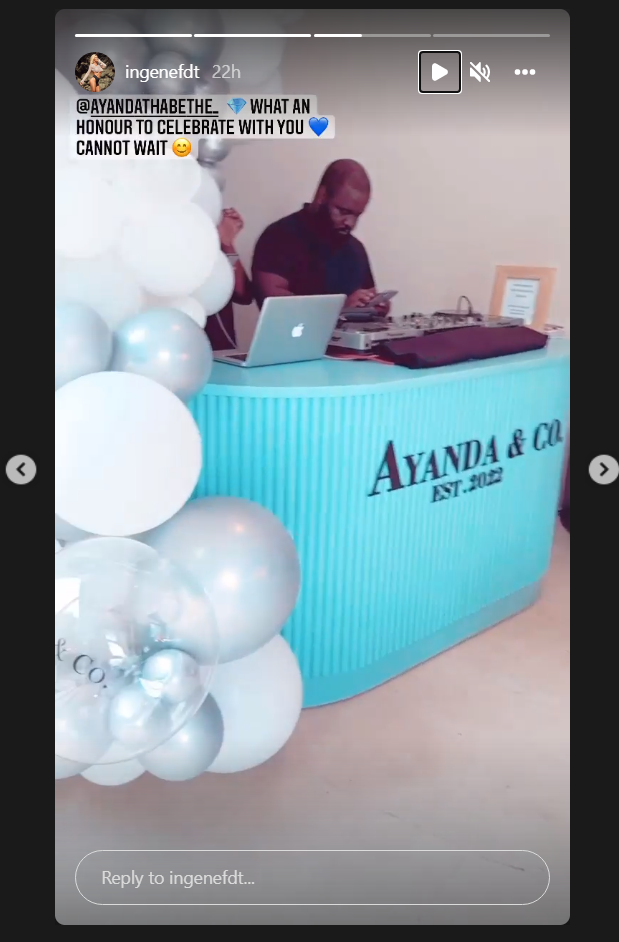 Although Ayanda herself did not post any pictures or videos of the event, her celebrity friends have been sharing images on their social media accounts, letting us into one of the most beautiful baby showers Mzansi has seen recently.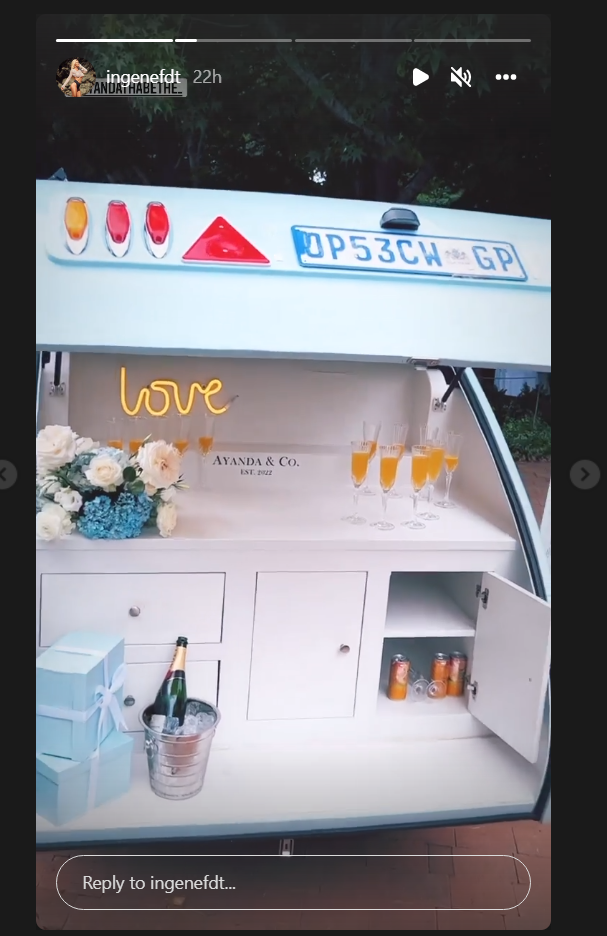 Have a look at some pictures and videos from the event, whose theme seems to have been a combination of the colour blue (since she is having a baby boy), and Tiffany & Co. (the jewellery company). Rather creative and lovely, and certainly communicates class.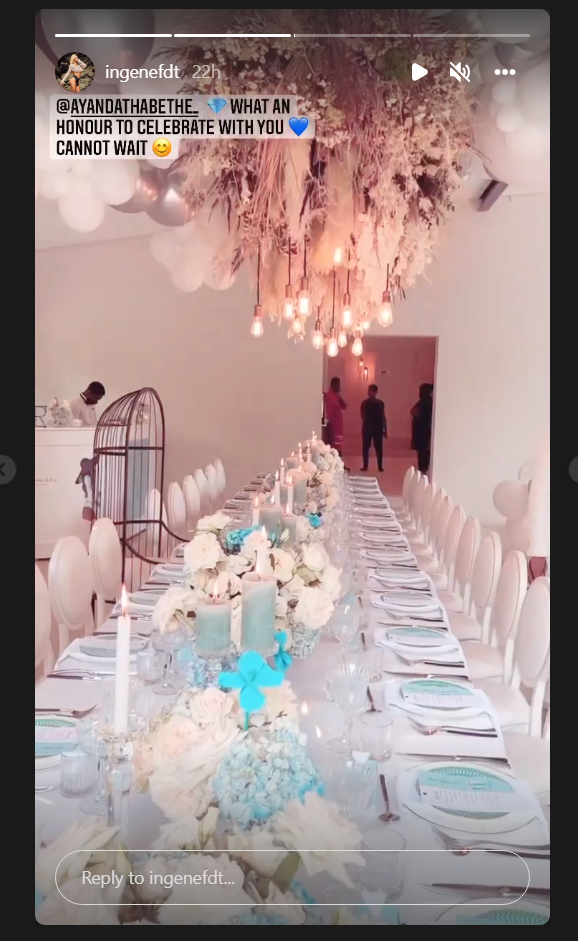 Anele, having been a mother to her handsome son for some years now, was full of good counsel for the new mother-to-be, which she dispensed on Instagram.
"Oh @ayandathabethe_ you are the kindest person I've ever met. Your son is going to be so blessed to have you as a mommy. Get a good nanny and love her so you much that you can see your love for her in him," she wrote.
Everything Ayanda has done, related to her pregnancy, has been glamorous. She had the most epic gender reveal party not too long ago, and Mzansi was delighted to see that it was quite elegant without being too over the top.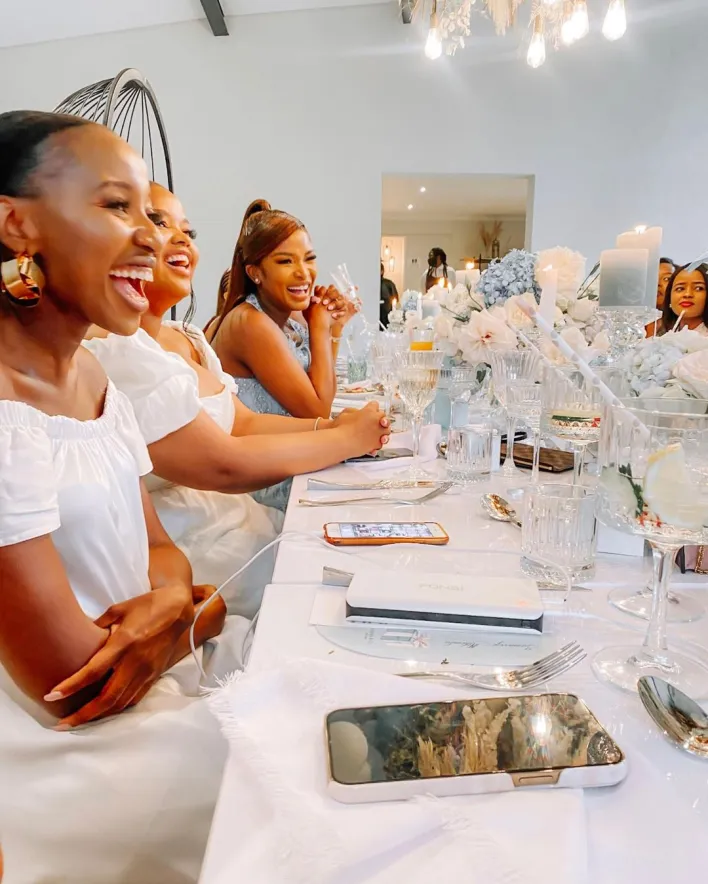 She shared a video on Instagram of the party, which was decorated with both pink and blue balloons. As she popped one of the balloons and blue confetti filled the sky, everyone in attendance melted inside.
She penned a sweet message to her unborn baby boy, and we can all see that the boy already has the best mother ever.
"You are a wish come true I never knew I was making," she wrote. "More than my heart can hold. Greater than I deserve. Beyond everything I could ask for. An answer to a secret and nervous prayer. Finally, my forever has come."
It seems like her controversial prayers that she revealed some time back have been working for her, because things seem to be going amazing. Even though she left fans shook when she talked about dispelling evil spirits in every hotel room she stays in, we are glad that she is doing amazing, and cannot wait to see her little prince when he arrives.